Explore the Avant-Garde ~ Murmur Lingerie
By ALISON CONNOLLY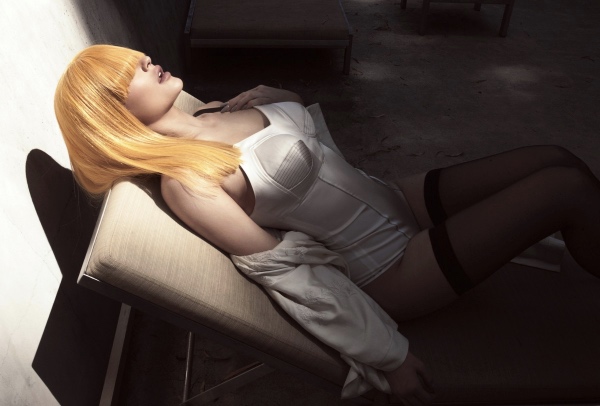 Perhaps the first (or only) lingerie brand that comes to mind when I consider the term avant-garde is Murmur.  For the last few years, Romanian designer Andreea Bădală has been creating standout collections of luxury prêt-a-porter with a risqué  lingerie twist.  The lines between the two are completely blurred in such a way to give the customer the freedom to wear pieces as either innerwear or outerwear.  The brand is perhaps best known for its minimalist, soft bondage aesthetic, and certainly makes for great editorial or performance pieces for talents such as Beyoncé, Madonna and Lady Gaga.  Each season features a monochrome collection with either corset or garter strap details, but often presented in a new and unusual light.  You can see glimmers of where the designer gets her inspiration from 1940s and 50s silhouettes.
As you will see in these images, which represent both the classic and SS17 groups, most of the pieces are starting points for a fantastic wardrobe.  We love the versatility of being able to build a show-stopping wardrobe from one or two spectacular pieces!
Shop these looks and much more from this handcrafted brand by visiting the Murmur website.