Empreinte's Pompadour Collection is Perfection!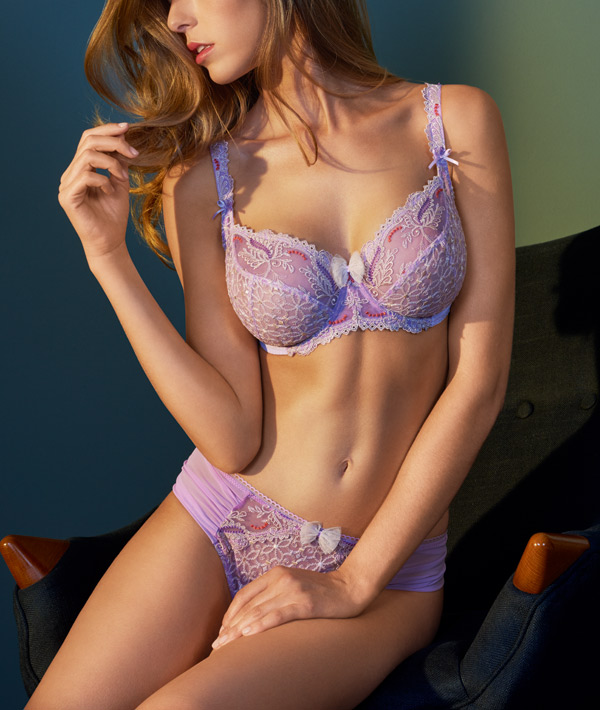 For SS17, Pompadour Collection by Empreinte is offered in a new very summery colour called Myosotis (forget-me-not flower in English). A romantic version of Pompadour in the continuation of last year's pastels.
As King Louis XV favourite mistress, the beautiful 18th century Marquess of Versailles is our inspiration for this feminine and opulent theme that offers all the pleasure of slipping into luxurious fabrics. In soft pastels inspired by the flowers that grew in the Court gardens or intense black, the style is reminiscent of the frilly corsetry worn by a courtesan from yesteryear who was nonetheless seen as very modern in her time. The theme therefore combines a rich floral design on the top cups with striking embroidery on the lower cups, resulting in a contemporary and very sophisticated look. Don't they say that Versailles was the cradle of style itself?
French and Swiss fabrics illustrate our embroiderers' high level of creativity and expertise, contributing to the quality and perfect fit you would expect from an Empreinte garment. The decoration on the theme, such as the straps covered with embroidery and the large chiffon bows dotted with satin, is utterly irresistible. New SS17 color : Myosotis, also available in Black
Bra size range: 30 to 46 – C to G Cup. Available as: Underwired full-cup bra, Underwired low-necked bra, Basque. Briefs size range: XL to 4XL. Styles: Shorty, Brief & Panty.