Interview with Christine Morton, Designer/Owner ~ Christine Silk Lingerie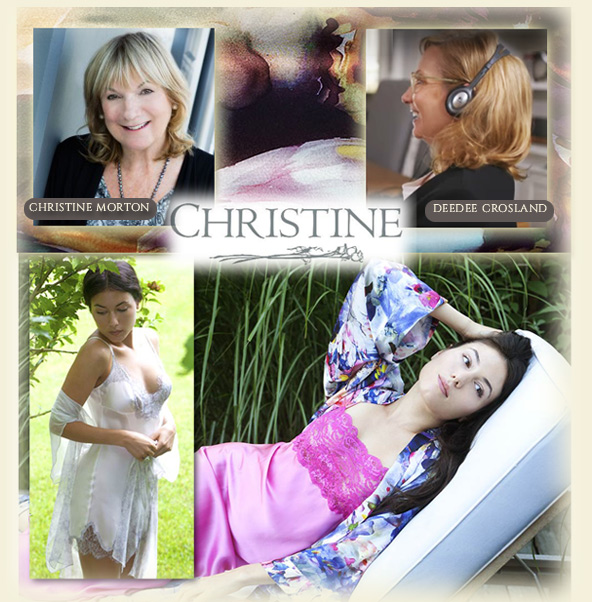 Deedee Crosland treats you to an audio interview with the extraordinary silk lingerie designer/owner; Christine Morton of Christine Lingerie. Christine is recognized world-wide for her exquisite silk lingerie and extraordinary prints. She shares stories from her decades-long career and her mission to make women look and feel beautiful by creating pure silk lingerie and loungewear using the most luxurious fabrics. Made in Canada and available world wide.
Listen to Deedee's interview with CHRISTINE MORTON
click arrow below…

Deedee's love and knowledge of lingerie, her passion for storytelling and connecting with people through podcasts and video can also be seen and heard at The Lingerie Stories.