When Small Changes Are Empowering ~ Changewear Lingerie
By ALI CUDBY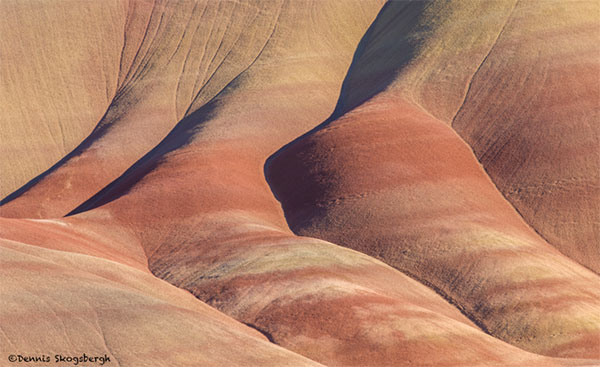 Life is always in a state of flow, and we don't always know where the flow is taking us. Sometimes it all seems mundane and predictable. Then life throws a curveball – for better or for worse.
With my move to the Midwest in January, there's been a lot of change recently. Much of it has been amazing. I'm enjoying life in downtown Indianapolis. Joe and I are walking distance to surprisingly great food and drinks; the sports arenas for football, basketball and baseball; and pretty walks along the White River.
But I'd be lying if I said it was all smooth sailing. Moving to a brand-new place can be overwhelming at times. As much as I love meeting new people, building social and local business networks from scratch is a big project.
Some of Indiana's gray, flat winter days were really hard.
Fortunately, Spring has sprung. Recently, it was too pretty to be stuck in the office, so I texted my new pal Amanda. We grabbed our laptops and started working outside. Sitting in the sunshine with a friend while being productive was fantastic!
Sometimes, taking charge of one thing – anything, no matter how small – can make a big difference in feeling empowered.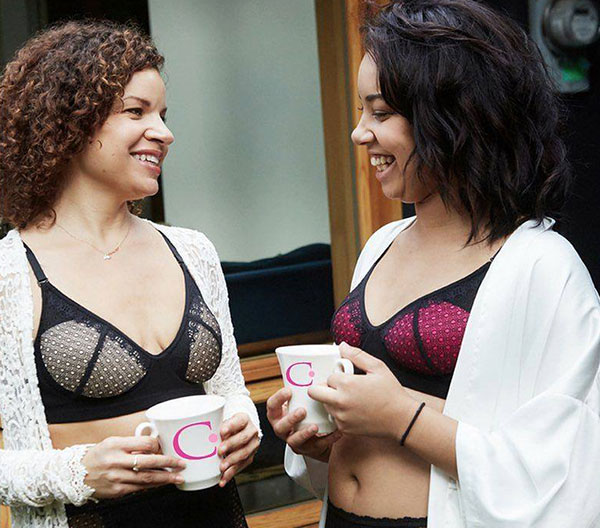 At Curve, I was talking to Michelle Judson, founder of the newly launched Changewear lingerie line. She had a similar feeling when she was inspired to create her brand. As a cancer survivor, Michelle had moments of feeling like life was moving beyond her control.
One day, she looked down at a bra she had on – it was black lace over a contrast color seamless cup.  She wished the color was different.
"What would it be like if I could just change that," she thought.
In that moment of inspiration, Michelle envisioned bras that could change with her.
With her mood.
With her style.
With her state of mind.
Fast forward to Changewear. The wirefree bras are versatile, comfortable AND changeable.
Each bra "uses patented-pocket innovation and interchangeable dual color bra pads that allow the wearer to create different colors, styles and looks all within the same bra."
I like that Changewear takes colorway inspiration from the nature around its location in the Pacific-Northwest. The FW 17/18 colorways were picked from images of sunrise and sunset in The Painted Hills in Oregon.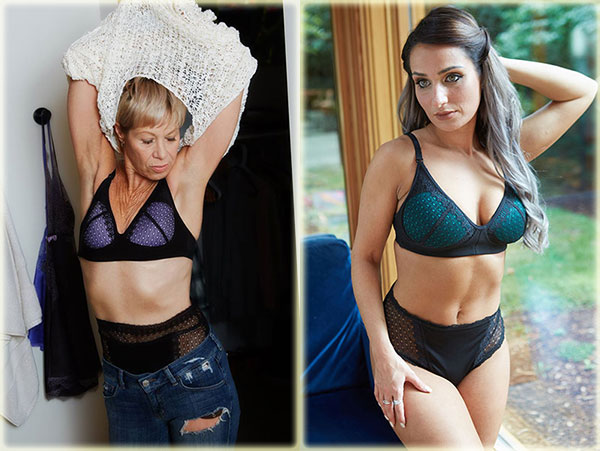 I like that the brand uses models who represent an array of ages, sizes and ethnicities, and doesn't use Photoshop.
And I love how Changewear let's women design their bra their way – every day.
Sometime, a little change that puts YOU in the driver's seat of life is all women need to shift their perspective.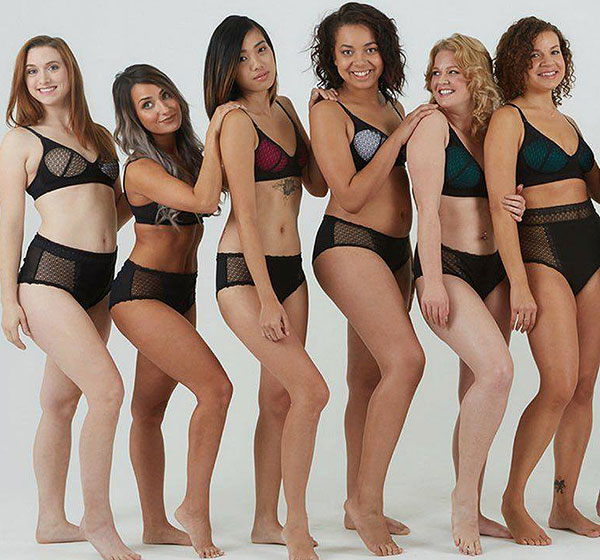 BONUS! Listen to Deedee Crosland's interview with Michelle Judson
and Samantha White ~ the ladies behind Changewear.
click arrow below…

Deedee Crosland is Lingerie Brief's Audio Briefs contributor. Deedee's love and knowledge of lingerie, her passion for storytelling and connecting with people through podcasts and video can also be seen and heard at The Lingerie Stories.
"Sometimes Good Things Fall Apart So Better Things Can Fall Together" Marilyn Monroe