In the Realm of Our Senses
By TINA WILSON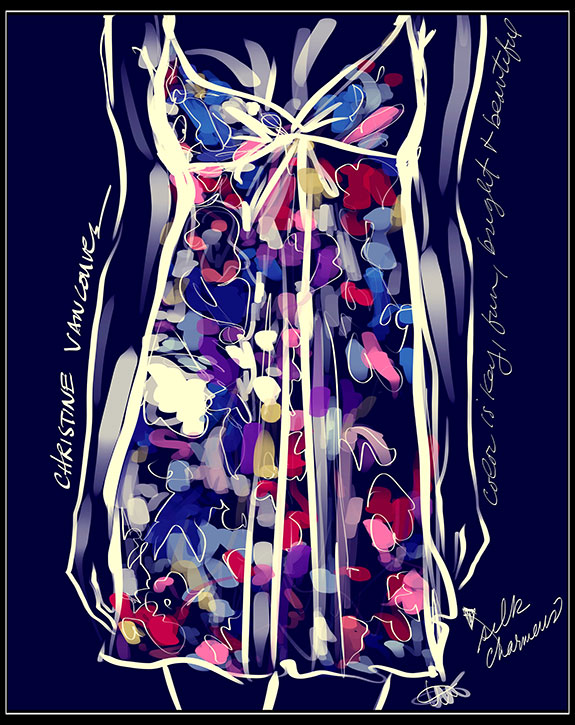 Beware…this will be one of those "all over the place" blogs but if I am successful I will spur a bit of sensory curiosity.  Last week I took a chance and registered for a seminar given by Trend Union with the special guest being a fascinating woman named Betony Vernon, a self-described "sexual anthropologist".  We were a small group who gathered in a West Village Brownstone garden, drinking wine on the nearby river as the sun started its slow descent. I admit I had never heard of Betony but the evening sounded interesting and I thought "why the hell not?".  Rather than explain who she is, I invite you to google her and explore on your own.  I mention her because she inspired me to get in touch with my senses.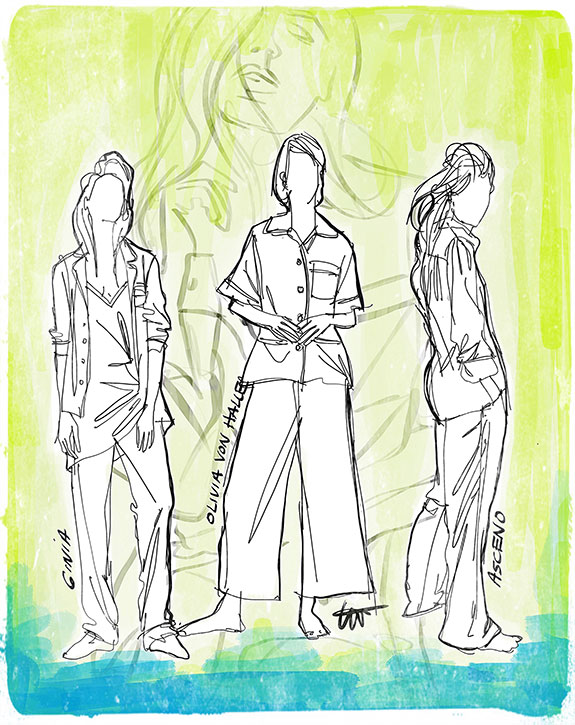 Betony was wearing the most gorgeous belted pale blue silk pajamas of her own design, and as you got closer to her you could not help but reach out and touch the fabric.  There are many sleepwear brands who focus on buttery silk fabrics that you want to embrace such as Christine Vancouver, NK iMode, Ginia, Asceno and Olivia Van Halle. Touch has become the mantra of all brands and all categories of apparel, everyone wants "soft", I'm a bit weary of hearing the word soft as if it's something new and unusual… as if the sense of touch has been heightened in all of us while our other senses suffer.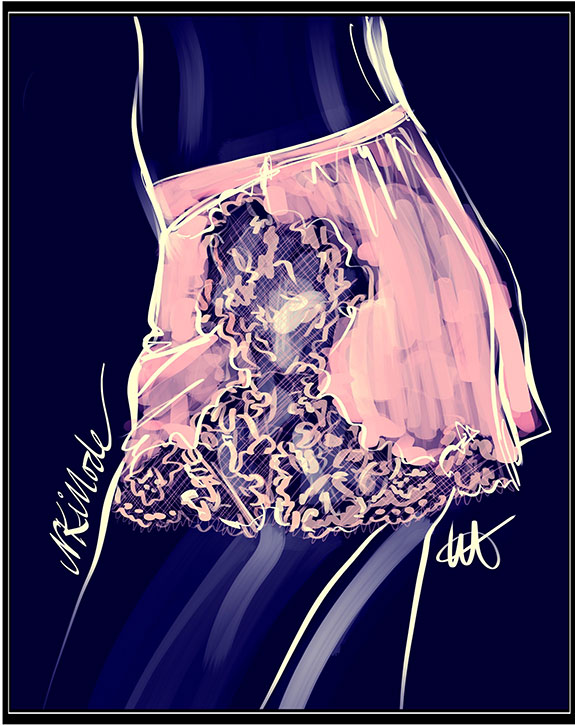 Lingerie can comfort us, keep us warm, give us modesty and perhaps even prevent shame (the origin of shame was one topic of the evening's discussion) and last but never least…. be seductive.  What we wear can stimulate our sense of touch and our sense of sight, but why not stimulate our sense of hearing, smell, and taste while we are wearing our intimates?
Smell is the sense that is most associated with memory.  I have a heightened sense of smell and my mood can be instantly affected by scent.   Ylang Ylang, Rose, Patchouli, Lemon, and Cedarwood are just a few of the intoxicating essential oils I love that chase away the blues.  One can go from morbid to elated when presented with the right scent. There are many oils out there, make sure you go for therapeutic grade, they are unadulterated and pure like Young Living. And no moment is complete without music.  We all have a song we associate with a particular lover, whether it turned out to be a horror story or a love story, and hearing that song can sometimes lead us to rewrite history.  A particular favorite of mine is "I Didn't Know What Time It Was" by Cecile McLorin Salvant and one of the best covers ever…Cassandra Wilson singing Cyndi Lauper's "Time After Time".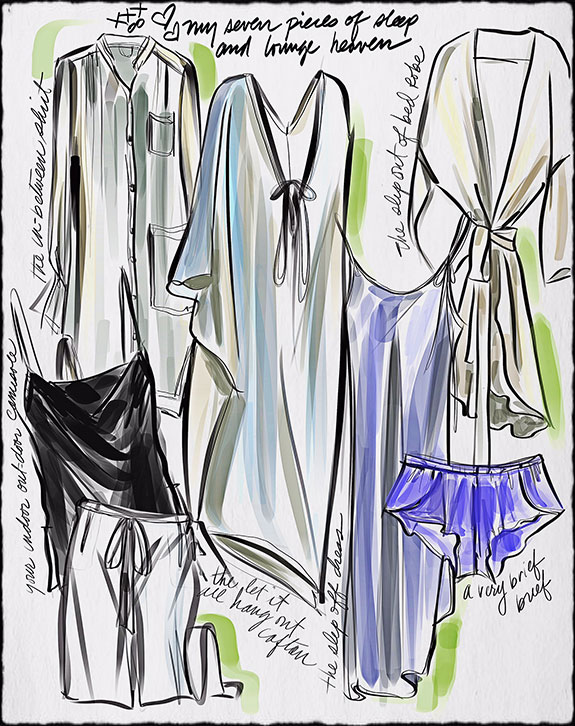 In these moments I envision seven pieces of heaven, seven pieces of washed silk charmeuse so soft that if you stood perfectly still they would slide right off your body and on to the floor.  A thigh high slit slip-dress with a sliver of a strap that is tied to be untied, the briefest of briefs and a side draped camisole with a long full leg pant with pockets; we must always have pockets.  For lounging, a shirt that is slightly oversized, to the knee and detailed enough to be mistaken for a blouse.  Never be without a caftan, it will take you from cocktails to slumber if need be.  And last but not least, the wrap, that piece you leave by the side of the bed if you sleep naked; you will thank me once the morning sun comes streaming in;-), as you are having croissants and raspberries in bed, listening to that love song while leaning against your rose stained pillow…..
Respect to those of you who recognize the origin of the title of this blog, you know who you are.