Everything's Coming Up Roses ~ Rose Fulbright
By ALISON CONNOLLY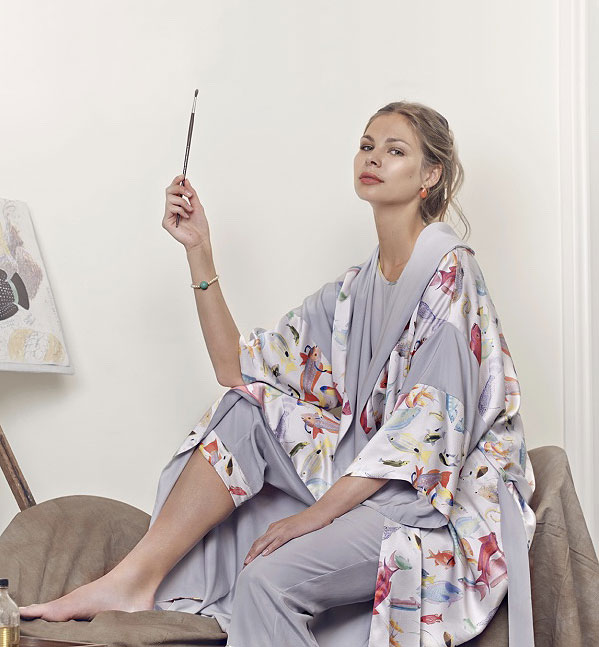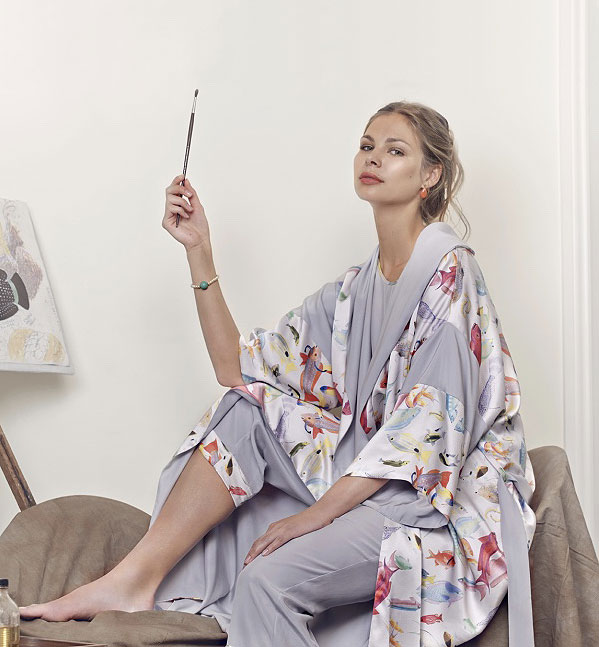 If you have been a fan of Lingerie Briefs for some time, you are likely familiar with Ellen's appreciation for hand-painted silks, and how art is interpreted into fashion.   Knowing that makes this feature on British loungewear & beachwear label Rose Fulbright that much more meaningful.
Hand-painted prints are at the core of every collection, with a distinct inspiration for each season's patterns.  Launched in 2013 as a lingerie label, the designer found her niche in 2015 with the launch of her Tropical collection that used paintings by Rose Fulbright's grandmother.  Since then we have seen seasonal collections that range from bright and summery to dramatic and seductive.  Right now, considering we are in the midst of swimwear season, I just wanted to focus on the warm-weather, beachwear styles.
All of the prints you will see are hand-painted, which makes this brand wearable art that will be treasured for years to come.  For those of you who not likely inclined to lounge in pure silk, the latest season introduces cotton silk separates as a versatile loungewear option.
You can shop the full collection of Rose Fulbright designs, for both men and women, on her website.
I dream of an art of balance, of purity and serenity
Henri Matisse