Conversation with Lingerie Model/Muse Katrina Eugenia
In this edition of Audio Briefs, Deedee Crosland interviews Katrina Eugenia, a lingerie model/muse, photographer, artist and the face of Christine Silk Lingerie among other top brands.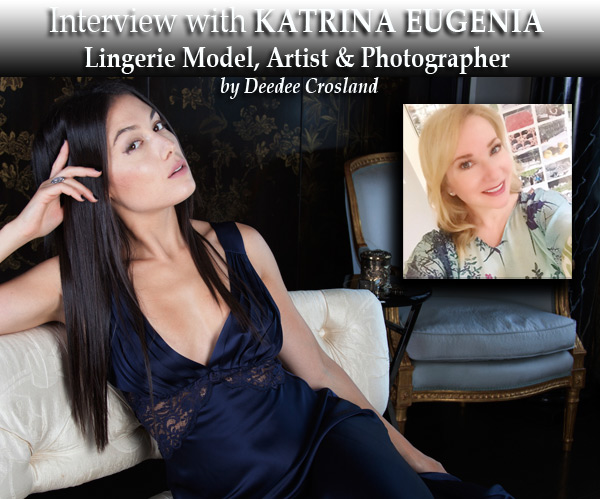 Katrina Eugenia, Muse/Model and Deedee Crosland – both wearing Chrisine Silk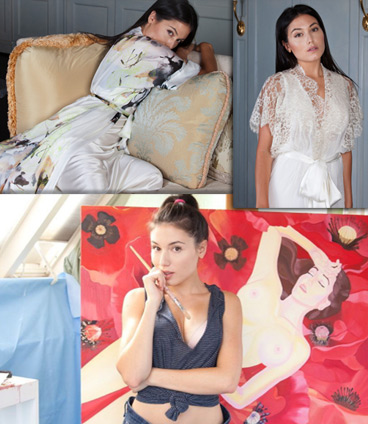 Katrina shares what inspires and makes her photos so unique, why she is a muse to top photographers and her funny stories about being a neighbor to a super model.
Katrina Eugenia models Christine Silk robes and is an artist extraordinaire!
Listen to Deedee's interview with KATRINA EUGENIA
click arrow below…
This Audio Brief is re-broadast from The Lingerie Stories hosted by Deedee Crosland. Visit The Lingerie Stories for weekly podcasts. The Lingerie Stories is an inclusive community that shares stories of people's interests and opinions through podcasts and video about the intimate apparel industry, all in hopes to inspire, educate and promote communication.