Alluring Anna Collection ~ Empreinte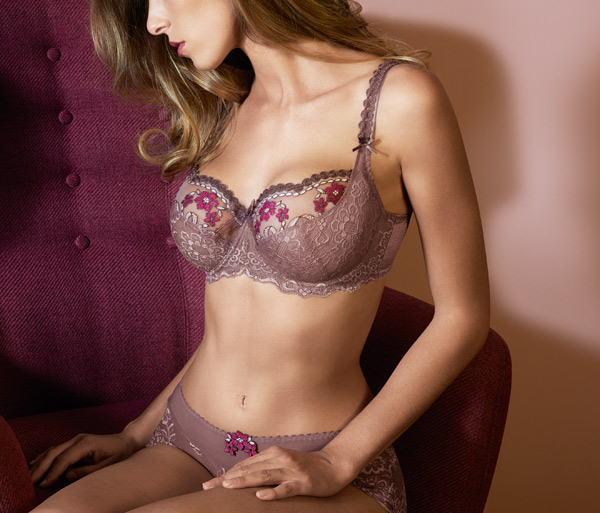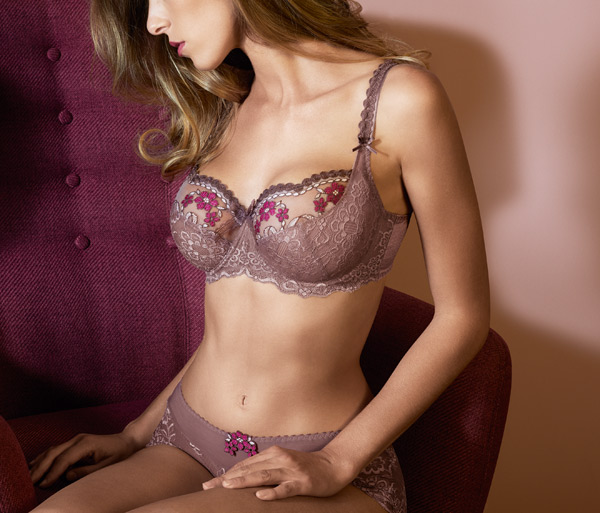 Empreinte's new Anna collection reveals a rich, decorative style that plays with contrasting fabrics and colours inspired by the sumptuous world of Russian ballet. It is a range full of expression, with a lavish combination of emotion and passion.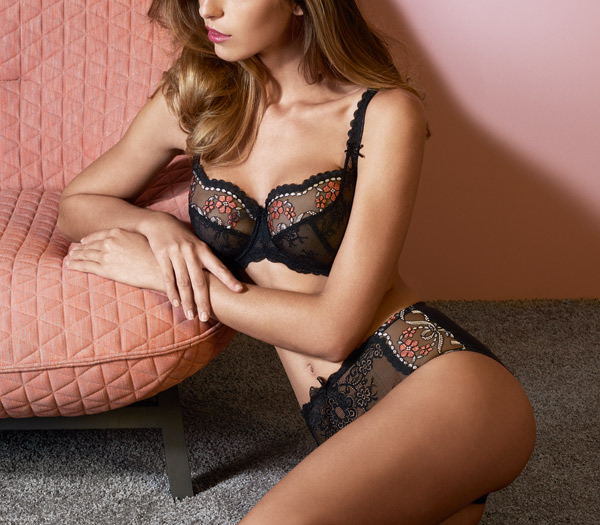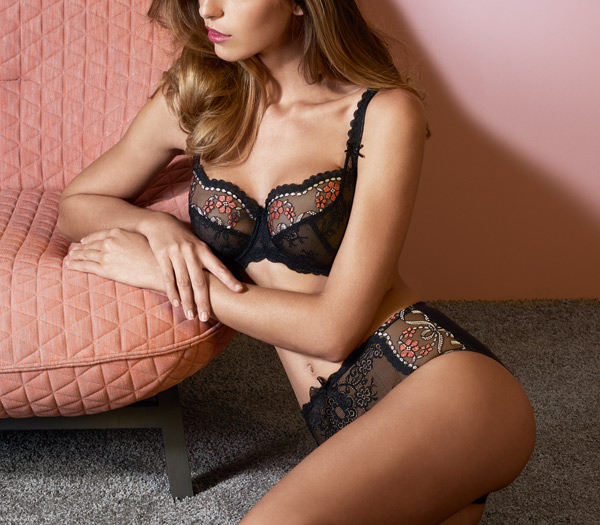 The embroidered flowers decorated with beads and ribbons are a visual feast, but also manage to maintain a feel of delicacy. The overall effect, together with the soft, floral lace, is one that highlights the grace of this attractive range.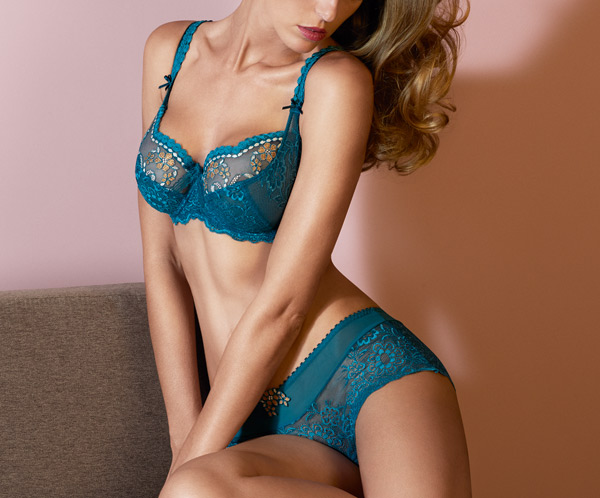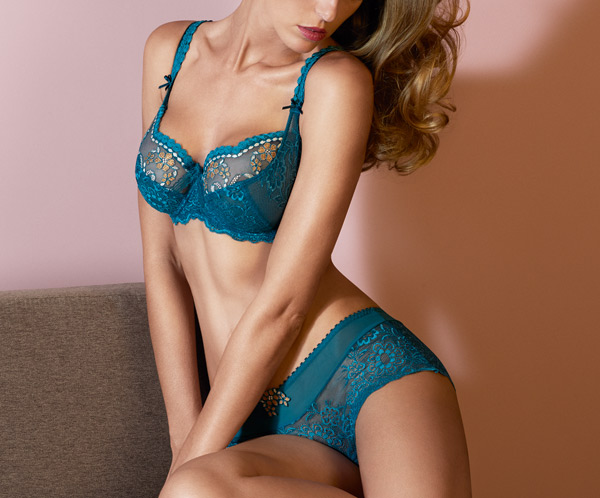 Available bra styles: Underwired full-cup bra and Underwired low-necked bra. Size range: 30 to 46 with cups C to G. Bottoms include Thong, Shorty, Brief and Panty in XS to 4 XL.