Global Appeal ~ Apilat Lingerie
By ALISON CONNOLLY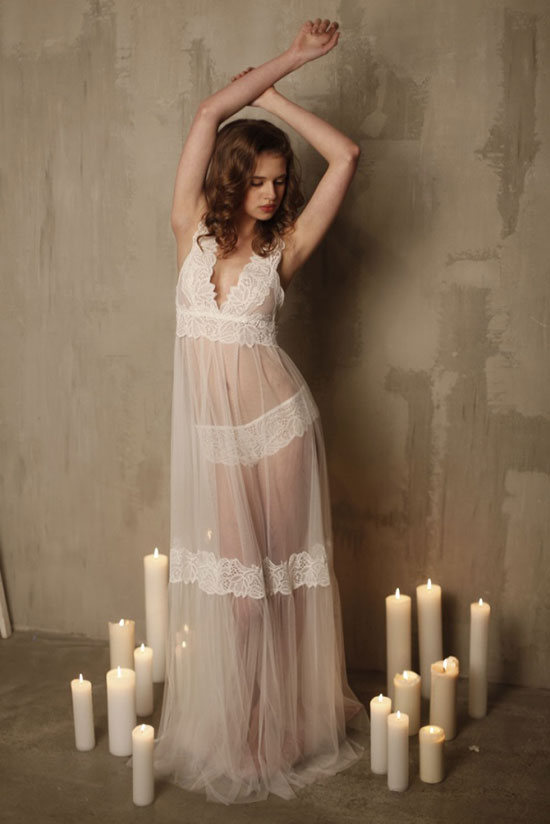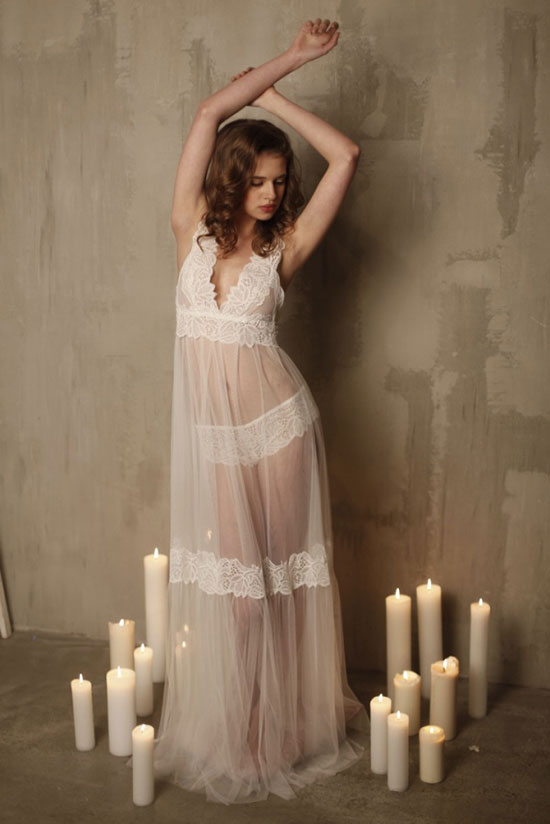 Our niche in this Gallery is representing luxury lingerie from designers around the world, and this week we present the Ukrainian brand Apilat.  Founded as a wedding dress label in 2012 by sisters Galyna and Lyubov, it has since added bridal lingerie to its offerings in 2015.  Consistent with most bridal lingerie designs, their works are sensual, traditional and romantic, but what sets them apart from the mainstream is their precise handwork and use of exceptional fabrics.
As you will see from the images below, Apilat's use of lace and how it is paired with silk is striking.  According to the website's product descriptions, the designers use Chantilly lace, but their prices are considerably more reasonable compared to other lace-heavy luxury brands like I.D. Sarrieri (not having seen this brand in person or knowing the details of the manufacturing process, it's difficult to say why).
As a slight detour from the traditional white bridal lingerie offerings, the brand also has a collection of dramatic black lingerie, which should also make an appearance in any woman's honeymoon luggage!  Personally, the long gowns and robes in this collection are the most striking…but then again, black is the most popular "color" for lingerie for a reason.
Learn more about Apilat and shop their complete selection of intimates (and wedding dresses!) on their website at http://apilatwedding.com/wedding-lingerie.