The Reality of Expanded Sizing ~An Interview with Dottie's Delights
By HOLLY JACKSON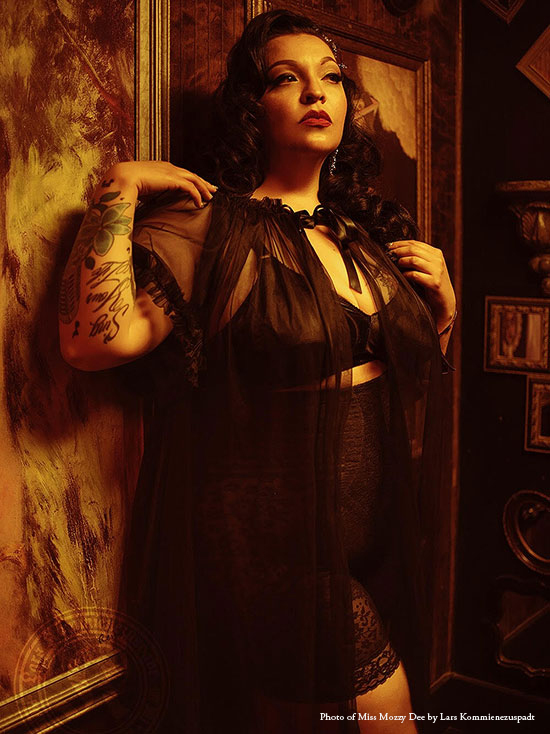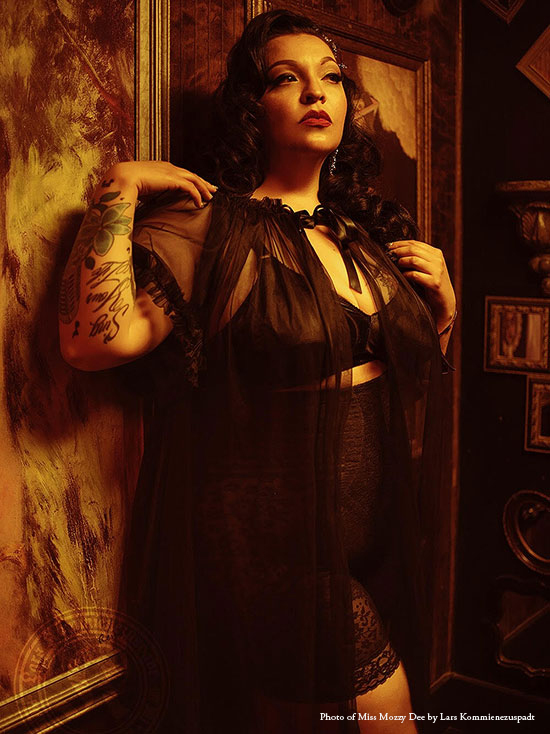 Dottie's Delights is one of those brands that has been on my personal radar for years. I've bought several pieces through them and adore their retro yet wearable aesthetic. Notably, they've always made pieces in larger sizes as standard, so I was surprised to hear that they recently went through yet another stealthy revamp to make their plus-size range even more friendly to curvier and larger figures.

"Expanded sizing is a great thing to do and not just for "feel good" reasons but also for the increased sales." says Stephanie Kuhr, the owner and designer behind the brand. She also explains that it was clear early on that demand for larger sizes also meant adapting various designs to fit differently. "Even going back to the early years of Dottie's Delights, when our dressing robes were first released in 2012 as a "one size fits most" we quickly realized how much of our client base was actually excluded, so we added a second size for our plus customers that has more room in the shoulders and arms, as well as custom sizing for those above our 3X range."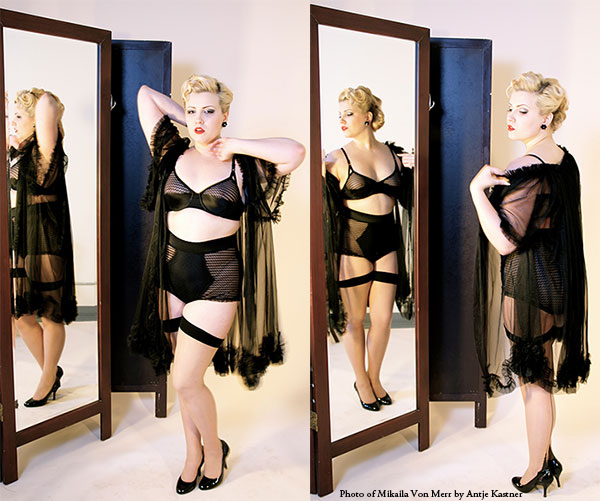 Re-envisioning a line for plus-sizes can be both complicated and expensive, especially when you're an indie designer working on a small budget. "The most dramatic changes are transitioning into the fuller cups in underwire bras. Whereas smaller core sizes typically are a two panel basic cup design, the larger cup sizes really need three or more pieces in order to create the depth of shape, at least in the non-stretch kinds of fabrics that we use." Since bodies become less standard as they get larger, this also means that pieces have to be adapted to work across a variety of shapes. "Take it slow and be open to feedback to grow." advises Stephanie. "Make sure you are accounting for the full size range in your costing structure and don't undervalue your time when making custom pieces."

Finally, imagery is key. "Try to show products on as many different body types if you can afford to (something I still need to work on more myself!), even if it's sharing photos of your awesome customers on social media in the meantime." Social media can be a powerful tool to build an image base, even if you don't have the budget to shoot on multiple models who represent different body types. Stephanie goes out of her way to encourage any of her customers to post their images on social media to showcase the wide variety of body types that Dottie's Delights is suited for.

There's one final issue- one that every brand dealing with custom orders can commiserate with: "The catch is that we have to be cautious of something that is truly a general fit issue that we are able to fix vs. what is an individual-specific complaint, unrealistic expectation, or poor communication issue." Stephanie says. No matter how hard you work, you can't please everyone.