Bra Genie ~ A Lingerie Treasure Trove
By HOLLY JACKSON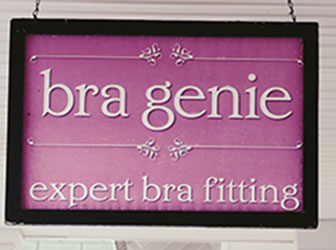 As I drove across Lake Pontchatrain a few weeks ago, I was a little nervous. While I greatly appreciated Bra Genie's invitation to try one of their bra fittings, it's rare for me to have a good time at a bra fitting. Years of being fitted into ugly bras as a teenager had made me self-conscious about the whole process. At my first "adult" bra fitting, the fitter had immediately touched my stomach and asked how many months pregnant I was – I nearly burst into tears on the spot. Thankfully, I am here to report that that my avoidance of bra fittings may be over, at least if I can have them all at Bra Genie.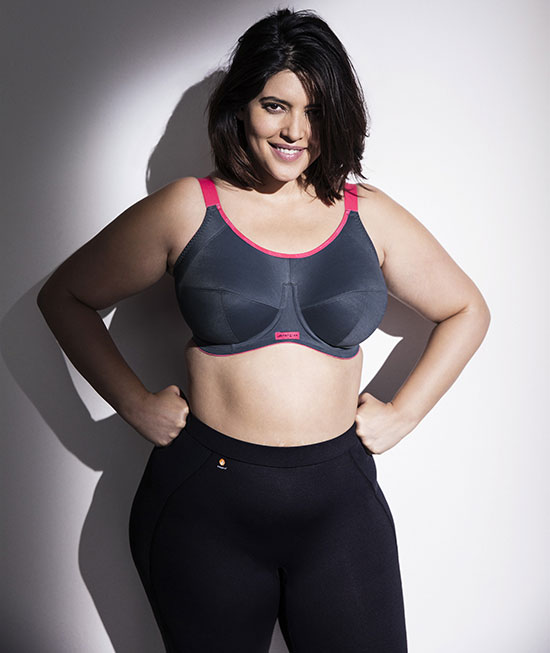 Bra Genie is one of the largest lingerie boutiques in the New Orleans metro area, both in terms of store size and inventory. Their inventory ranges from band sizes 28 to 48 and their cup sizes from AA to KK. Quite literally, there is something for everyone. My experience started with a tour of the store, including their "bra cave" storage area which is a treasure trove of lingerie. It's also one of the largest inventory spaces I've ever seen in a boutique. The owner, Jeanne "Genie" Emory, started the business out of her house and has helped it expand into two separate boutiques with a third on the way in January.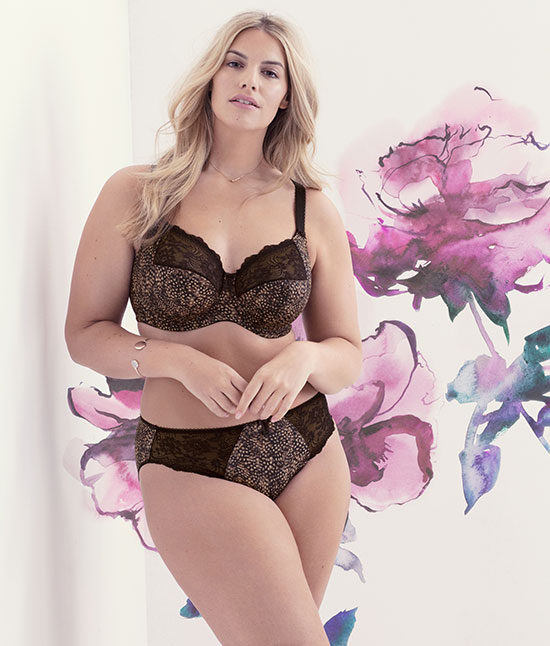 Morgan
Becca was my assigned fitter, who quickly explained the process to me. Instead of starting with a measuring tape, the fitter evaluates the bra you're wearing and then works to find the perfect "fit bra" for you. In my case, this was the Morgan by Elomi, which I had never tried before! Once they find your perfect fit bra, they can then pull other inventory that works with your size, shape and style preferences. Becca fit me into at least 15 different bras, all of which worked wonderfully for me. She quickly picked up on my style preferences, prioritizing colorful and patterned bras over basics. I had truly forgotten how different it was to try bras in a boutique rather than at home. The Jenna bra by Elomi featured truly eye-popping colors, while the initially bland looking Tia bra turned out to have elaborate lace that I fell head over heels for.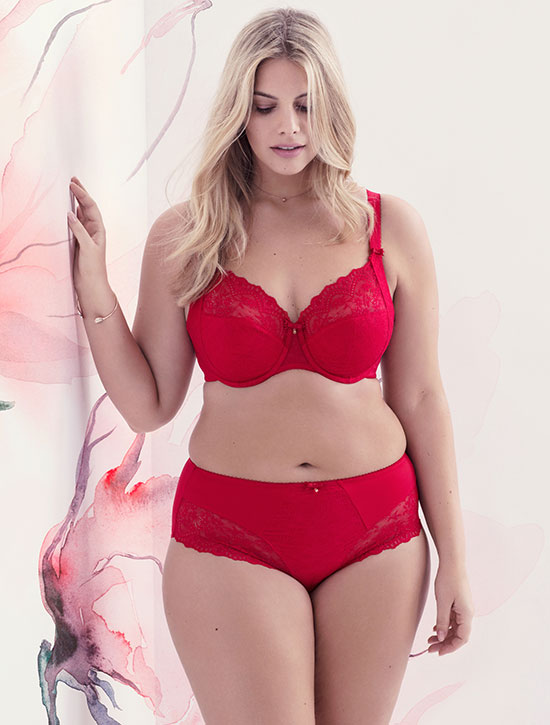 Tia
What amazed me the most about the whole experience was when Becca fitted me into several bra styles that I already owned and that met all of the technical fit criteria. Her eye and expertise managed to tweak the sizing just enough that several bras seemed like completely new pieces! She also introduced me to several new pieces, including the Elomi sports bra and the wirefree Clara bra by Goddess.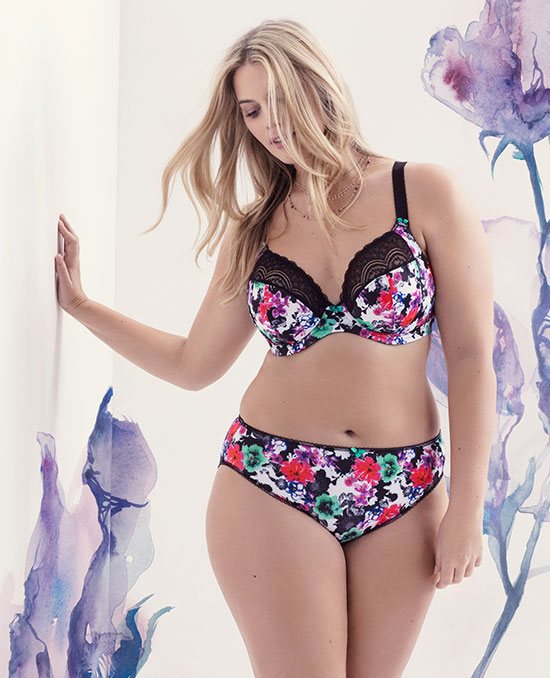 Jenna
Bra Genie itself was much like the bra fitting: it met all the technical requirements of a great boutique but also seemed to embody the spirit of something more special. Becca was an expert fitter, but was also fun to hang out with. It felt more like trying on bras with an exceptionally knowledgeable friend rather than a more formal "fitting". Jeanne herself had the same warm and welcoming attitude. No one seemed to be rushing and everyone seemed genuinely invested in making sure their customers had fun. There was no emphasis on what kind of bras you should wear, just a desire to make sure their customers found beautiful things that suited their tastes and personality.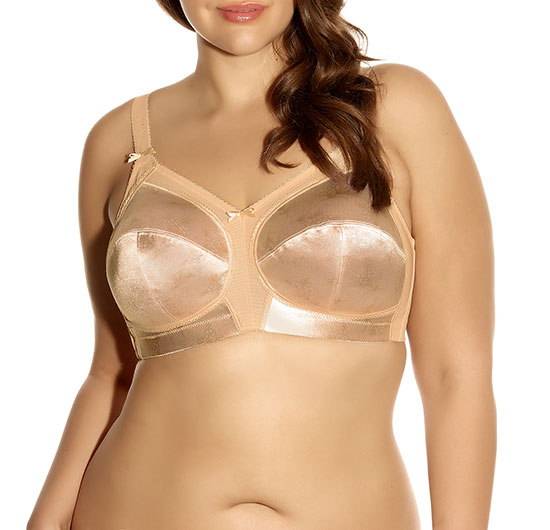 Clara
I have an event on the North Shore in November and I'm already plotting how to add a trip to Bra Genie onto my day once I'm over there. While they offer free shipping on online orders and special orders, the warm personalities and the store experience make me want to go back again and again.