Getting Cozy With Urban Muumuu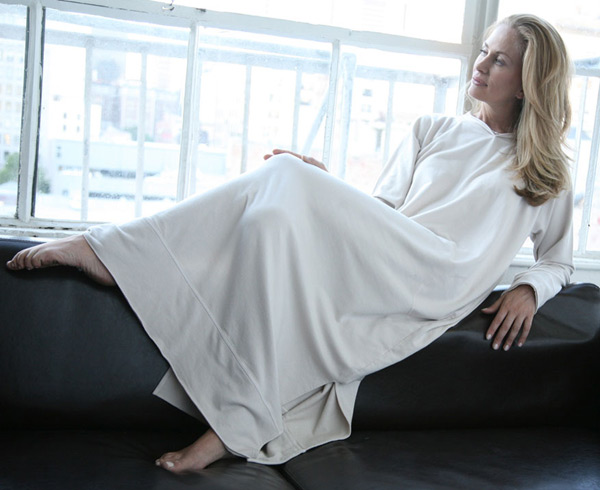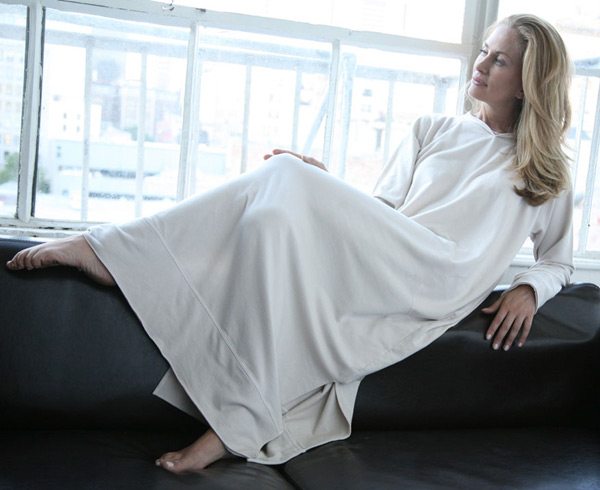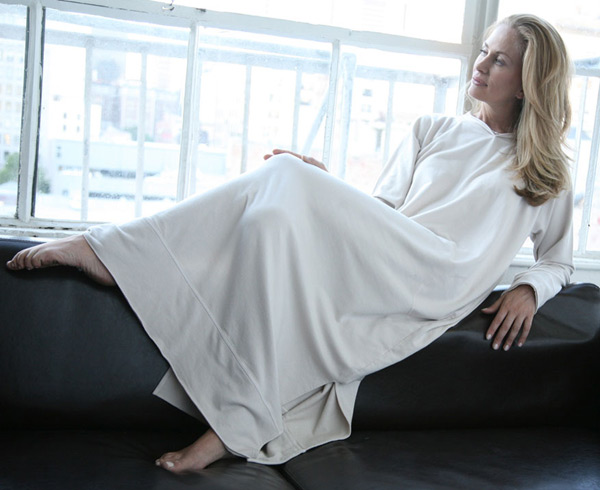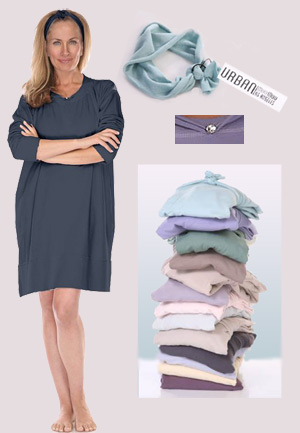 After a long day at work or relaxing on the weekend, there's simply nothing better than slipping on a soft, cozy lounging robe. Urban Muumuu is the the answer… it's the perfect robe alternative. These oversized tunic pullovers are deliciously soft and beautiful plus they have deep inset pockets! Available in two styles, long and knee length and two sizes; one size fits 0-16 and PLUS fits sizes 16 to 24.
Made with a special blend of Supima Cotton Modal and Spandex. Each cozy Urban Muumuu tunic lounger is embellished by hand with an authentic Swarovski crystal button for a touch of sparkle. They are also uniquely wrapped and packaged with a matching headband.
Urban Muumuu comes in lots of great colors and is the most sumptuous way to lounge your nights and days away.
It's one of Oprah's Favorite Things!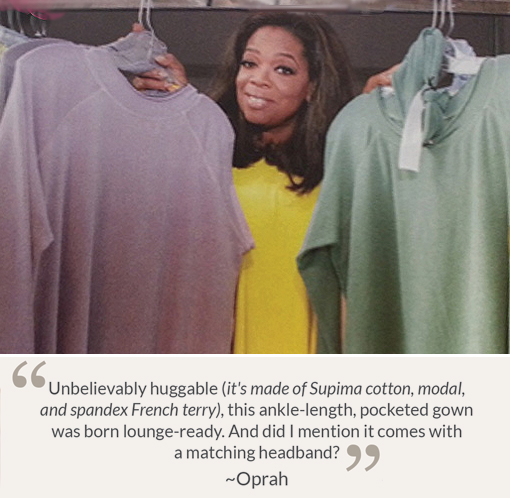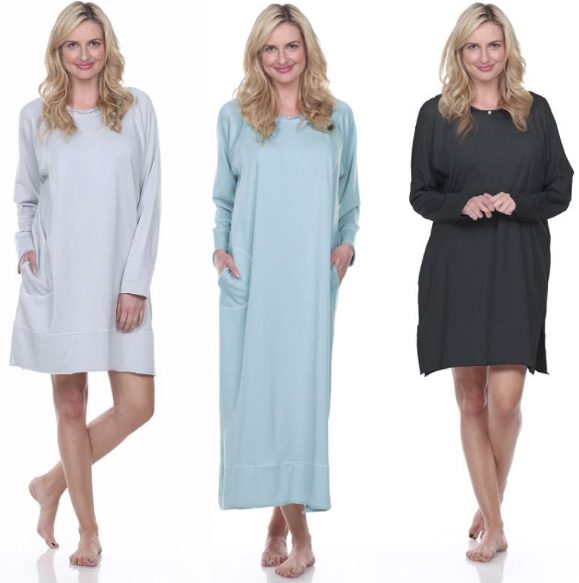 Made in the USA. A 'sister' brand of PJ Harlow.