Jenny Rieu Influences & Empowers Plus Size Lingerie
By HOLLY JACKSON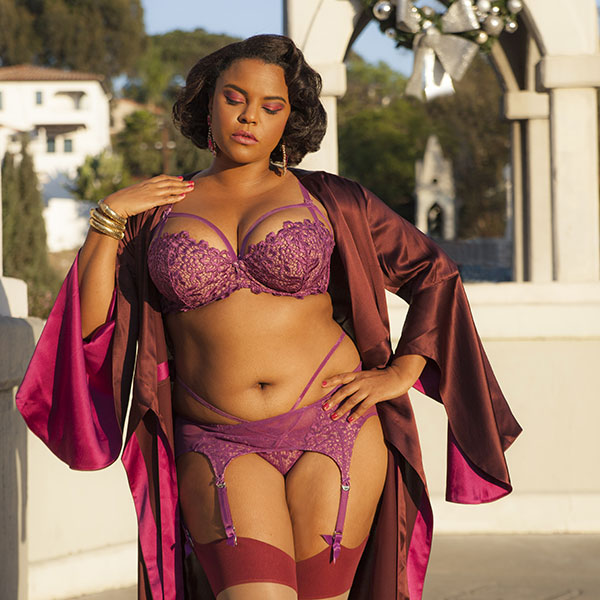 Jenny Rieu collaboration with Dita Von Teese Lingerie & Marjolaine through Glamuse
On the surface, Jenny Rieu and I don't have a ton in common. However, as I worked with her on this column this month I began to see that she felt the same way I frequently feel: that working in the lingerie industry had forced her to confront and come to love her body in a way that might not have happened otherwise. Working in the lingerie industry when you're plus-size can be tough, but it can also be enlightening and powerful – at the very least, it means that you confront ideas about size and clothing access on a daily basis. Jenny is more than a model: her thoughts about the industry and lingerie as a whole reveal a woman who has thought deeply about the issues surrounding diversity and body positivity in the industry.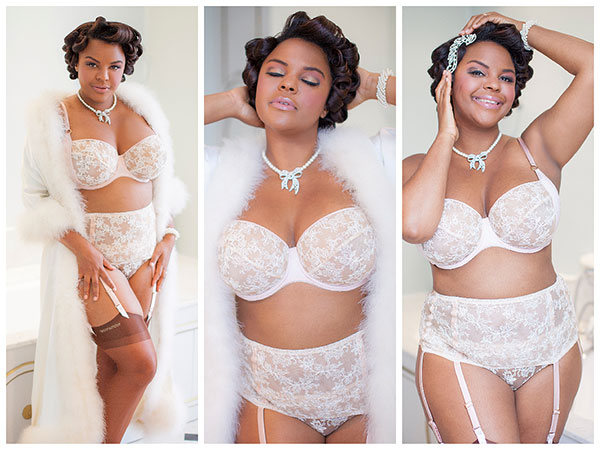 Jenny Rieu Bridal Editorial for My Grande Taille Magazine shot by Jason Kamimura
When Jenny started modeling lingerie in 2016, she was also dealing with a new bra size and trying to figure out where she fit in as a model. "Lingerie modeling almost became like a soul searching experience, as I was trying to build up my confidence and also fulfill the fantasy of being a lingerie model. I had never seen models that looked like me or shared my story represented in the media, so I decided that I wanted to pursue that and I felt very free doing it." she says. She had been a professional model for two years at that point, but the lingerie industry not only changed her life but the lives of the women who saw her modeling. "I used to feel bad about my weight gain, but the fact that I could model on my own terms has been a very empowering thing to do. I think it would be a completely different story if I had to take on jobs that I wouldn't want to endorse 100 percent." Her desire to control her own work led to the creation of Ooh La La PR, so she would have control over which clients and jobs she took on.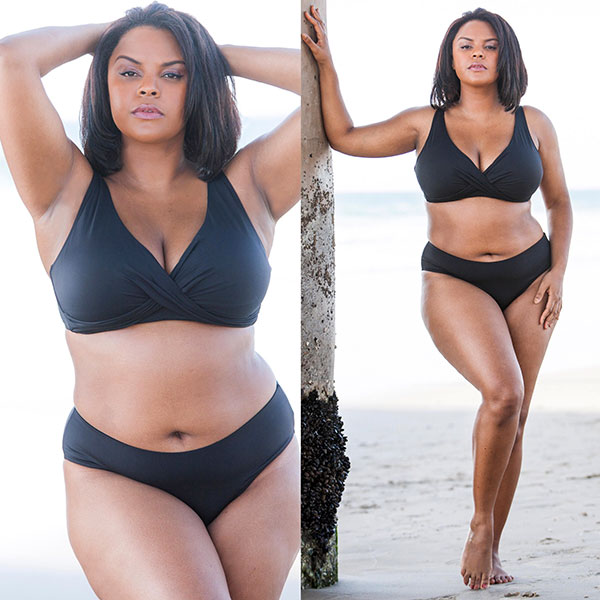 Jenny Rieu collaboration with Artesands shot by Jason Kamimura
The last year of Jenny's life reads like a 'who's who' of the lingerie world, including a visit to the Fifi Cachnil Atelier and work with Dita Von Teese and Marjolaine. She's also worked with brands like Nubian Skin and Etched Lingerie. Her 2018 schedule seems just as packed: she's already booked work with Bloom Bras, Harlow & Fox,  Hips & Curves and Artesands. She says that it amazes her how each of these brands come from different countries, proving that plus-size lingerie really effect women worldwide.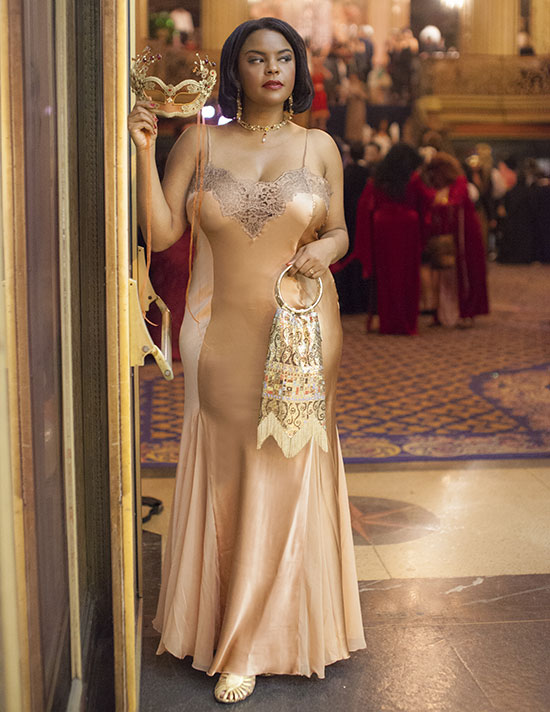 Jenny Rieu collaboration with Jane Woolrich
When I ask her about the future of the plus-size industry her thoughts are deep and complicated. "Brands should no longer have the audacity to claim that they cannot find any attractive fuller figure models to promote their lingerie." she says. "Today, many women turn to plus size influencers for inspiration to find lingerie that will fit their body types. I often have women sending me direct messages on IG and I respond to all of them. I am just one in the sea of influencers/models that are able to show options to many different women with different needs and styles. But the change should also come from the brands that need to stop making excuses for not catering to all women."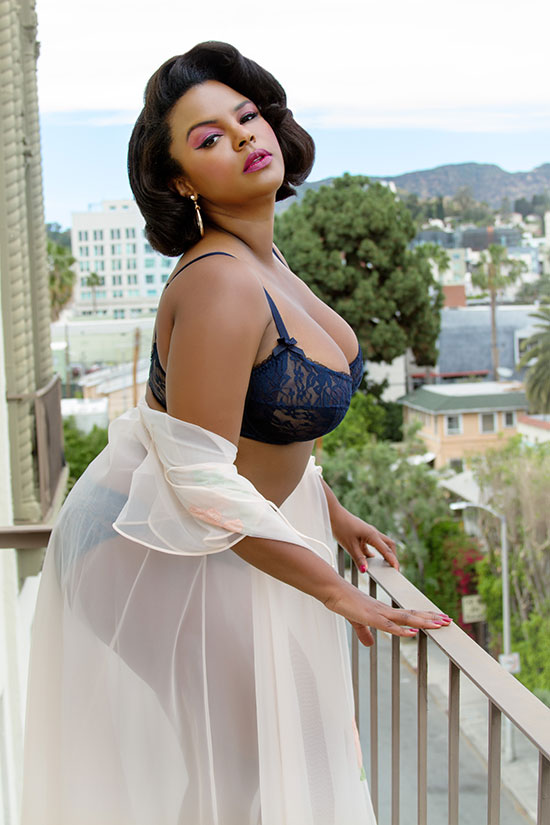 Collaboration with Nubian Skin shot by Heidi Calvert
She also talks about specific needs, both in terms of women who wear over a size 20 and women who want luxury lingerie over a size 14. "There needs to be more inclusivity of women of color and not just Caucasian models who are 5'9 and with the perfect hourglass shape. We need all shapes and colors, because women don't just look one way." she says. Being a lingerie celebrity doesn't make you immune to the same experiences other women go through: "Nobody wants to ever feel like they have to shop in that back corner of a shop to find their size, like I did when I was in France last month. This should really not be happening anymore." she says.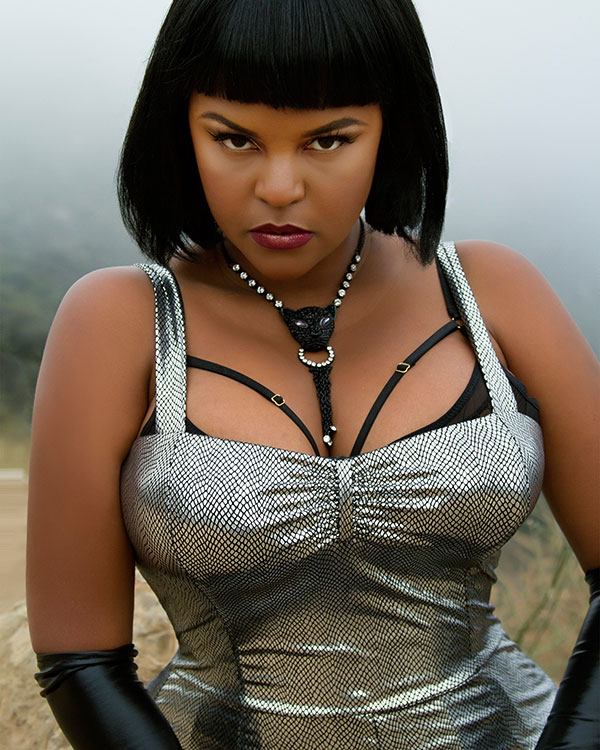 Jenny Rieu Fashion Editorial for Ellements Magazine shot by Heidi Calvert