Charnos Lingerie ~ A Strong Contender To the Big Bra Brands
By HOLLY JACKSON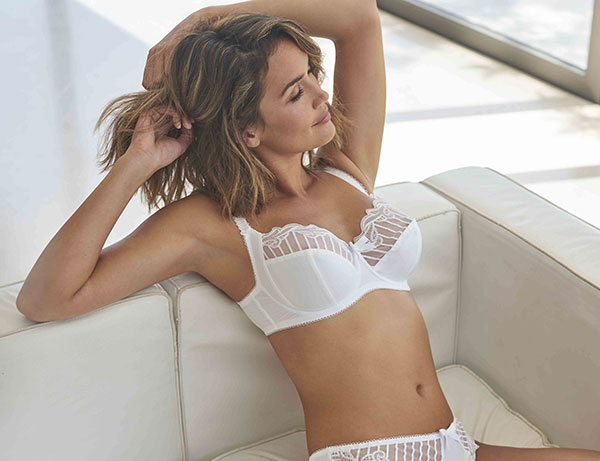 The plus-size lingerie marketed can sometimes feel like it's dominated by the major players, so it's fun to occasionally reintroduce ourselves to the plethora of options out there. Charnos Lingerie was one of the first brands that I tried when I was trying to figure out my real lingerie size. I remember liking them a lot, but as I realized I was larger than a G cup I moved on to other brands that get more press. I spent this week wearing a gorgeous Charnos bra in my real size and thinking about how much more I could appreciate it nearly 10 years later. While I liked Charnos bras when I was younger, I couldn't have articulated the reasons why if someone had asked me. Age and lots of years of knowledge allowed me to see the strengths of Charnos in a new and more technical way, which was a fun realization to have.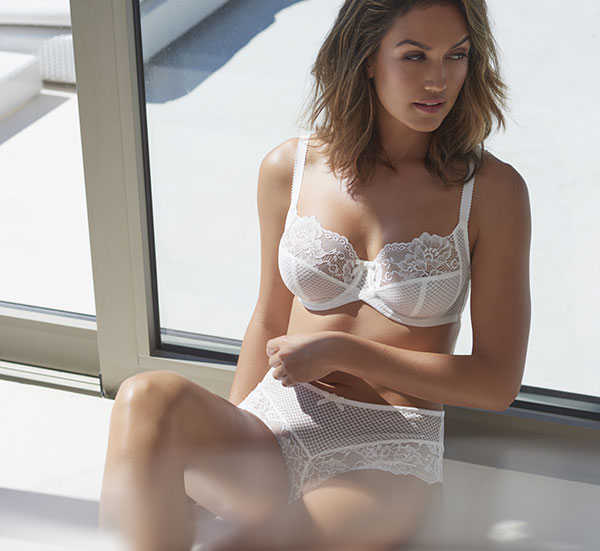 Charnos boosts a surprisingly wide size range and set of beautiful fashion options that stand up well against what brands like Panache have to offer. In fact, the Sienna bra that I tried reminded me a lot of the features of Panache that seem so popular: it has strong side support and a lace top that allows it to fit across lots of breast shapes and sizes and a great profile that works well under lots of clothing. I broke the bra wearing "rules" and wore the bra three days in a row, without any rubbing or weird pinching. Not all bras hold up to that kind of (mis)treatment, so I was favorably impressed with both the materials and the wires.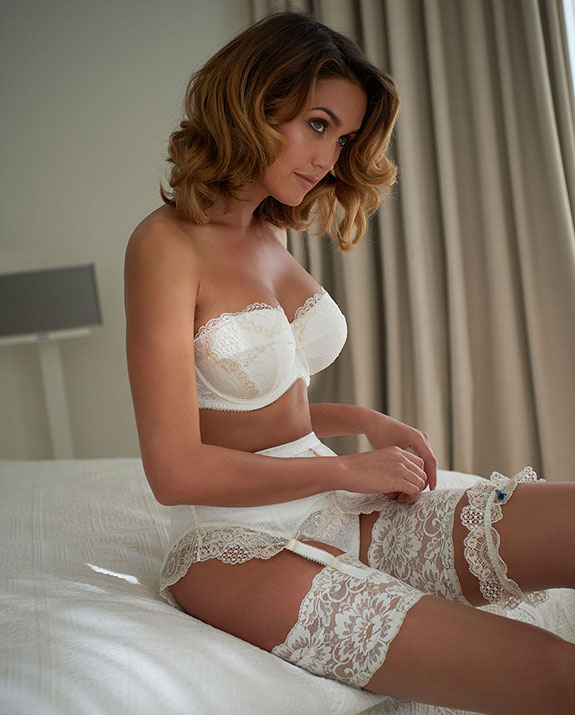 Charnos makes three styles up to a J cup and and has three new killer fashion styles coming out as part of their A/W 2018 collection. Even their basic bras have unexpected details, like the striped embroidery on top of the Sienna or the fishnet inspired details on the Zara.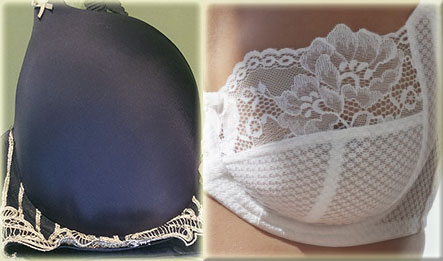 A/W2018 will see the Sienna re-conceptualized as a t-shirt shirt bra, while the classic Flamenco bra will come in a pretty blue colorway. My personal favorite is the new black and white Couture style, which reminds me of a beautiful china design. All of these bras feature silhouettes that are popular and fashion details that are on trend, which makes them worth checking out both for consumers and for boutique owners who are looking to stock something new for next season.