Fit Fully Yours ~ An Emerging Brand
By HOLLY JACKSON
The Truth is in The Numbers!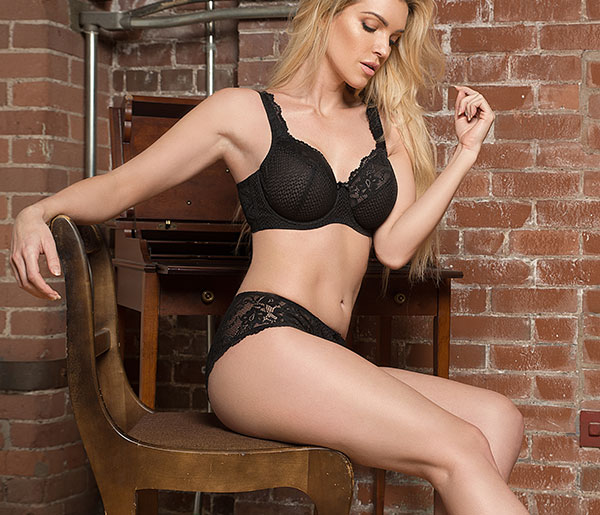 About a year ago, I started hearing about a little known lingerie company that was making waves in small boutiques: Fit Fully Yours. Boutique owners would bring it in on a recommendation from someone else and almost immediately sell out. They would then re-order and find that the struggle was keeping up with demand rather than selling bras. When Fit Fully Yours came up in my conversations with Ellen, I realized that not only would I get to learn more about them but I might get to try one of these mythical bras for myself…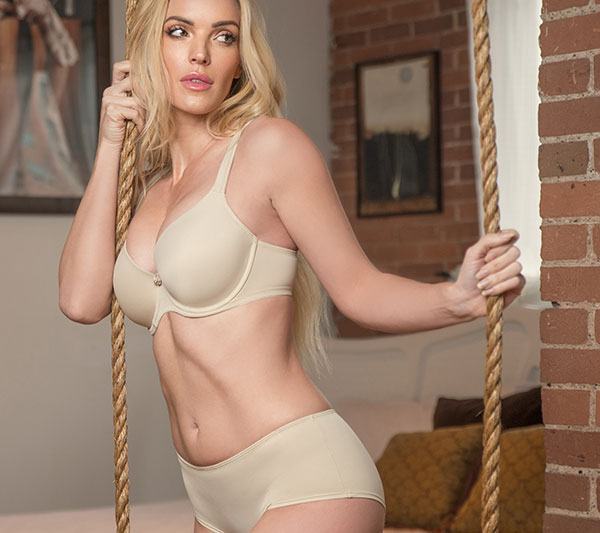 But first, I'm going to hand it over to the experts. Several boutique owners that I know keep meticulous sales data, so I asked them if they were willing to talk to me about it. "Fit Fully Yours accounted for 6.7% of our total sales in 2017 and 17% of our total sales in 2018. It just fits everyone." says Jackie Keto of Her UnderThings. Jackie's bestseller is the Serena Bra, although she does well with the rest of the line as well. Lyndsay Barber of Chucchi Cheeks Lingerie Boutique has similar experiences. "Fit Fully Yours as a whole makes up 18% of my sales for the last 12 months, and 23% of units sold." she told me. "My number one seller is the Sweetheart Smooth, but the Serena Lace will be in the top five by the end of the year as well."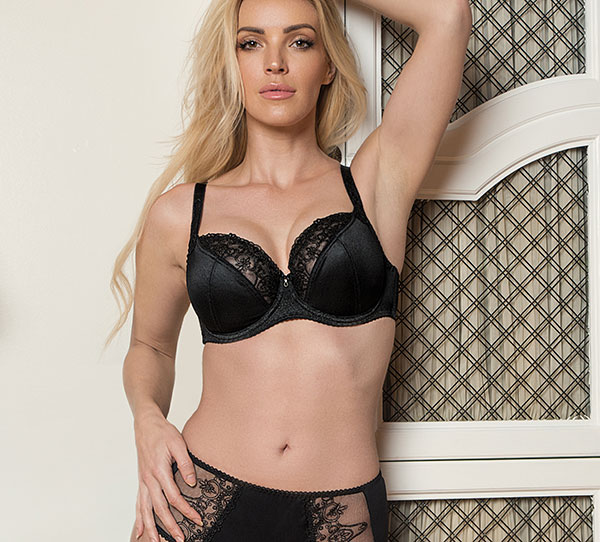 Fit Fully Yours is a Canadian brand of lingerie, but boosts quality and fit that is on par with some great European brands that I have tried. Their line goes from 28 to 50 band sizes and AA to M cups (roughly following US sizing). When I tried on their Veronica Bra for the first time, it was easy to see how the bra sold itself: it's lift and shaping was on par with some Polish brands!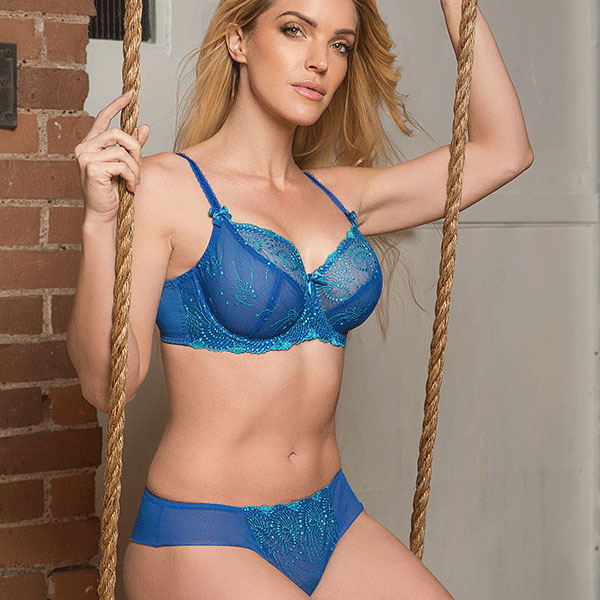 Fit Fully Yours carries both continuity colors and fashion colors, although it's larger size offerings only come in basics right now. Their Nicole See-Thru Lace line comes in a range of unusual and beautiful color combinations and some of their moulded cup styles come in pretty much every color of the rainbow.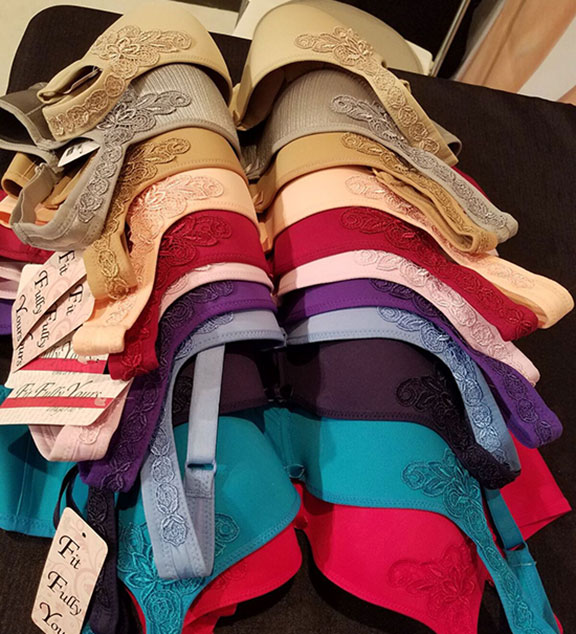 Many of Fit Fully Yours' bras feature things like J-hooks that curvy customers have come to expect from more mainstream brands, making their offerings competitive with more established curvy brands. While they may not appear in every lingerie boutique yet, I suspect that word of mouth success will continue to propel the brand's growth until they are more accessible. After all, who can argue with that kind of sales data?