Introducing Janira Collection: SHAPE GRETA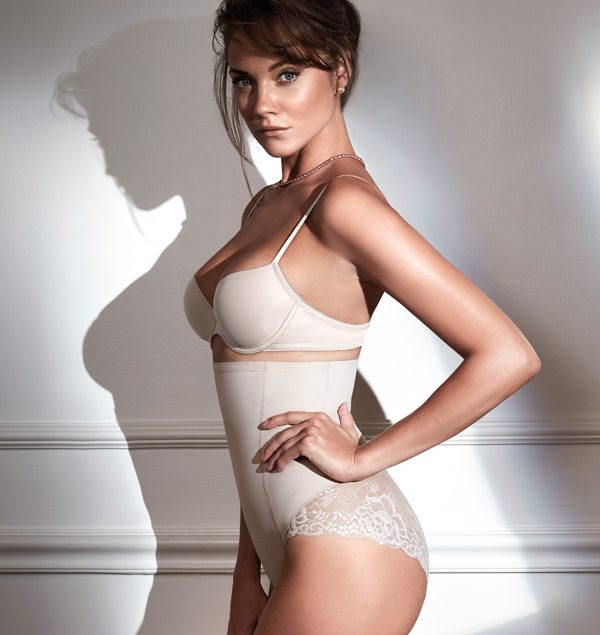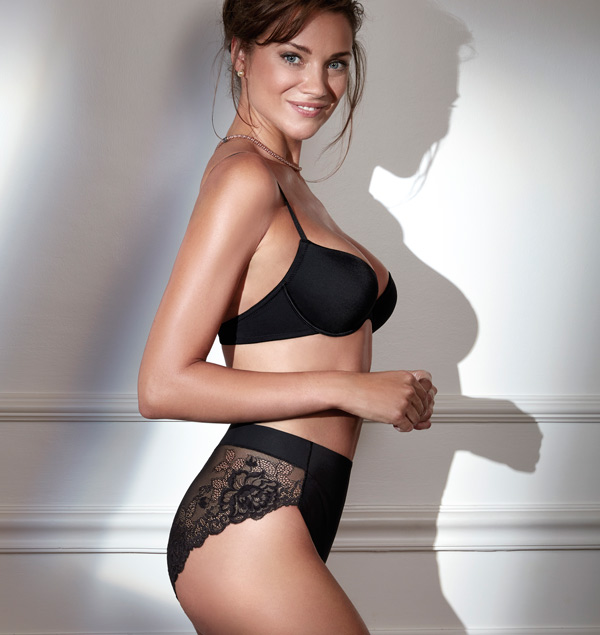 Arriving in May, Janira, the leading brand of Spanish underwear has a sophisticated take on shapewear. Janira's Shape Greta is a beautiful addition to the feminine, lacey Greta line. As with all of Janira's shapewear, the collection is elegantly and carefully designed to respect your natural shape. Each garment also features unique technology with their FAMOUS JANIRA COTTON TERRY GUSSET which is recommended by Gynecologists, it regulates the PH, is absorbent and eliminates odor. An added bonus is that women will appear to drop one dress size or even more! All pieces of Shape Greta are adorned with the floral lace accents as found throughout the Greta line. The collection offers three styles: VIENTRE PLANO SHAPE GRETA (above) is perfect for everyday wear offering strong control with an additional panel in the tummy plus floral lace surrounds the bottom in sizes S-XL.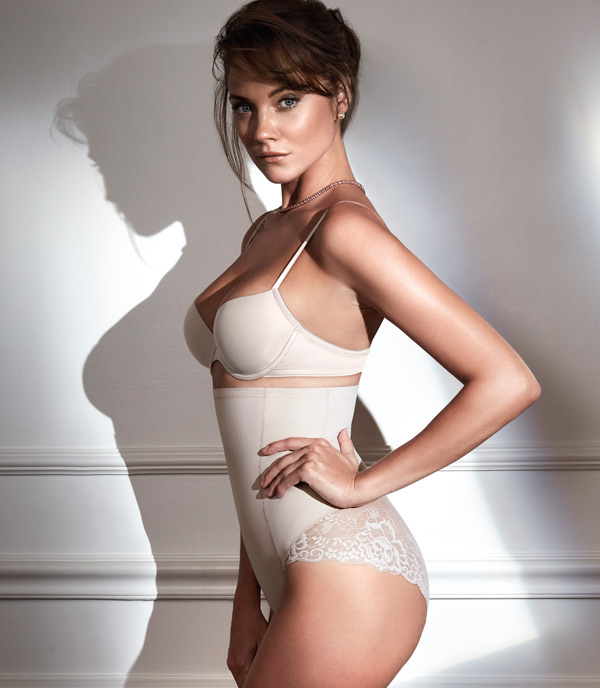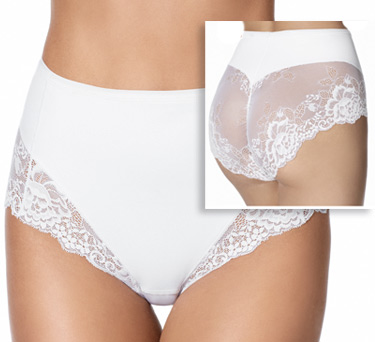 Greta Shape SILHUETA FORTE HIGH-CUT, very sensual and delicate, but at the same time a very functional, high-waisted panty. Ergonomic cut respects the anatomy of the woman and provides an optimal "strong" shaping effect, reducing the abdomen and lumbar area up to a dress size. S-XL
The SLIP FORM SHAPE GRETA features a flat front panty offering average abdomen control and lower back with seductive lace around the buttocks with subtle transparency and comfort.
All styles come in white, black and dune. Available May, 2018.
Read more about Janira's other famous shapewear collection – Secrets Figure.