Pamper Yourself in Satin Loungewear ~ PJ Harlow Collections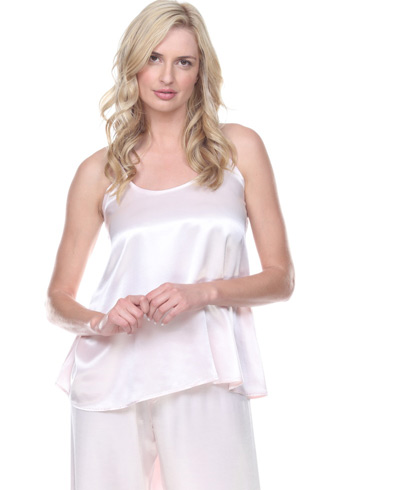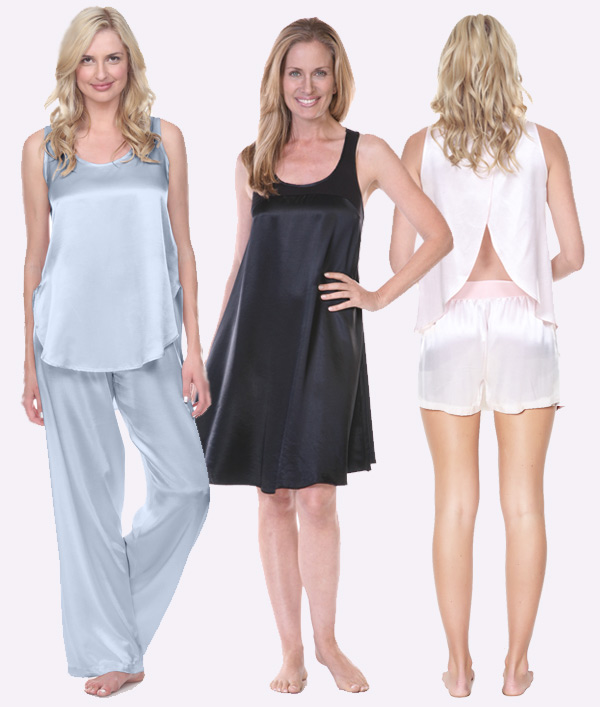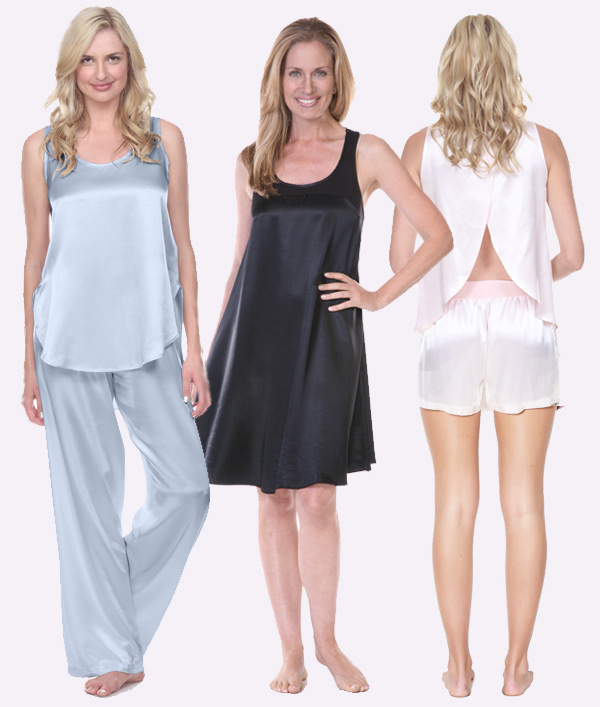 The soft silky texture of satin loungewear is so relaxing and luxurious. The popularity of satin is that it looks glamorous and feels soft like silk, yet is significantly more affordable.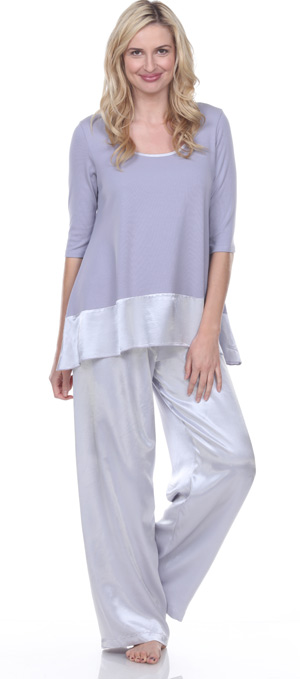 PJ Harlow satin lounge and sleepwear pieces are so feminine and beautiful, they fit great and are silky-soft. Made in the USA with a signature satin faille blend. PJ Harlow's collection flatters, pampers, soothes, and caresses the body. Plus everything they sell is machine washable!
The extensive satin collection includes nightgowns, camisoles and satin swing t-shirts to drawstring pants, capri's and even satin boxers. Lounge in smooth, lustrous comfort. Available in 10 rich colors in sizes XS-XL.
Whether you're in for the evening, spending a day at the spa, or simply taking a relaxing moment for yourself PJ Harlow promises you the ultimate experience in soft dressing.
Satin Pillowcases from PJ Harlow are gorgeous! They are also a great benefit to your hair and face… say goodnight to tangled locks and facial creases.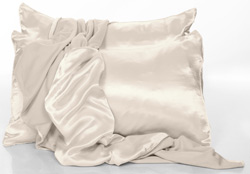 Satin Loungewear and Pillowcases would make fabulous gifts especially with Mother's Day right around the corner!