Here Comes the Bride ~ Part One
By TINA WILSON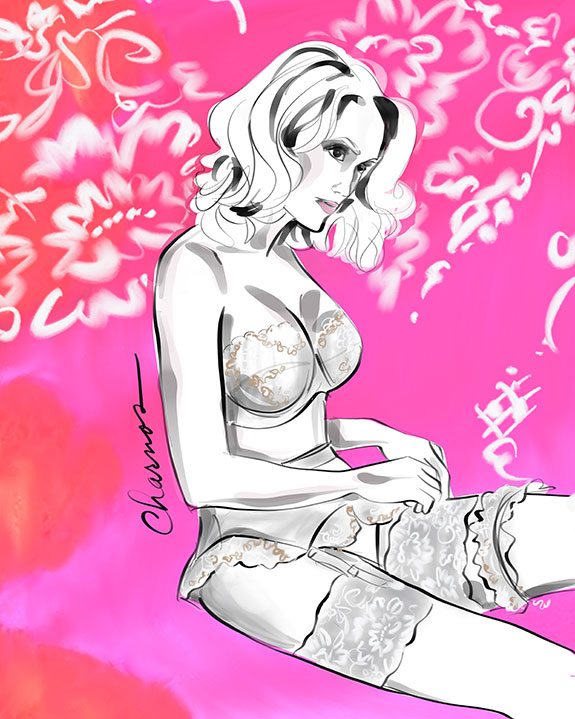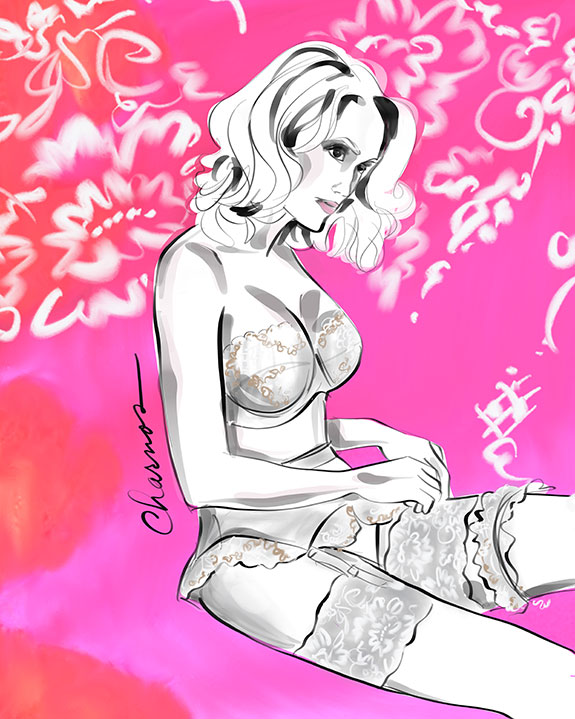 Spring has finally sprung, I think?  With its arrival comes not only warm days and cool nights but a royal wedding.  Not one to get swept up in celebrity/royalty weddings, I'm a bit more excited this time around, it's not every day a royal marries an American.  And I love Harry, he's my favorite.
Since Victorian times, it's been customary to give the bride to be…a trousseau.  Jewelry, toiletries, makeup even bed linens and of course lingerie comprise the list of goodies.  I am not sure about the other items on the list but bridal lingerie is as strong as ever as a category.  And now the bridesmaids have a piece of the pie, I wish I had a dollar for every bridesmaid makeup wrap sold in the past few years, but I digress.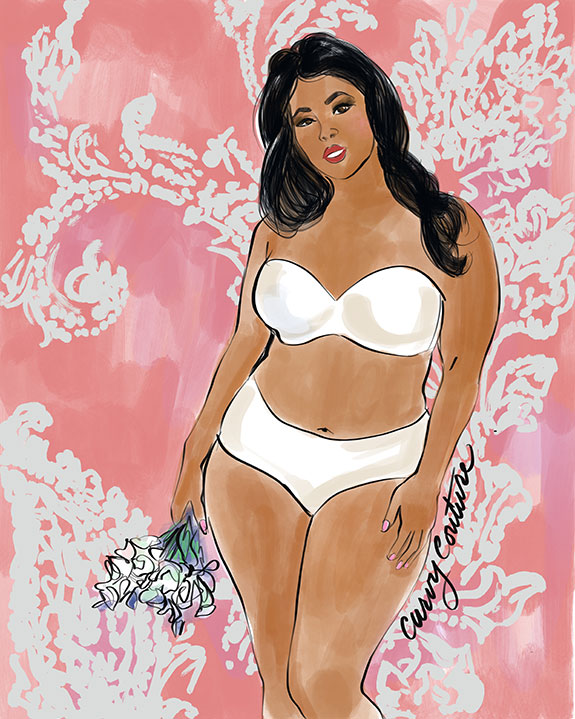 Finally, the curvy girl gets her due, strapless bras for her that stay up and stay put.  Curvy Couture has some lacey and sexy numbers but I chose their minimal strapless, it's perfect and timeless.  There are brands like Charnos who makes the whole kit and caboodle for large sizes, you can wear their Bailey strapless that goes up to a J cup along with the matching garter, suspender, and thong or brief.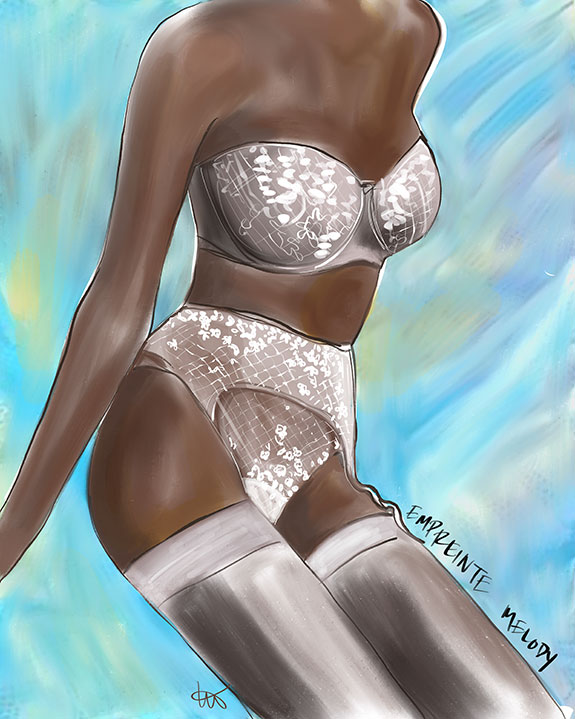 Another classic set is the Empreinte Melody padded strapless and the matching suspender, and thong, it's a blend of microfiber and Chantilly lace so you get the sexiness of sheer and the opacity of discretion if you want it.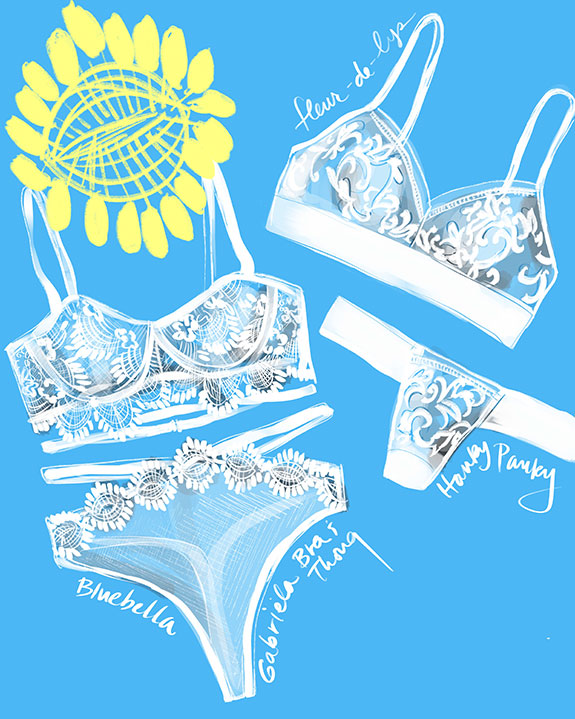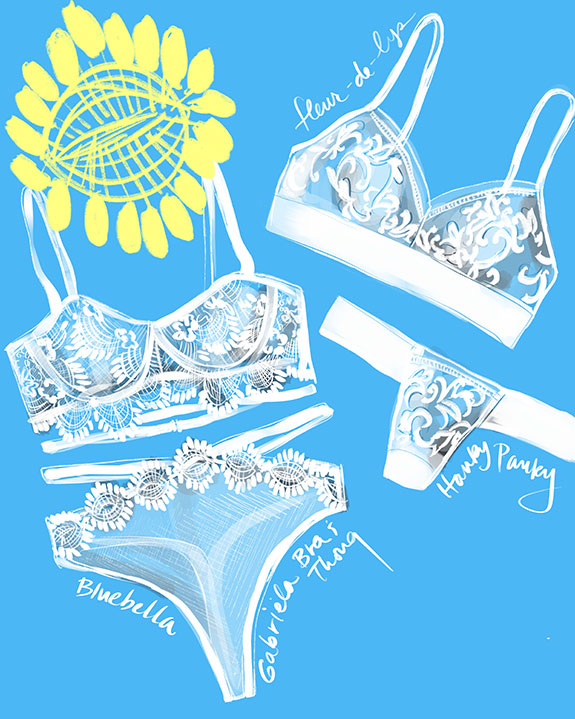 If a girl doesn't need all that support and wants something easily and quickly removed Hanky Panky's Fleur de Lys bralet and thong are the definition of "sexy comfy."  Equally sexy and ornate in a different way is the Bluebella Gabriela Bra and high waist thong, I adore the Venice trim they applied over the mesh, it is graphic and regal.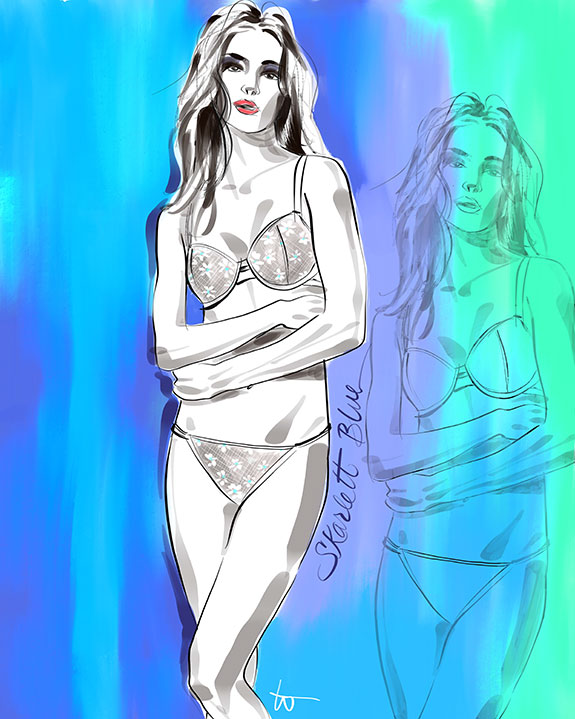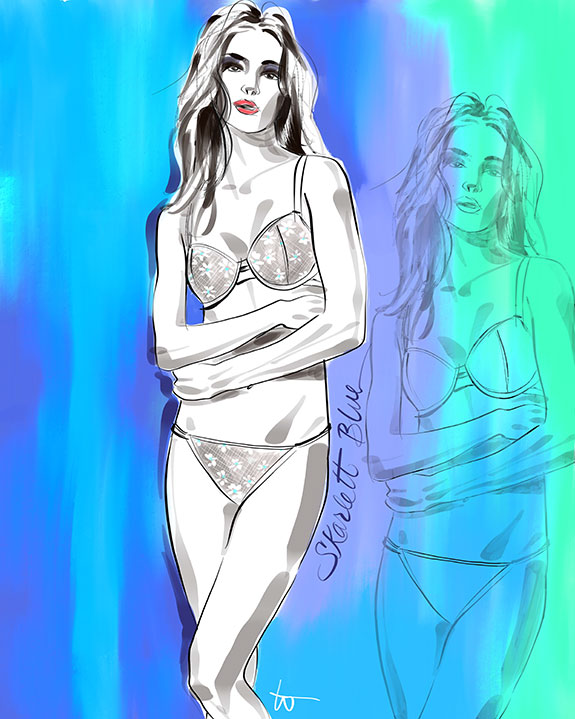 I am in love with Skarlett Blue's Marguerite Bra and thong, because I love daisies and I love it when a brand chooses this perennial symbol of innocence and purity as an embroidery or a print.  Last but certainly not least is Taryn Winters and yet again, another example of her artistry, her Kharis Bespoke set in the most subtle shade of jade is ornamentation done right.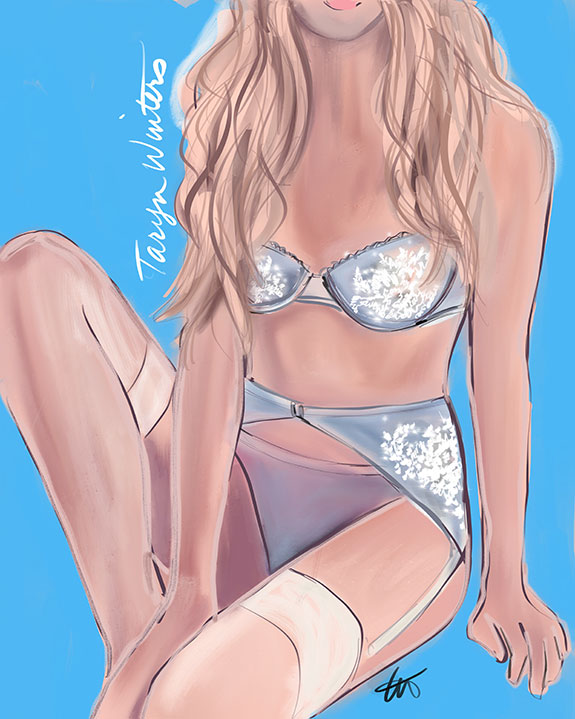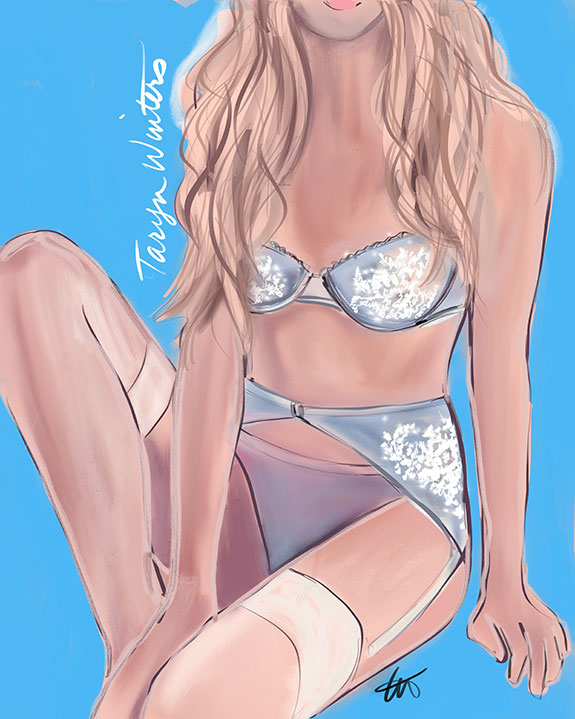 Stay tuned for part ll in a few weeks where I showcase the lovely bridal sleepwear of Helen Sanchez, Mimi Holliday, Rya and others!