Curvy Glamour, Curvy Swimwear, Curvy Kate
By HOLLY JACKSON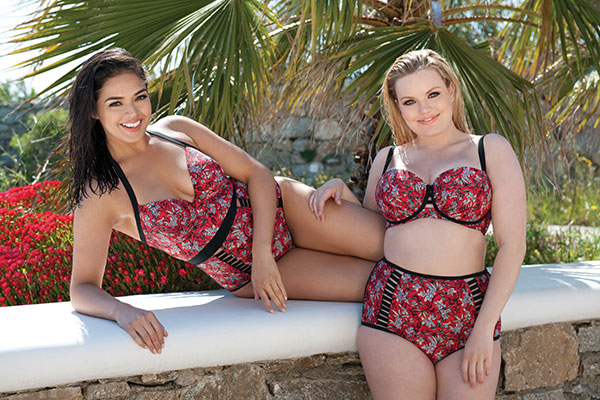 If there is one thing that I think many curvy women have in common, it's a fear of actually getting their swimwear wet. Unlike bras, ill-fitting swimwear can go bad in so many ways once it actually hits the water. For many years, buying swimwear that was too big in the band to accommodate your cup size was the norm, which made actually swimming in it fairly impractical. Ever had your top slip back off over your head when you dive under a wave in the ocean? What about fabrics that go totally limp when wet (which is usually when your breasts fall out the top due to lack of support)?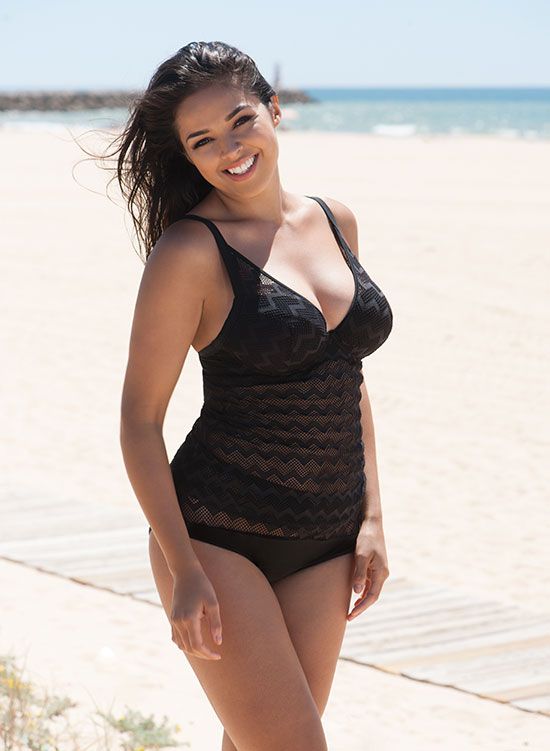 Curvy Kate was at the forefront of fashionable full-bust and plus-size bras, so it's no surprise that their swimwear is ahead of the pack as well. Their youthful take on prints and patterns have transferred over to their swimwear, along with bra size sizing that is consistent and easy to fit into. Options range from halter top one piece swimsuits to bandeau bikini tops that go up to a J cup.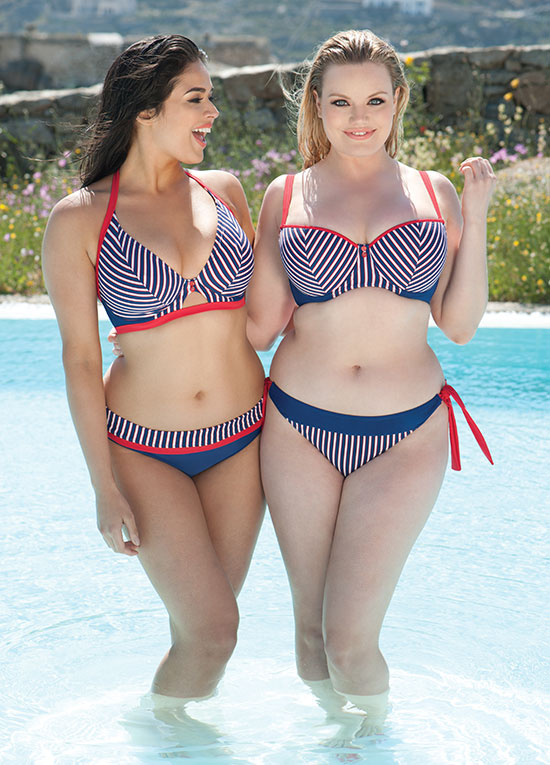 While the basics are included in the swimwear line, the real standouts are the prints. This isn't surprising, given Curvy Kate's focus on bright colors and statements prints since the brand's debut. The red Maya print pieces combine a floral inspired print with strategic cutouts that add a fashion feature without showing too much skin. Their Hi Voltage Black Plunge Tankini features a sheer zig zag fabric overlay that reveals and smooths at the same time. Their Nautical Stripe print has a retro feel without being too literal: in this case, trendy chevrons keep the print feeling modern and stylish.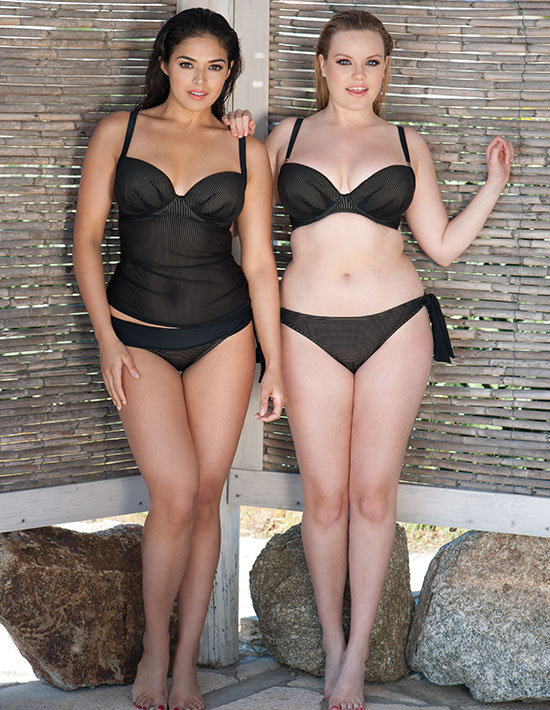 Curvy Kate's bikini tops are currently designed to give the same fit as their Daily Dream bra, which has been a bestseller for several seasons. This allows fans of the brand to buy with confidence, since they don't have to worry about inconsistent sizing or shape changes.  Many of the pieces are finished with convertible straps which allow them to be worn as standard straps or as a halter top. Tops and bottoms can be matched for more or less coverage, which means that everyone can find something that they are comfortable in.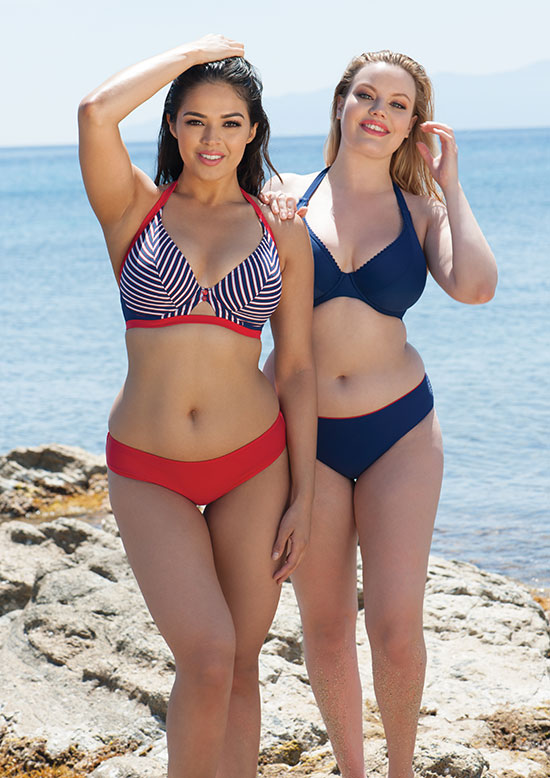 Most importantly, Curvy Kate's focus on fit and support means that their customers can experience beach vacations and trips to the local pool with the same confidence that their smaller-busted counterparts can. Without the need to worry about wardrobe malfunctions, curvy consumers can relax and enjoy the water.