UK Lingerie Fit for a US Princess
By HELEN MASTERS ~ London Briefs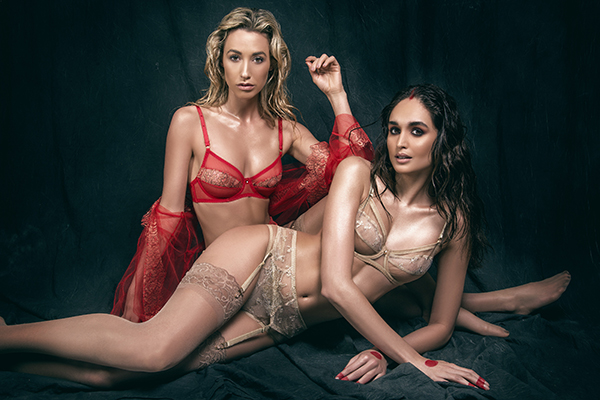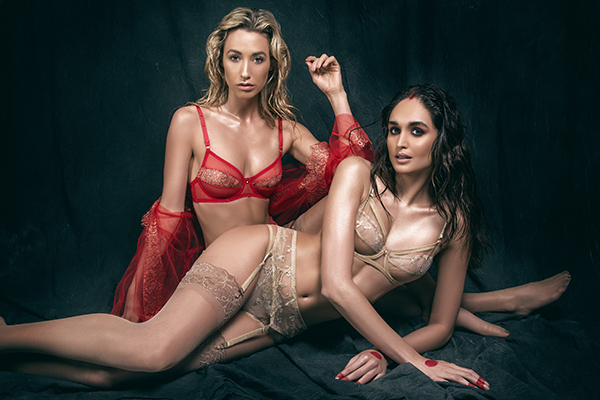 I've never been known for being in the right place at the time – I missed Super Saturday at the iconic 2012 London Olympics, was out of the country at the Queen's Diamond Jubilee and have never been able to get membership to Mahiki…  However, recently for possibly the first time in my life I have found myself in exactly the right place at exactly the right time – and not once, but twice!  Where, pray tell, I hear you ask, and when? Let me explain…
Right place right time #1 – Windsor, UK on Saturday 19 May
Yes, that's right, as a proud resident of Windsor in the UK, I had a front row seat to the wedding of the year – the delightful union of Prince Harry and the gorgeous Meghan.  And what more fitting way than to kick off my new London Briefs Column – hopefully another great UK-US union – than a review of the blushing bride's lingerie….?  That of course brings me to:
Right place right time #2 – London Briefs, 30 May  
I'm delighted to have joined the Lingerie Briefs team and to be able to offer an insight into the UK Lingerie world – straight from the streets of London. As a London based lingerie retailer and now a business consultant working with brands and retailers across the UK, I aim to bring you the inside track on everything London and Lingerie. Look out for the regular 'Helen's Hot List' with my impartial tips for the top brands and retailers on the UK lingerie and intimate apparel scene plus lots of features on British trends & tastes – all washed down with a nice cup of tea of course…
But for now, back to the question of the moment – what exactly was Meghan wearing under that gorgeous Givenchy dress? 
Much has been written about THE dress in the last few days… 'paired back elegance' ; 'simple  yet stunning' , 'Audrey Hepburn-esque', ' understated and modern just like the bride herself' are just a few of them. One thing is for sure, Meghan's choice surprised a lot of people!  But of course, most of us in the lingerie world are actually just as interested in the underwear beneath – so what was Meghan's lingerie choice?  Well, direct from Windsor, I can exclusively reveal (drumroll) ……. that she isn't letting on. And despite straining to see a label hanging out, my x-ray vision failed me.  However, as a former lingerie retailer, expert bra fitter and purveyor of lingerie to many a blushing bride, I can tell you EXACTLY what she could have been wearing under the Dress of The Year …
Could it have been…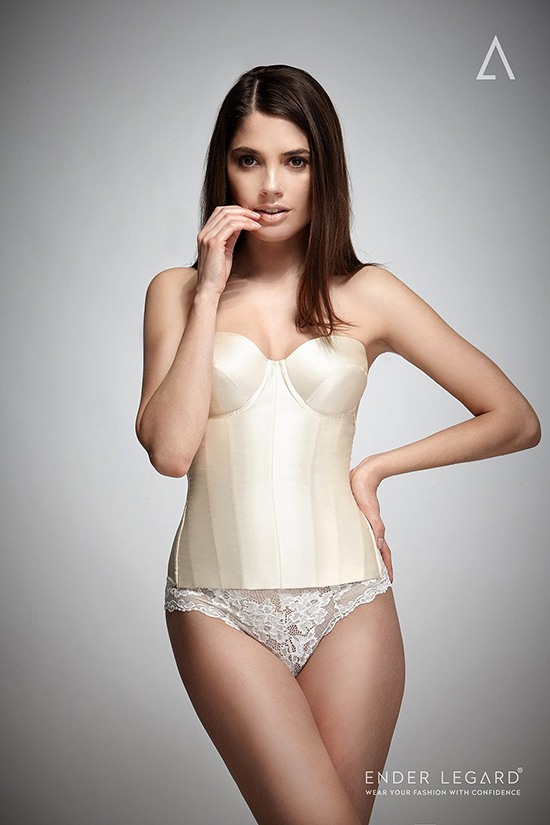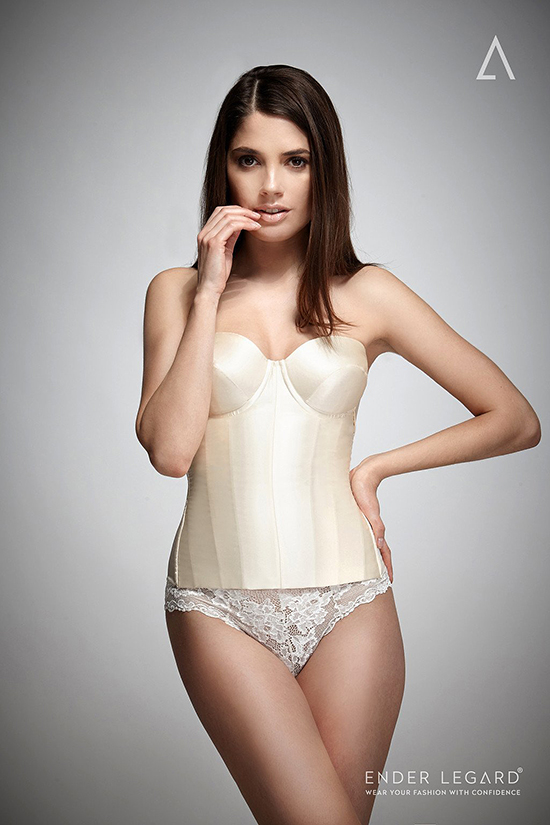 Ender Legard's Ava strapless corset
If Meghan wanted her underwear look to be simple, pared down and sleek just like her dress, then this sculpted strapless corset from British designer Ender Legard would have been the perfect choice – and ideal to go with her stunning Stella McCartney halter-neck evening gown too. Beautifully fitting, perfectly smooth and understated – could it have been Meghan's pick for the big day? … OR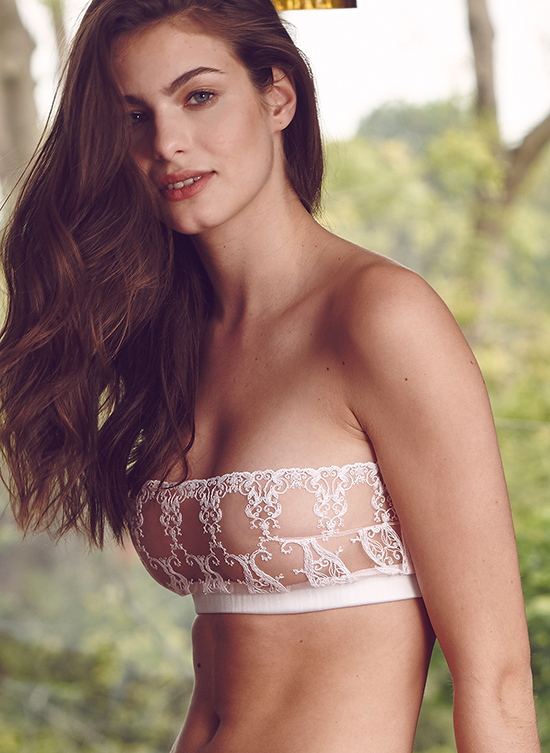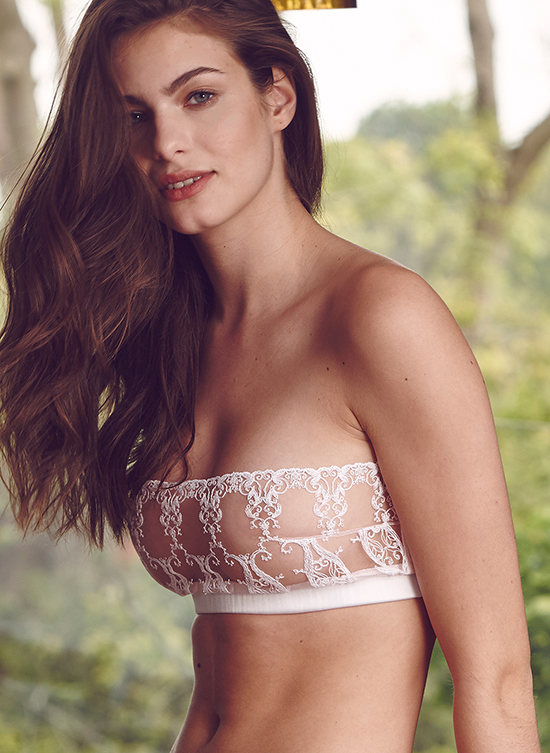 Fleur of England's Stunning Collette strapless boudoir bra and brief
Perfect for the traditional bridal lace look from head to toe and complete with a seductively sheer strapless bra in the finest Italian tulle to compliment the neckline of her boat-necked bridal dress, Fleur of England is a hot London brand and would have been a great choice if Meghan wanted to stay cool on the outside but look hot underneath! Did Meghan choose to wow Harry in this intricate design, in keeping with her gorgeous embroidered veil? … OR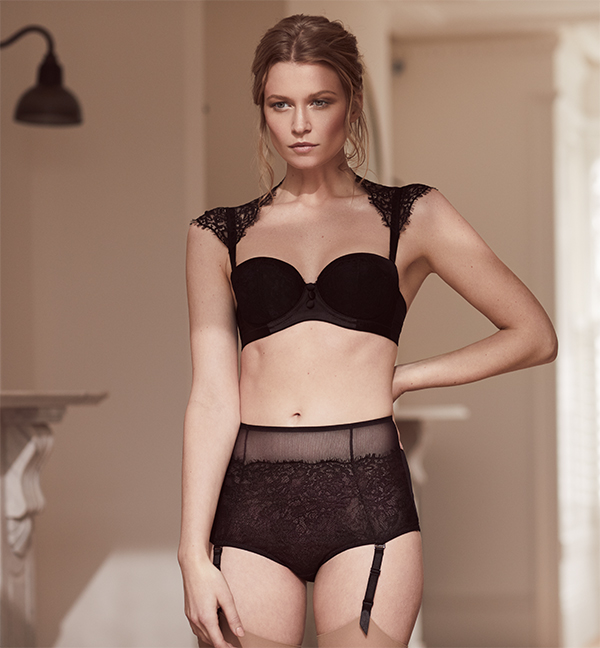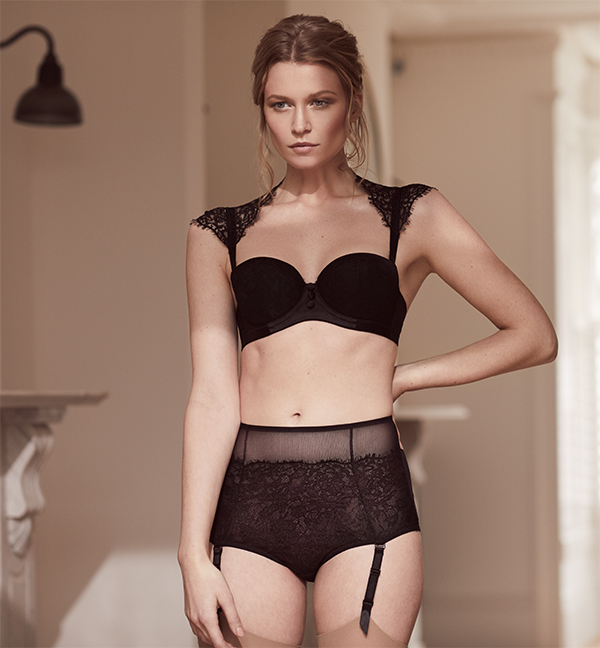 Katherine Hamilton's not-yet-released Abbie strapless bra with matching high waist suspender brief
Meghan is a true fashionista and the world's designers are falling over themselves to dress her – so did she bag herself an exclusive? My bet is that this Katharine Hamilton strapless bra , due out in SS19 and available in sizes from a 26 back would look stunning on Meghan's slender frame and with gorgeous detachable lace shoulders she could have kept it minimal in the day and gone for this ultimate wedding night look later on. This best of British beauty will also be available in white.
And for the wedding night? My guess is Meghan will have adorned herself in one of these gorgeous numbers…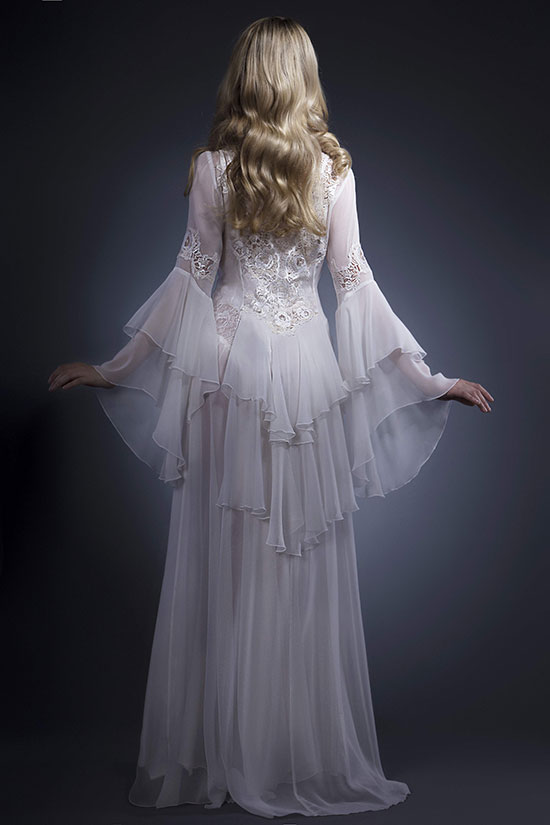 Jane Woolrich's Waterfall silk negligee 
With appliqued leavers lace and waterfall sleeves and back, this Jane Woolrich negligee is a truly princess worthy piece and British couture at its best.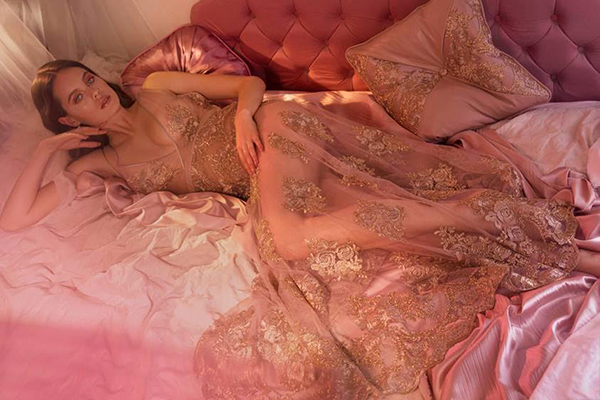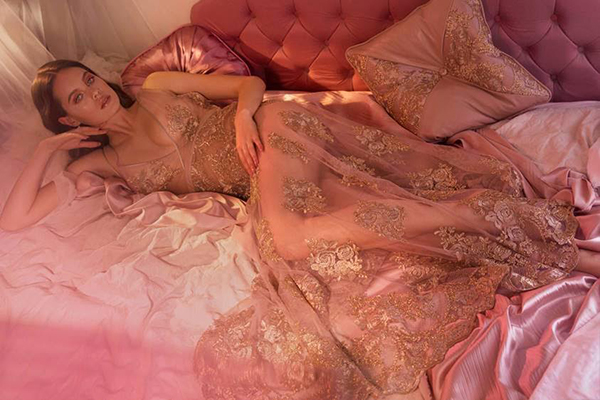 Loveday London's Arista Boudoir gown
For a nightwear look that's good enough to wear to a Buckingham Palace ball, this Loveday London gown is the embodiment of British grandeur and luxury – did Meghan keep it simple in the day and dress it up behind closed doors?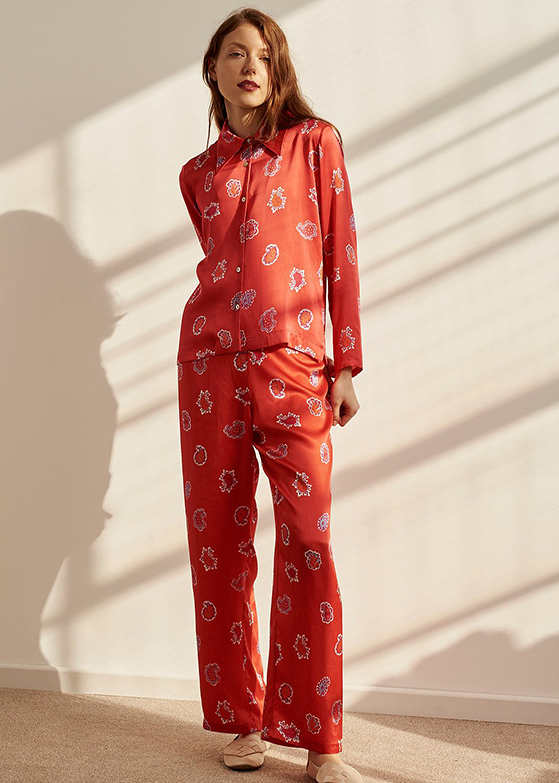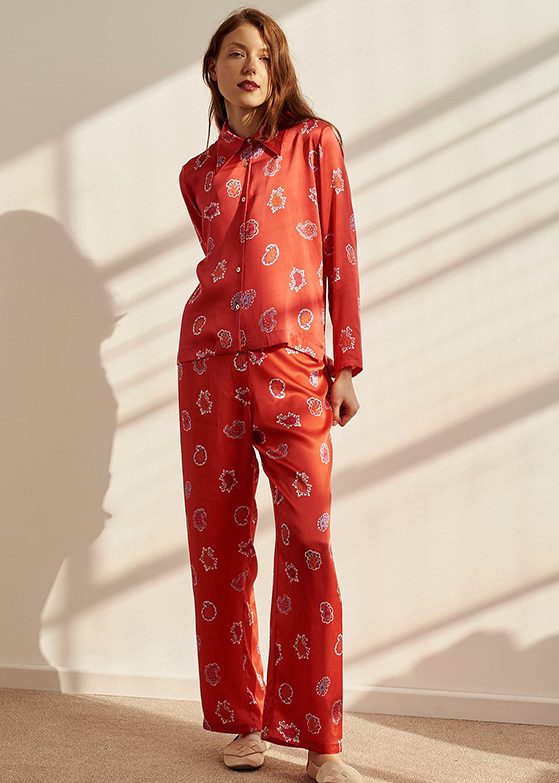 Longstaff Longstaff's Royal paisley pyjamas 
Maybe Meghan carried on her understated, individual look and opted for these gorgeous silk loungepants and matching top – in Union Jack colours of course (we have heard she's fun!)
And what about gifts from Harry?
We all know Harrys' the ultimate gent, and of course we know he presented his bride to be with the ultimate 'something blue' – his mother's aquamarine ring – for their wedding day. My sources tell me he's the kind of guy who goes the extra mile, so I think one of these lingerie gifts would have also been top of his list: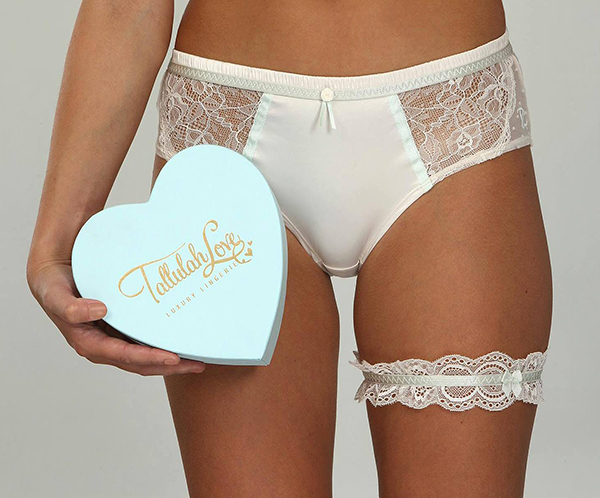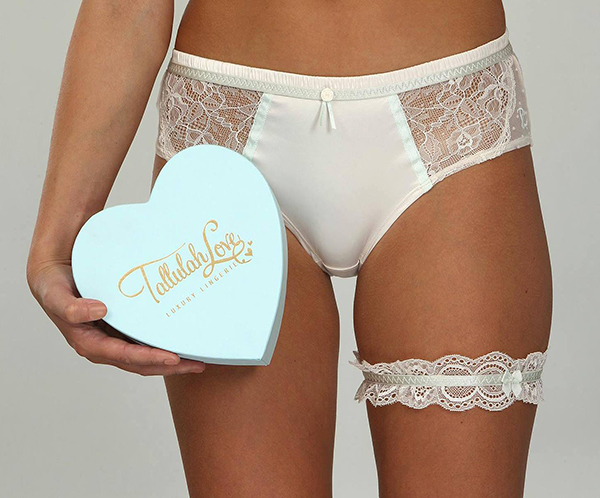 Tallulah Love's Blushing Bride set
Cute and cheeky Chantilly lace and satin bridal knickers and garter, packaged up in a chocolate box style heart to boot – a yummy treat in classic quirky Brit style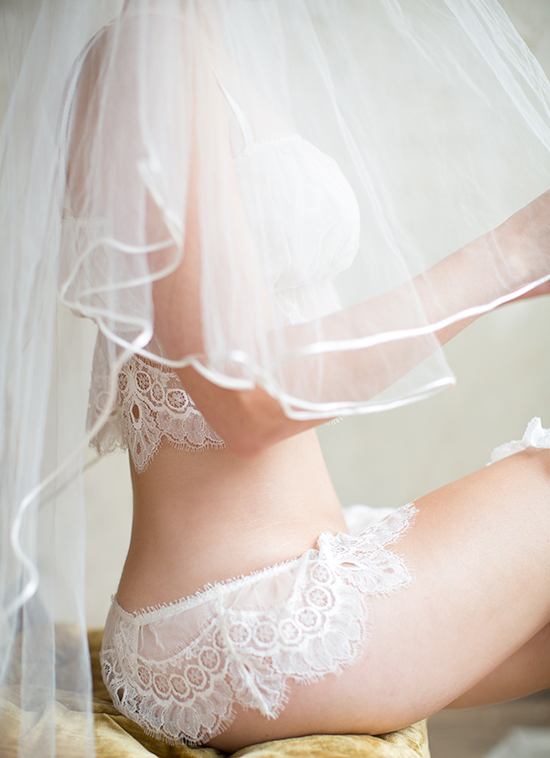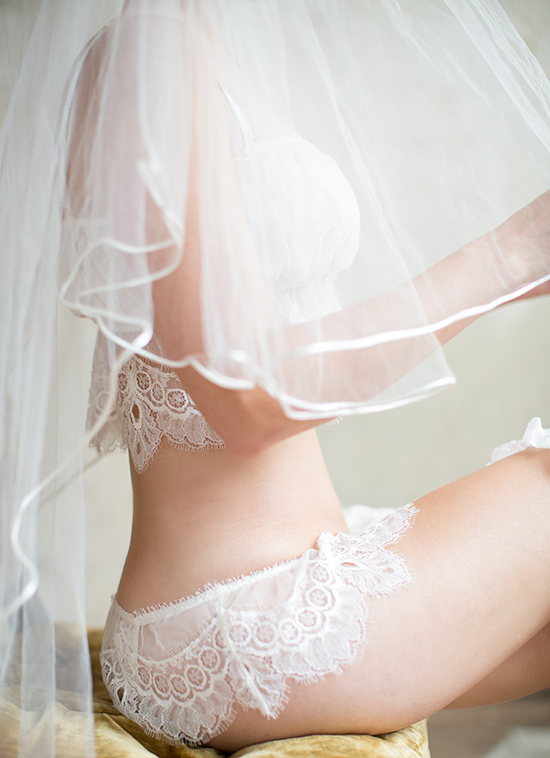 Shelle Belle Couture's Love Me Cami and Brief
An exquisite lace set, perfect for a wedding night and honeymoon look of laid back elegance from this London based brand, Shelle Belle.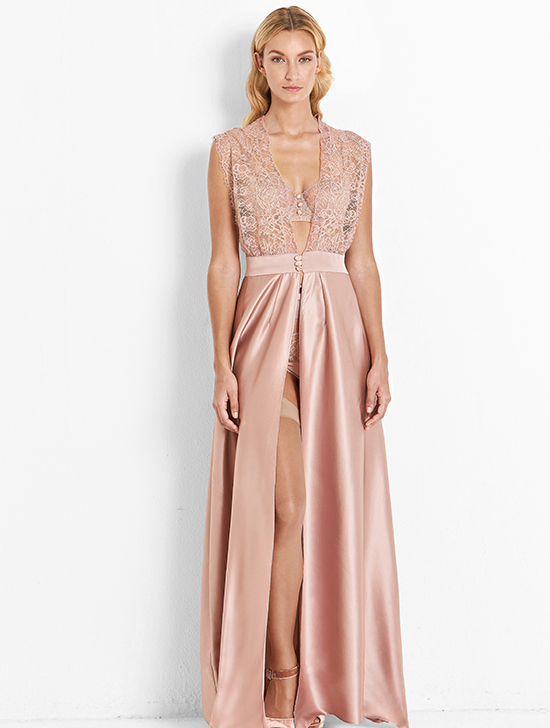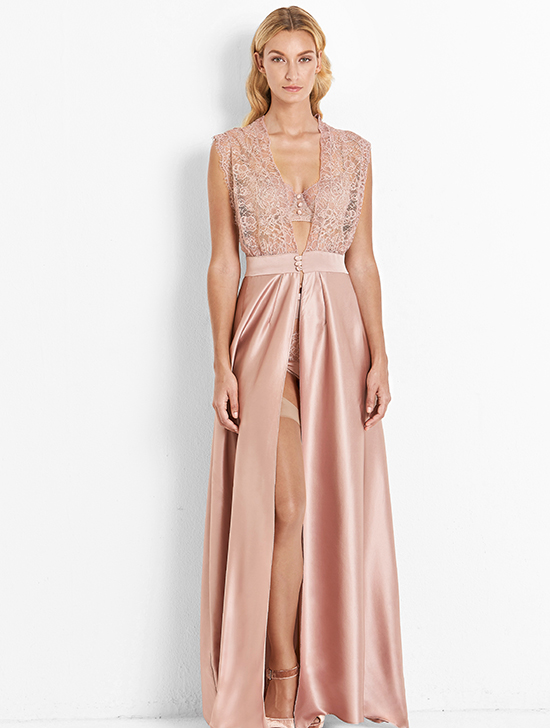 Katharine Hamilton's gorgeous Abbie vintage rose robe
Harry's a trailblazer and he knows his new wife is too. So did he buy her a gift that moved away from traditional white and ivory? This soft vintage rose robe by Katharine Hamilton would have been the ideal choice for a bridal look with a difference and the colours would look great against Meghan's gorgeous skin.
As for Harry's own wedding day attire…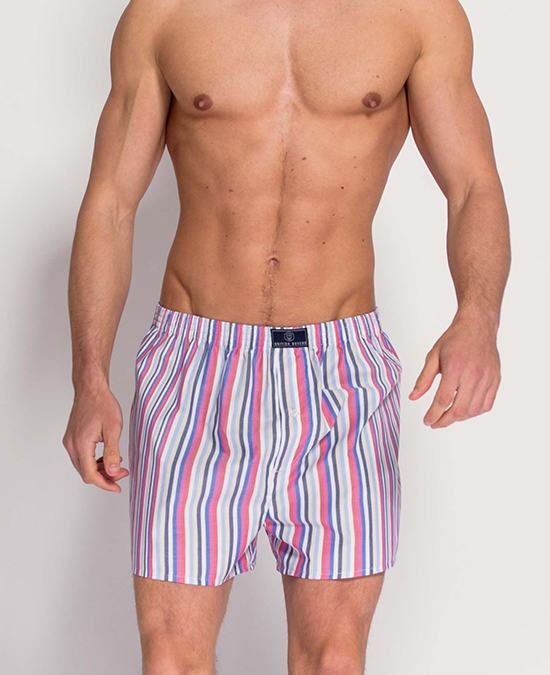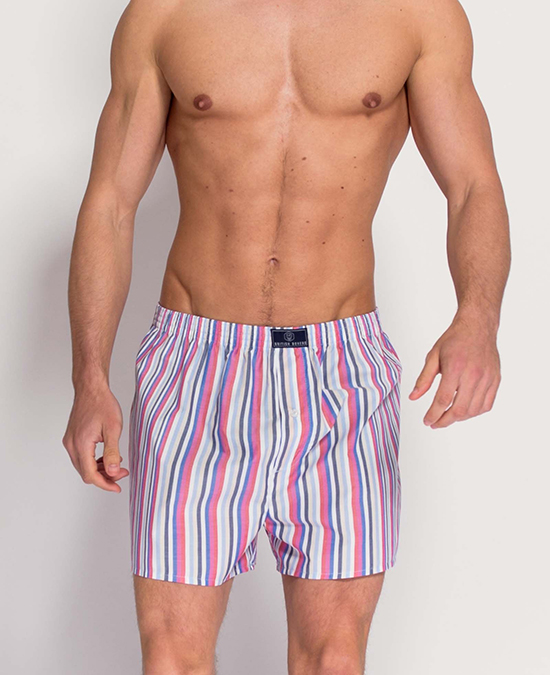 British Boxers
What was underneath that smart military outfit? Well, we all know he's a fun guy… and a proud supporter of GB so my betting is on British Boxers – their classic cut boxers made from the finest cotton would have been the perfect choice – I reckon the red, blue and white striped version would have been right up Harry's street…. what do you think?
Whether my predictions are spot on or off the mark, with so much choice, I'm sure Meghan will have knocked Harry's socks off, and of course every blushing bride can do the same with the great range of affordable yet princess-worthy lingerie on the market at the moment… Read on for 'Helen's Hot List' – featuring my top tips for the best of British bridal lingerie brands and retailers so you can indulge your royal wedding fantasies too!
HELEN'S

'HOT LIST'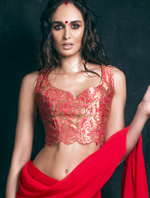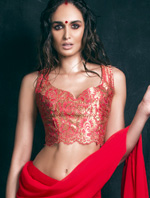 Hot UK Bridal Brand:
PURE CHEMISTRY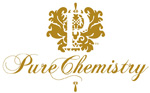 Known to date for their bold colours and striking designs that combine playfulness, strength and sensuality, this hot off the press British brand were the first to launch Bridal lingerie, in January this year, to cater for the ever-growing Asian market in the UK. Inspired by the founder's Indian heritage and meeting a need for bridal lingerie that isn't just white or ivory, the Pure Rani collection is stunning – whether you are a bride or not. Coming soon at www.purechemistrylingerie.com– but here's a sneak peek!
HOT UK Bridal Lingerie Retailer: RIGBY & PELLER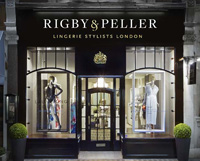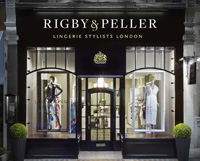 They may have just lost the royal warrant (maybe Meghan can sort that one out) but they are still the best of British – with an expert fitting service, a range to cater for brides of all shapes and sizes and stores in the centre of London's shopping district , just a stone's throw from Harrods, you can't go wrong with a visit to R&P for your wedding day lingerie

FEATURED 'UK BRAND OF THE MOMENT'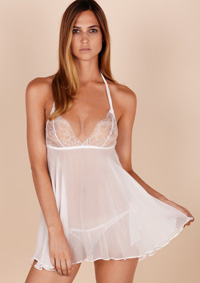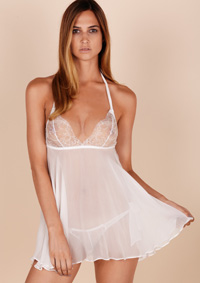 Gilda & Pearl: From luxury basics to sensuous showstoppers, this chic London based lingerie brand brings joy to your days and romance to your nights. What's more, the Ava babydoll is perfect for the bridal season.

For a look to rival Meghan's, shop now at https://gildapearl.co.uk/bridal/ava