Lise Charmel 'Dressing Floral' Luxury Collection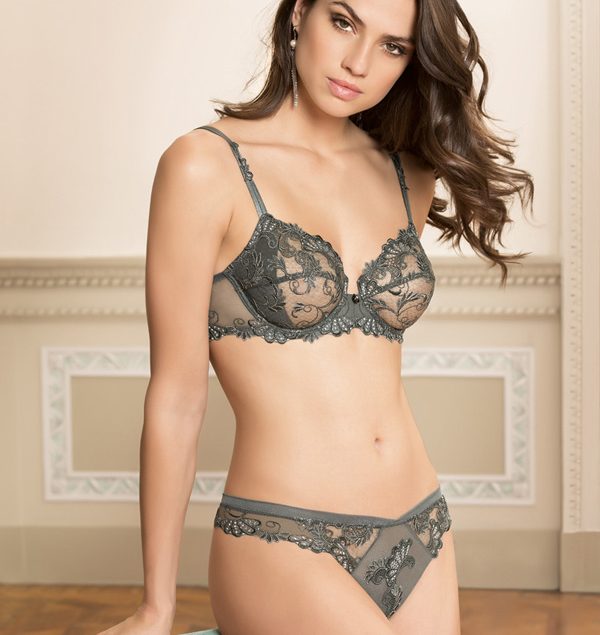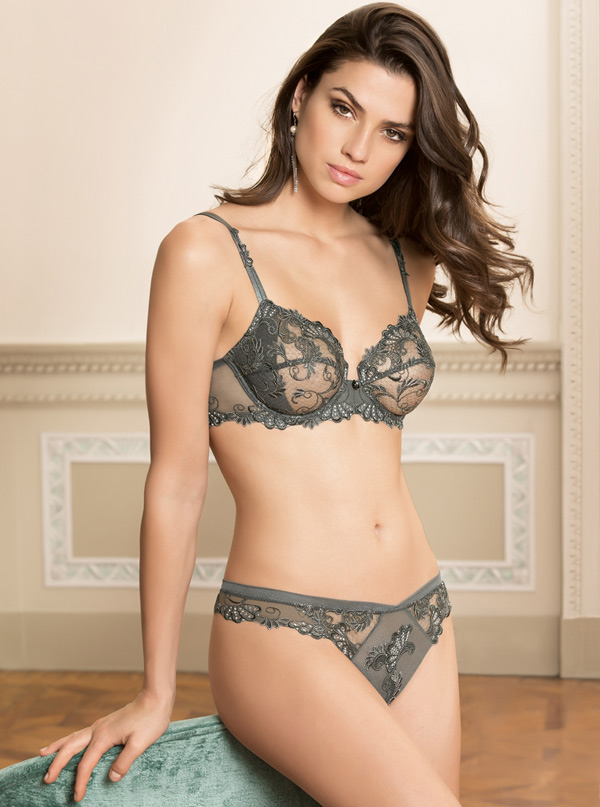 Inspired by Art Deco handicrafted creations, Lise Charmel's Dressing Floral is an ensemble of refined lingerie pieces for women looking for a chic and timeless style. The exclusive floral design motifs are implemented in Guipure style, which gives the contours a cut-out effect on a tattoo effect background.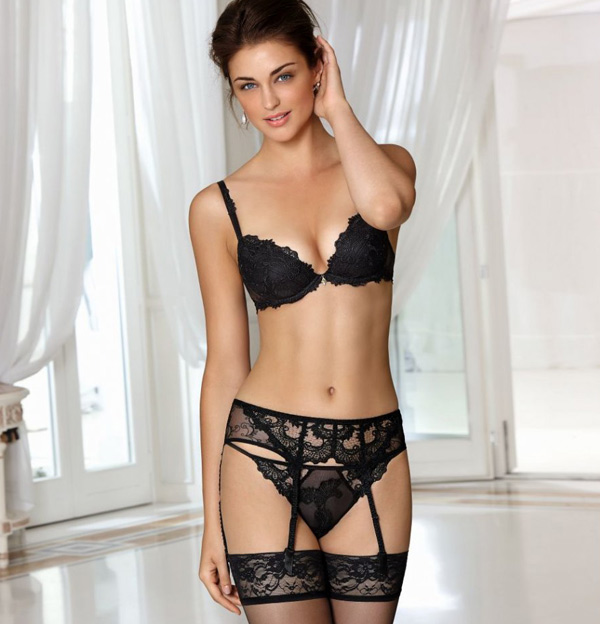 The collection includes 5 gorgeous bra shapes from Strapless to Full Cup and 6 panty styles, plus a seductive Suspender Belt. New this fall, gorgeous devoré silk Chemise is added to the group. Coordinated full-figure styles are available in the Eprise collection. Contemporary elegance for all women who adore guipure.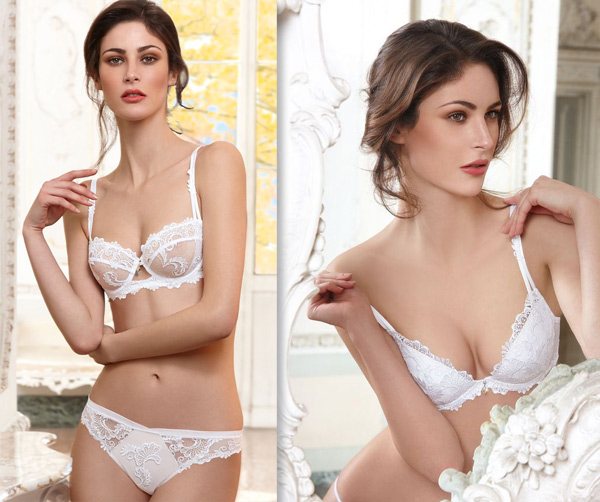 All styles of the best selling, Dressing Floral haute couture line are characterized by the richness of the guipure finishes and the finesse of the tattoo.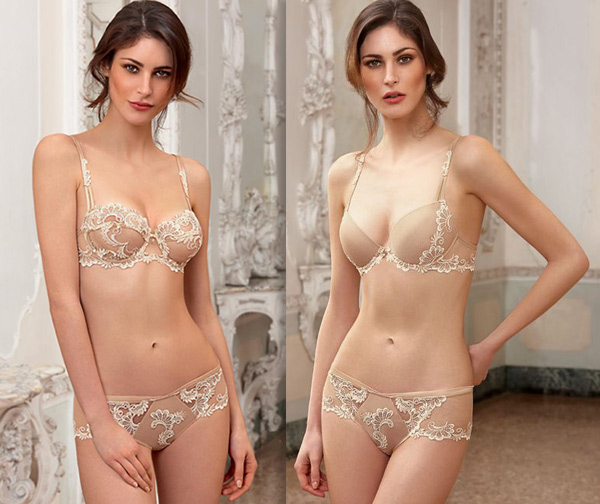 Dressing Floral colors include: Gris Céleste, summer white, dressing rose, amber nude and deep black… plus and Lise Charmel is enriching the line with a new, luminous ruby shade "Dressing Solaire". (See Ellen Lewis' recent piece on this exciting new color in the Dressing Floral range.)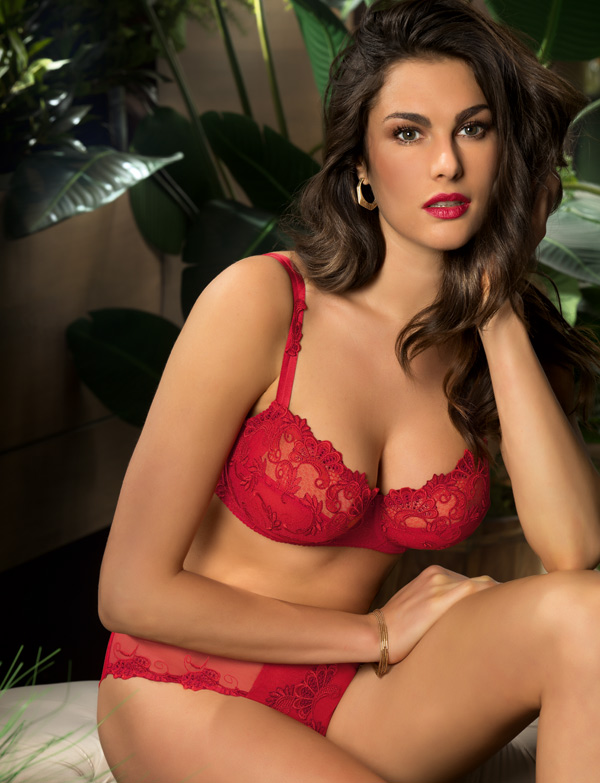 With the upcoming Fall 2018 addition of "Dressing  Solaire"  (red),  the  line  is  sure  to  be  spectacular  in  boutique  or  window  displays.  Elegant  combinations  are  possible  with  the  "Gris  Céleste"  color,  or the  black  lace  items  from  the  "Résille  Lotus" line  for  highly  seductive  sets.  This  timeless  guipure  universe  will  delight  highly demanding  women  with  impeccable taste.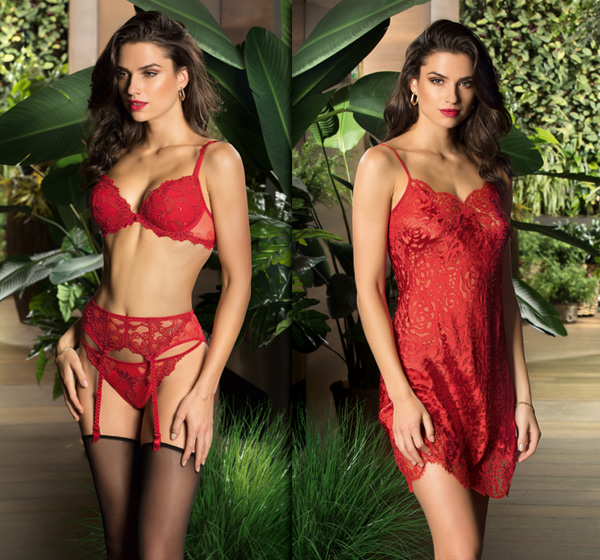 Lise Charmel was the first lingerie brand to design styles in this stunning material, still with its own exclusive motif.

Modern and elegant and so very French, this is a spectacularly beautiful collection!