Throwback 80's ~ Neon Swimwear Trending
By KATRINA EUGENIA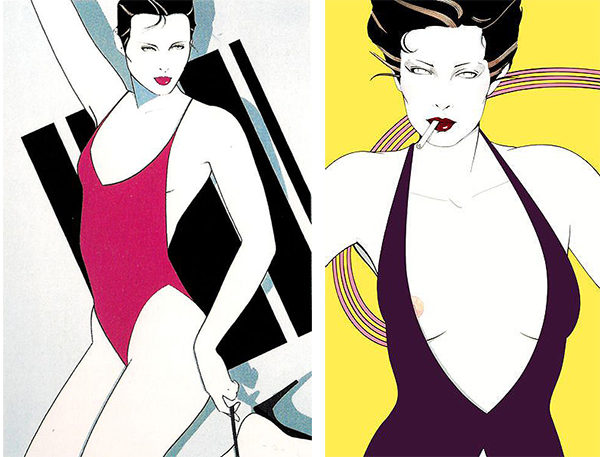 Patrick Nagel famously immortalized the 80's woman as powerful and provocative in his paintings. He created works of unapologetic, fierce women through bold expressions, forward fashion (however little) and punches of neon. I love the way I see his vision translating to swimwear this season. Brazilian bikinis and shield shades are flooding the gram in bright colors and the energy is through the roof! Without a doubt, it's going to be an exciting season for swimwear…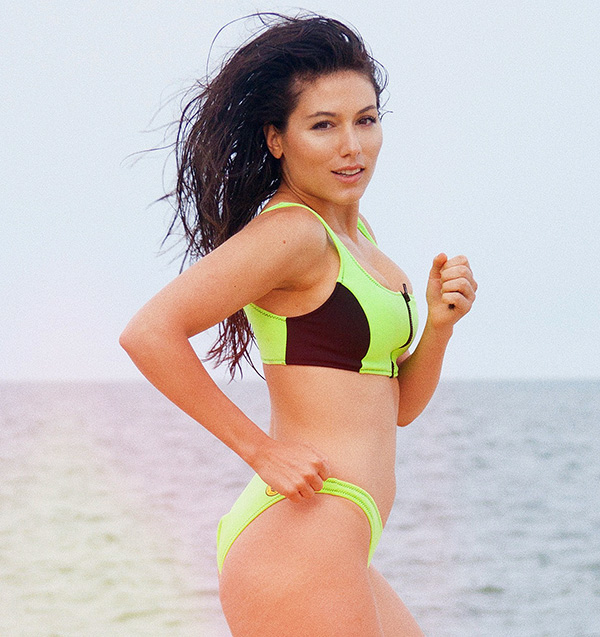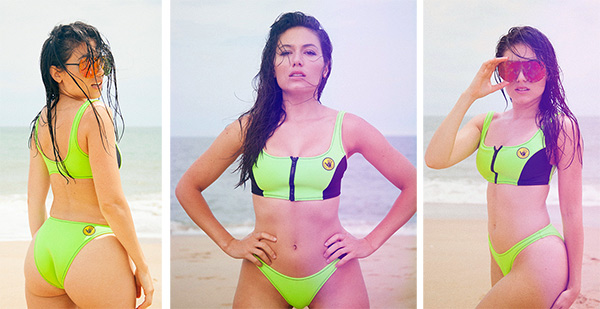 Summer 2018 has me feeling ultra-inspired to turn up the heat. The season's futuristic yet old school, sporty, neon trend has me ready to hit the ground running and I love the way it's translating to swimwear. I am wearing Body Glove's throwback collection, the epitome of the late 80's fitness fad. I mean, how epic is the front zipper?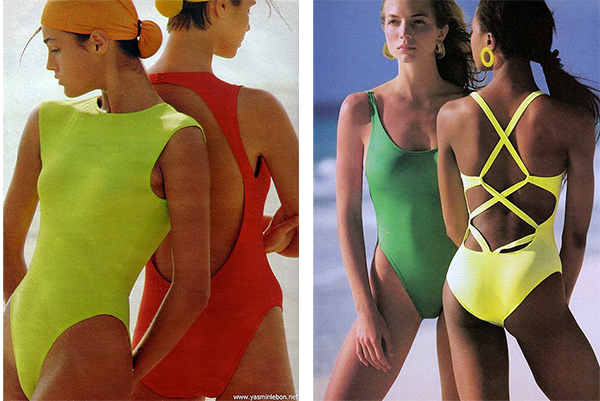 Simple standout comfort in hot colors ruled  the fashion pages of 1985 French Elle and the 1988 Vogue USA magazines.
I love all retro regalia. It proves that everything old is new again. My generation is all about savoring history and flavoring it with a new twist.
Katrina Eugenia is a painter from New Jersey living and working in NYC. She is also a photographer and writer specializing in beauty and boudoir. She shoots and writes for luxury brands including Christine Lingerie and Joanna Vargas Skincare. You can learn more about the artist by visiting her website Katrinaeugenia.com or listening to our interview with her on Audio Briefs