Cool, Smooth Curves ~ HookedUp Shapewear
By HOLLY JACKSON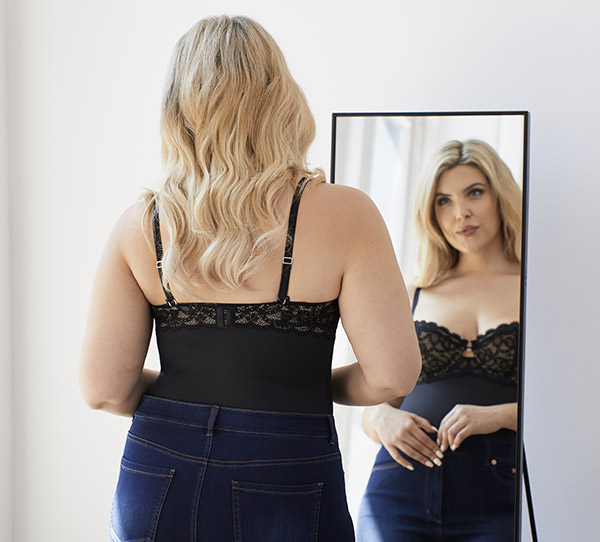 Shapewear is a huge part of the lingerie industry, but it's never something that I've really prioritized. Whenever I try it I have that Goldilocks experience: something is always rolling up or down awkwardly and I end up feeling like it's more trouble than it's worth. It certainly doesn't help that I live in a sub-tropical climate, which frequently means that you're wearing incredibly light fabrics and doing your best to avoid layering anything warm underneath them.
Ellen is a fan of HookedUp Shapewear and was the one who recommended I try it. HookedUp pieces have a built in system of hooks to let you attach your bra to your shapewear. What this means is that your shapewear gives you a totally smooth appearance and you don't have to rely on your cup size fitting into a shapewear company's bra sizes. I gave my HookedUp shapewear (size 1X) a test run in a bunch of different circumstances; from a relatively sedentary dinner out to an art gallery crawl out in the summer heat where I didn't sit down for four hours.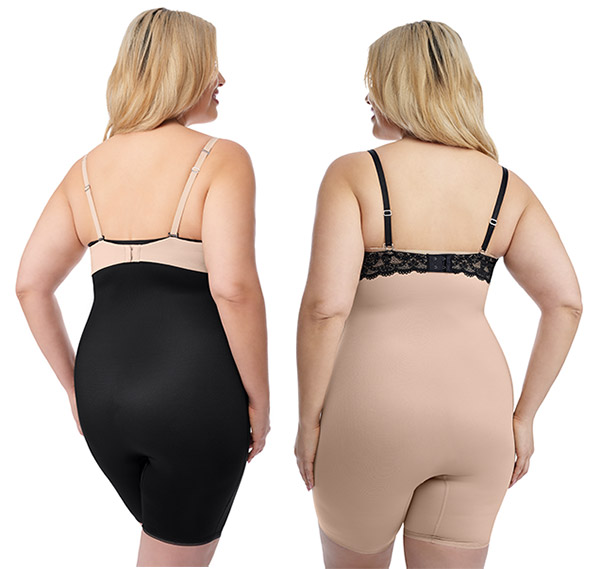 Shapewear is supposed to give you more confidence, but confidence is hard to come by if you're tugging at your shapewear the whole evening. HookedUp really does deliver on that front: once I had my high-waist shaper on, it didn't move. It also didn't feel like I had been stuffed into a sausage casing that was too small, which actually meant that I was comfortable while eating a three course dinner out. I also love that it doesn't show through fabrics, even extra-light ones. I wore a nylon dress from the 1940's to dinner and the shapewear disappeared under it, even though slips with lace sometimes show underneath it.
HookedUp Shapewear isn't extra firm shapewear, which actually was a benefit for me. It smoothes things out nicely, but it isn't going to take inches off your waist or create any dramatic effects. This means that it is actually comfortable to wear, as I found out during my art crawl. My dress sat better and looked smoother, but I didn't feel like anything was binding around me or strangling me. It stayed in place through two streetcar rides (standing both ways) and for hours of poking through art galleries and chatting with friends. The thigh shaper portion also functioned well to project my legs through all of the walking in the heat.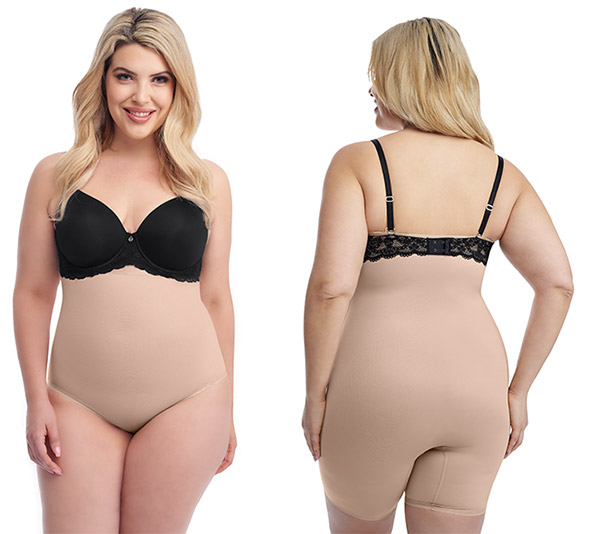 HookedUp is a great shapewear brand that is actually curve friendly, since you can wear your own bra with it. I don't know that I will become a dedicated shapewear wearer, but I'll definitely be wearing my Hooked Up pieces more often.