My Curvy Crush ~ Sugar Candy
By HOLLY  JACKSON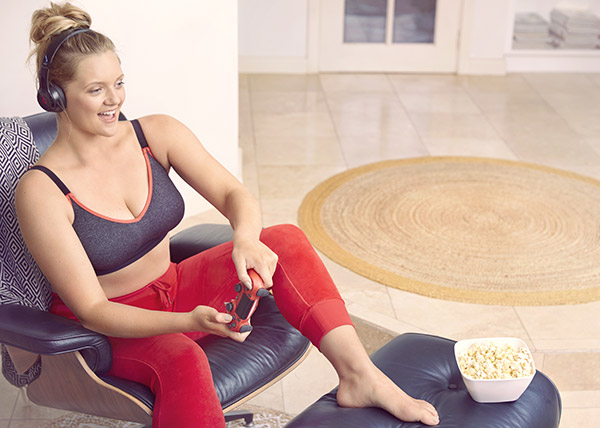 I've always been a skeptic when it comes to the bralette trend. Lots of bralettes have been developed over the years that were aimed at the full bust market, but few made good on their big marketing promises. Until last year, I was fairly sure that some people (like myself) were going to find themselves left out of the bralette trend completely – and I was okay with that. Then, Sugar Candy happened.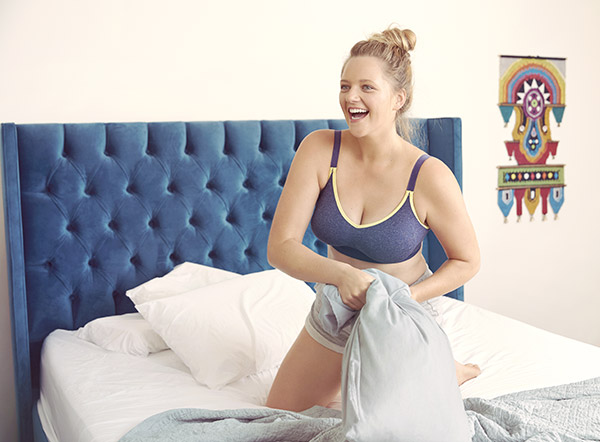 Ellen has written about the Sugar Candy Original wireless bra before – and I like them so much that I've bought two of them. My only complaint was on the style front, so I was thrilled when the brand recently debuted their new Sugar Candy Crush styles.  All of these leisure bras use smart fabric tech and an inner sling system to provide real lift in larger cup sizes, even without wires. This patent pending lounge bra fits women from an FF cup to an HH cup, along with band sizes 30 to 42. This covers a big slice of the full-bust and plus-size market that had few options previously, if any.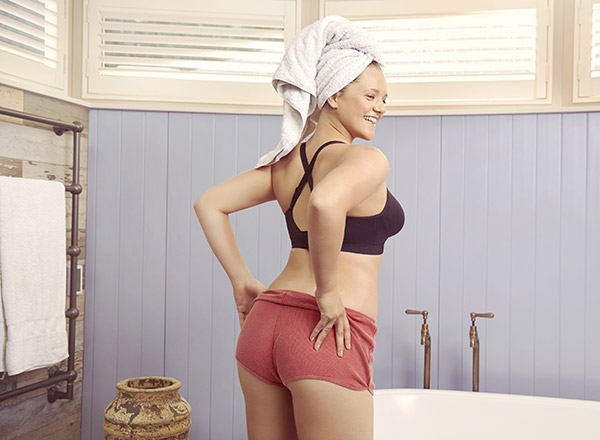 I've talked a lot about these bras on my Instagram and have put up a ton of pictures of how they look under clothing, so if you follow me then this may be a little repetitious. The short version is this: this is my favorite "bralette" on the market for full busts, period. I wear mine around the house and out of the house. Would I wear it out to a fancy dinner? Definitely not. Do I wear it to walk my dog or run errands? All the time. While this bra won't provide the lift and shaping power of a true underwire bra, it does provide a balcony bra shape and a reasonable amount of lift under a fitted top. The design also helps provide separation between your breasts, so you don't have that dreaded uni-boob look under your outfit.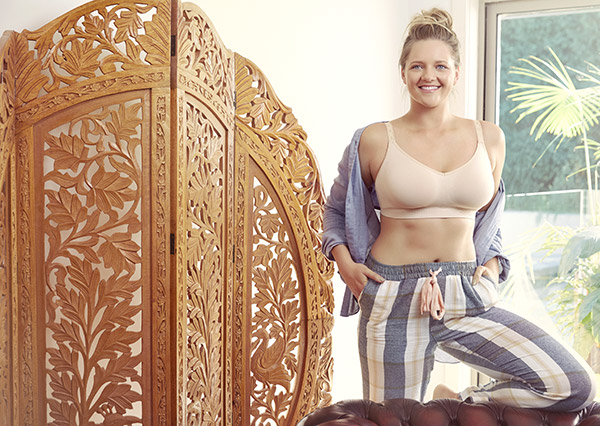 This bra is going to be a godsend for another often forgotten part of the lingerie market: people with chronic pain or skin sensitivities. Lots of people have conditions that make wearing underwire bras genuinely uncomfortable, even when they are properly fitted into them. The Sugar Candy bras provide a comfortable and non-droopy alternative that doesn't cause pain or other issues. I know several women in this category who live in unfashionable sports bras due to these issues: the Sugar Candy Crush is a much more aesthetically pleasing alternative with a more standard profile under clothing.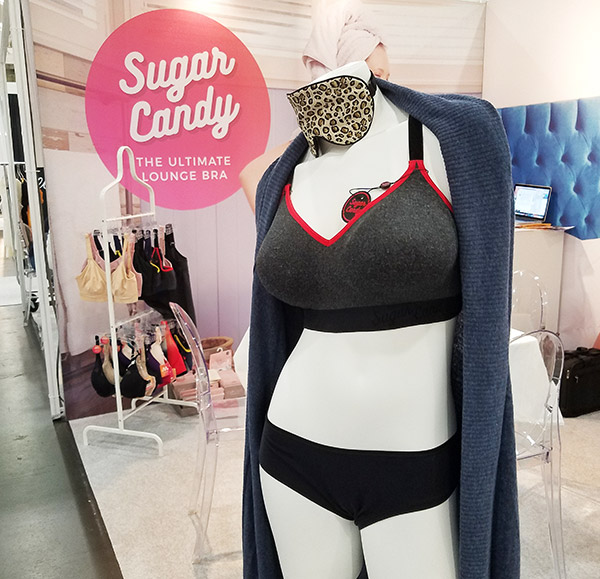 If you haven't tried this bra, you need to. It's already being stocked at powerhouses like Bravissimo and I suspect that it will become the go-to option at other boutiques and retailers: it's just that good.