The London Lowdown: Top Shows & Top Trends for SS19
By HELEN MASTERS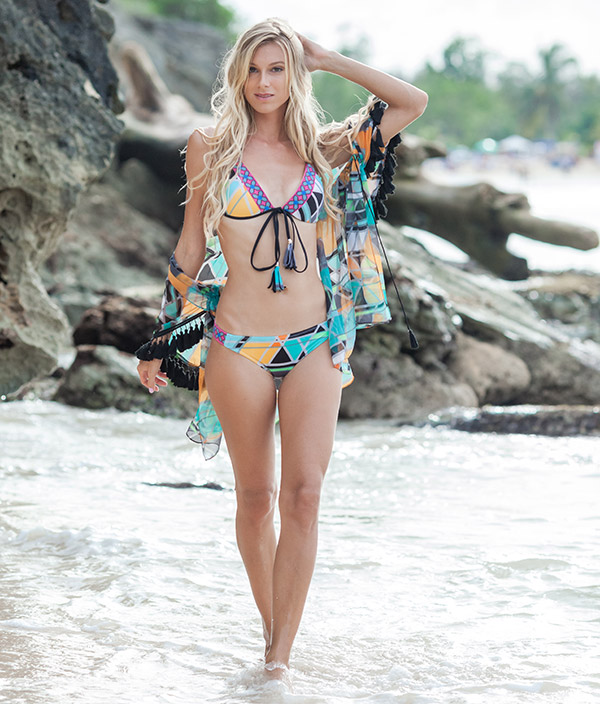 Kai Resortwear
London Swimwear Show
A riot of colour, a plethora of prints & a hot, sunny Sunday afternoon in Marylebone marked the start of the U.K. Show season with London Swimwear Show.
Clearly this show has gone from strength to strength over the last few years and now takes over a large part of the first floor of the elegant Radisson Blu hotel and after spending the day with the creme de la creme of the UK swimwear world,  I'm delighted to say that the London swimwear market is alive and kicking with both brands and retailers reporting strong sales, lots of new designers on the scene and a clear investment in technology, innovation, new designs & fabrics from the big-name labels as well as the newbies.
So, what are the hot swimwear looks that will hit the stores for SS19? Here's the rundown of top trends as seen in London- you heard it here first!
Sporty /athleisure– courtesy of hot new brands such as Brissus, Jag and Goldwater Wear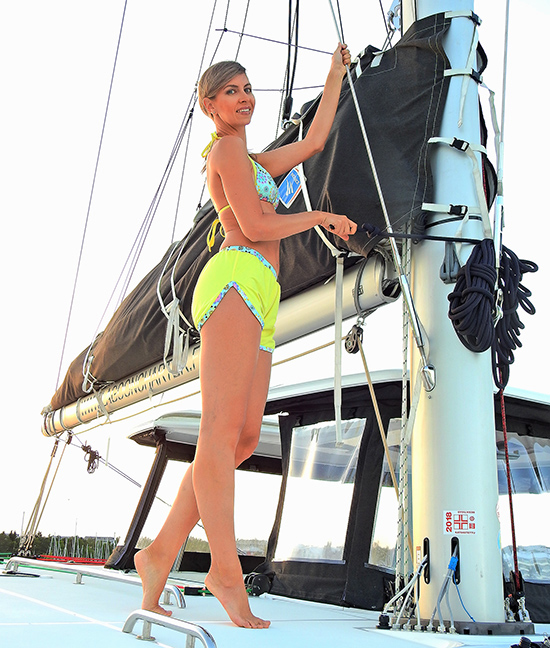 Brissus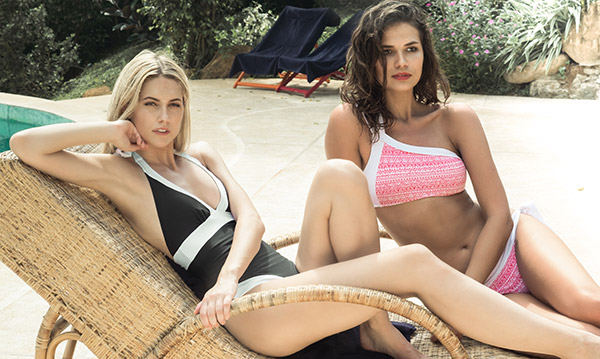 JAG London
Swimwear as outerwear– swimwear is no longer just for swimming or sunbathing, as demonstrated by virtually all the brands at LSS. Whether its ubercool leggings from Goldwater wear, or swimsuits that wouldn't look out of place worn with a pair of jeans for a night on the town from the likes of Gottex, swimwear is now a mainstream fashion item!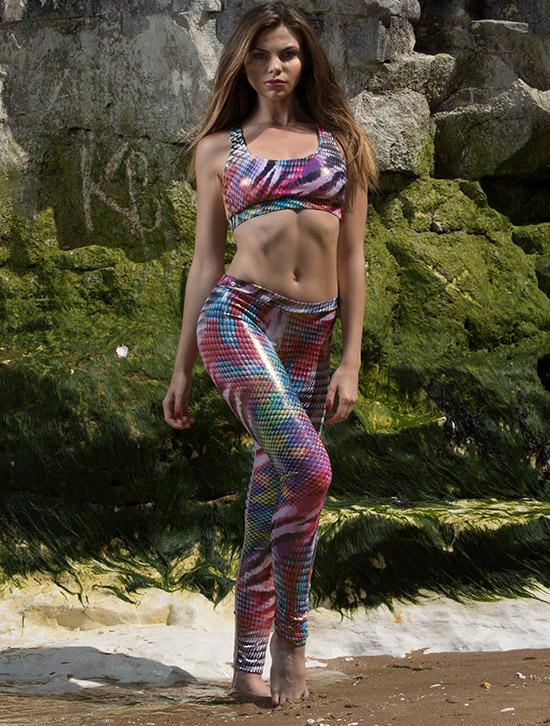 Goldwater Wear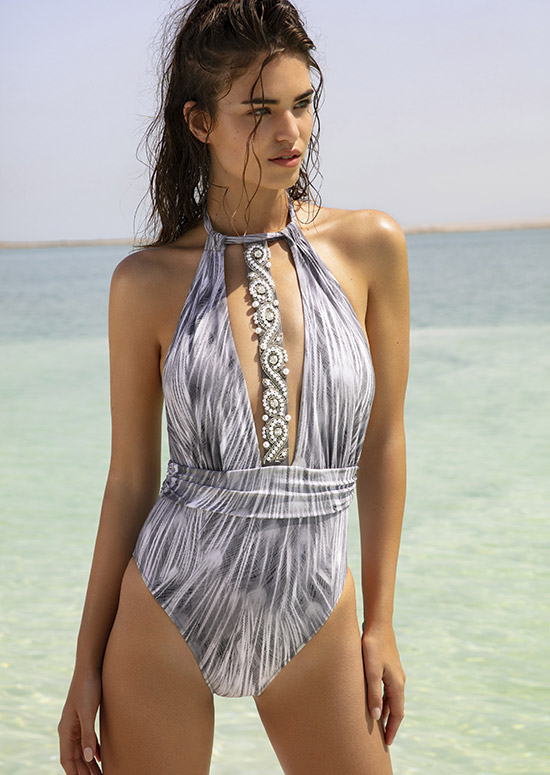 Gottex
Accessorise, accessorise, accessorise – it's no longer enough to wear a bikini or one piece and a sarong. For supreme style create an entire look – cue hat, sunglasses, sandals, bag…and more. Leading the way are brands like Echo and Pia Rossini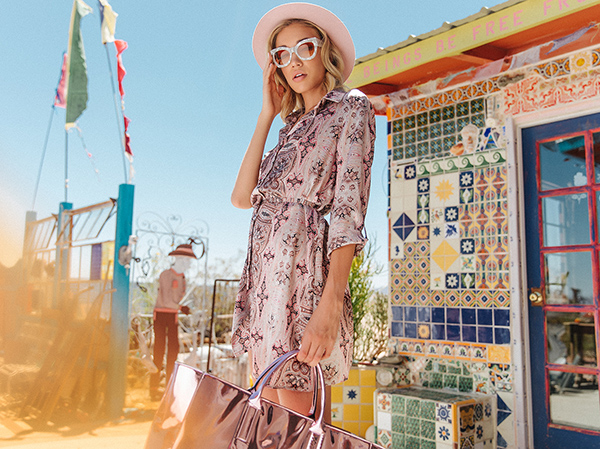 Pia Rossini
Fabric innovation – whether it's 'never-considered-for -swimwear' fabrics such as sumptuous velvet or lace (Sunseeker and She Loves Swim); Luxe looks (Gottex), lingerie-esque bikini tops (Nicole Olivier), gold foil and tan-through straps (Goldwater Wear), sustainable swimwear made from recycled plastic (Brissus , West 79), reversible pieces (Chantelle, Moontide) or even 5-styles in 1 (Curvy Kate), innovation in design and fabric reigns supreme and has allowed some truly stunning swimwear to be brought to market for SS19.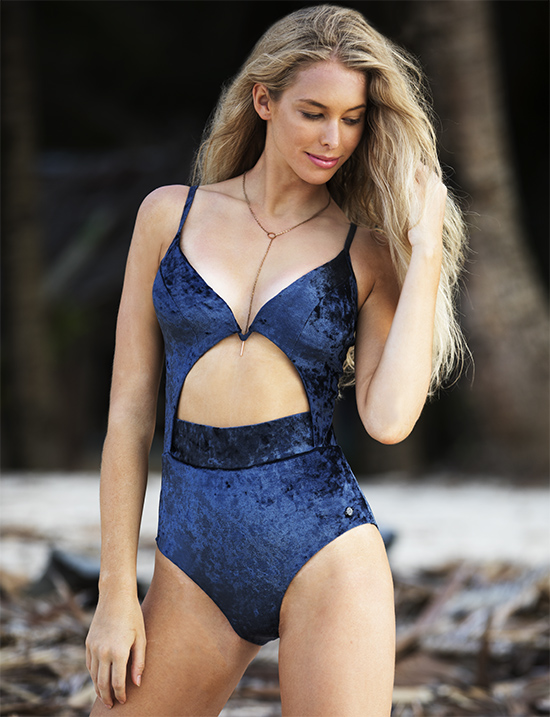 Sunseeker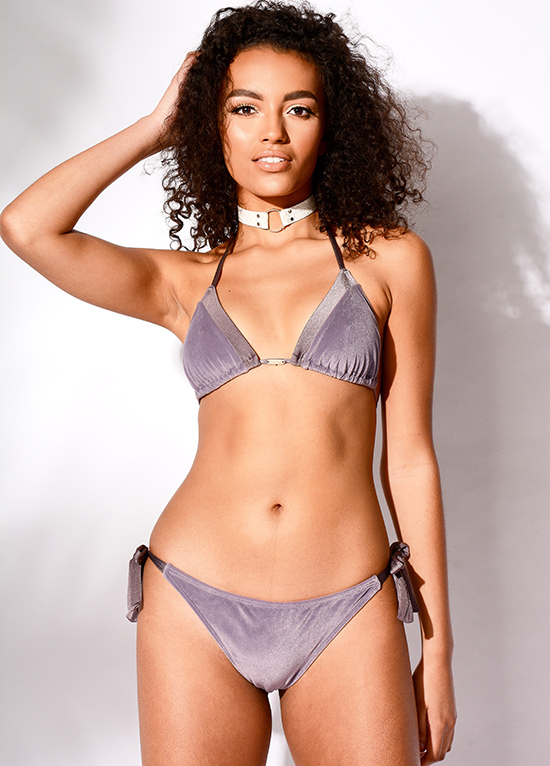 She Loves Swim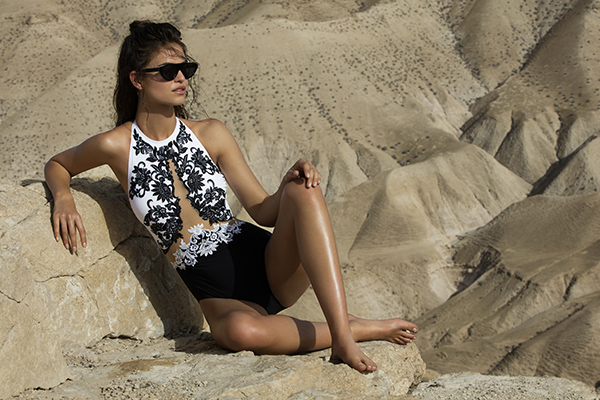 Gottex Luxe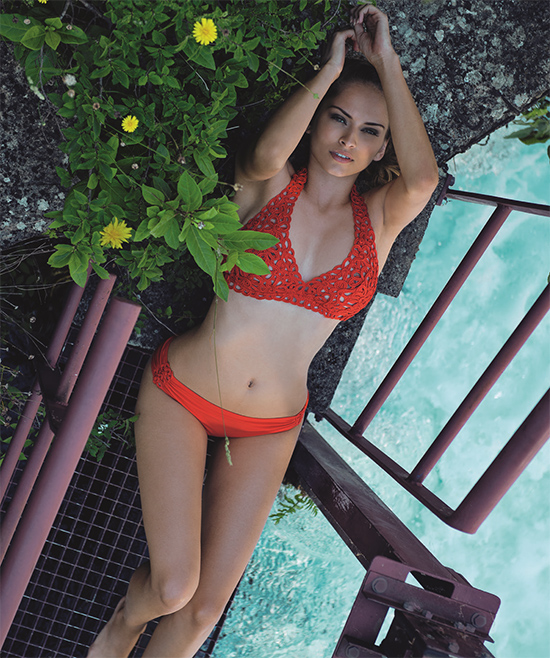 Nicole Olivier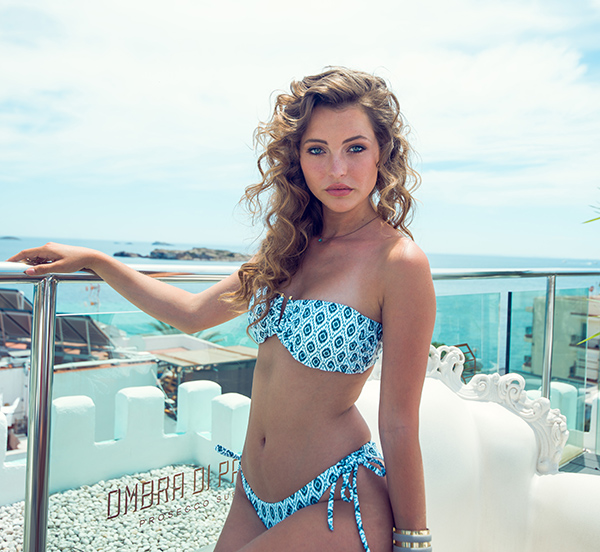 West 79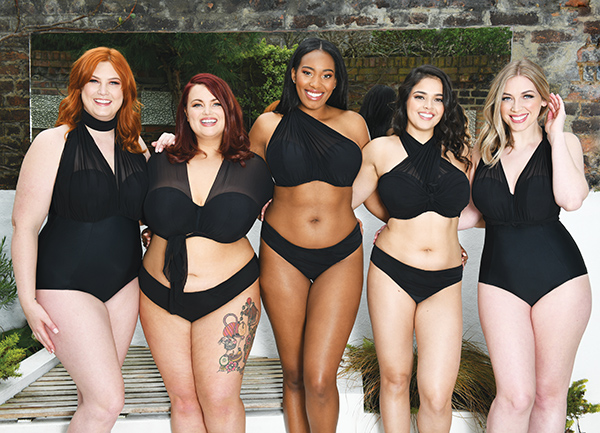 Curvy Kate
Flirty and feminine – if sporty isn't your thing then don't despair! With gorgeous girly looks (Guess) checks, frills, ruffles , polka dots…and lemons (Antigel, Agua Bendita, Kai Resortwear- it's the season to bring out your feminine side too!
Cool colours – colour is certainly the watchword for SS19 – but it doesn't have to be in your face – cue lots of Honey pot gold (Chantelle, Opera), grey (Moontide and West 49) and of course animal print – updated for SS19 courtesy of Gottex and Michael Kors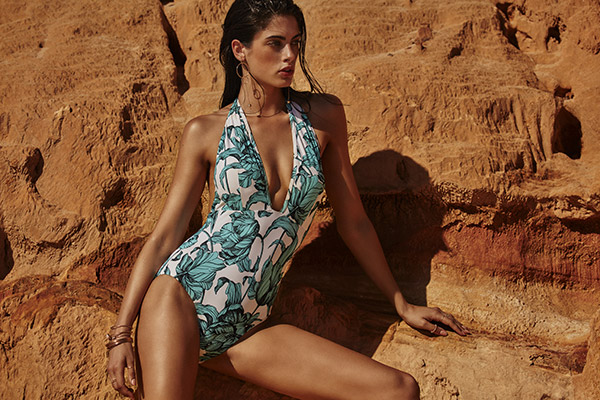 Moontide
Mum & Me – With gorgeous kids swimwear from Elizabeth Hurley Beach and Pate de Sable including styles to match Mum, it's never too early to indulge your little ones – start 'em young!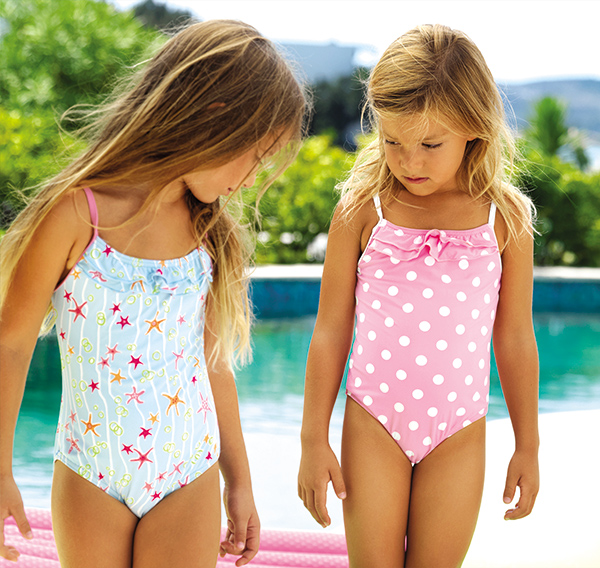 Elizabeth Hurley Beach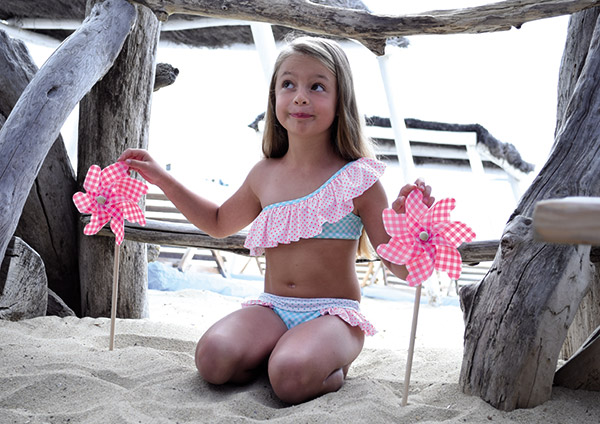 Pate de Sable
Dessous London
Hot on the heels of London Swimwear Show – and indeed just around the corner, in Blandford Street – came Dessous: the go to place for hip new lingerie and swimwear brands. With a curated collection of the most sought after indie brands combined with an Elvis entertainer to boot, this was the place to be!
The swimwear trends I observed at LSS were in evidence again at Dessous (I guess that's what makes it a trend!) as well as some hot lingerie looks: here's the lowdown from the Dessous design house:
Wear it the way you want- the merging of categories has never been more evident with brands showcasing swimwear as outerwear – aka beach a porter (JustMine), lingerie as outerwear -boudoir a porter? (Undress Code) and new brands with garments that span underwear/outerwear/beachwear and more (Danapisarra)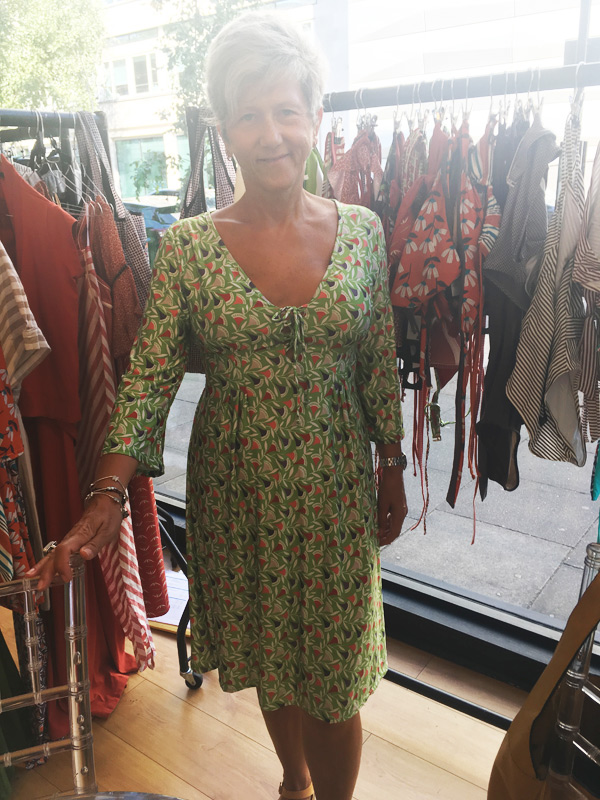 JustMine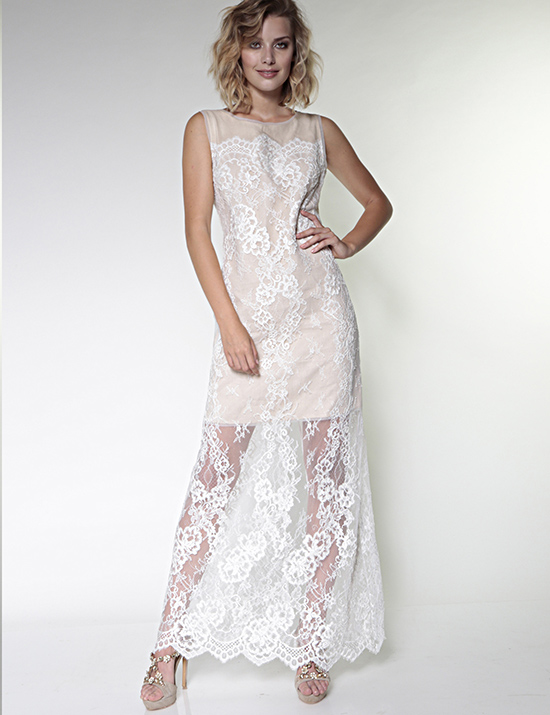 Danapisarra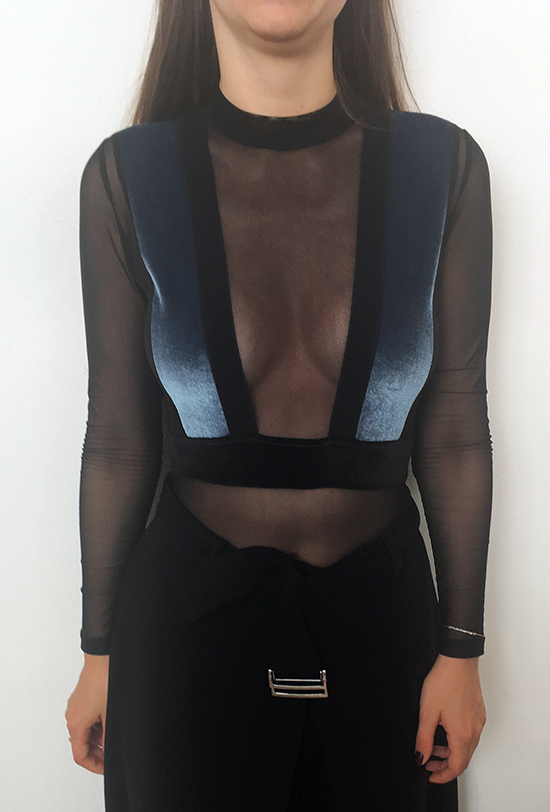 Undress Code
Colour and print – whether its scorching hot pink from With Love Lilly or reds & golds from Pure Chemistry, or sharp geometric prints from Undress Code and Just Mine – the colours are as hot as the weather this summer  – roll on another heatwave for SS19!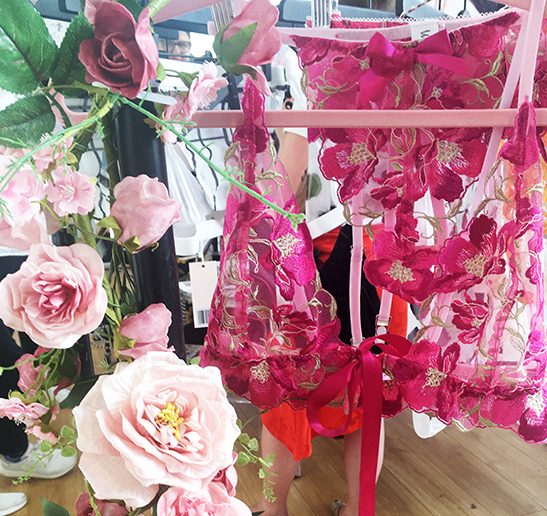 With Love Lilly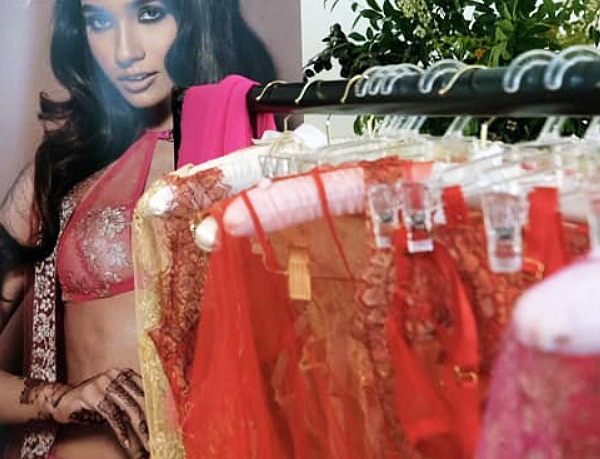 Pure Chemistry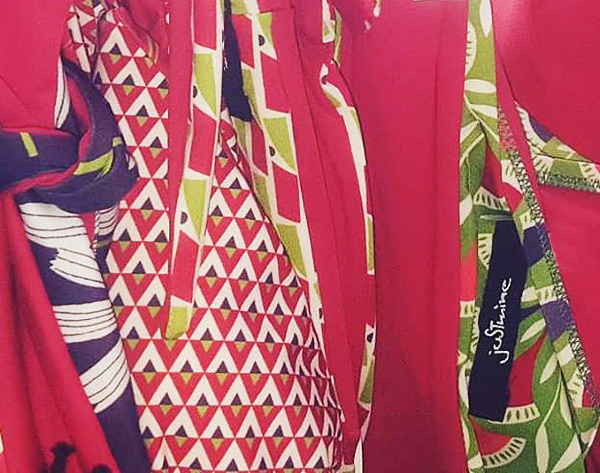 JustMine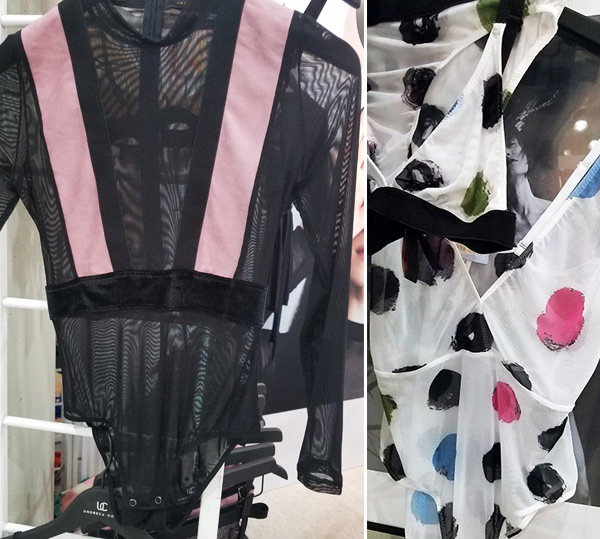 Undress Code
And finally, a good dollop of sex – sex continues to move mainstream in London with lots of examples of erotic wear and fetish wear that doubles up as outerwear (Tru Demurr), the launch of an inspired collaboration with Playboy as well as a diffusion line from Coco de Mer, erotic wear for all shapes and sizes (Dream Girl, Atelier Amour), and oodles of erotic inspired leather via Something Wicked, as well as vegan leather (Bijoux Indiscrets, Tru Demurr)for the more ethical amongst us plus the ultimate edible love cosmetics (Bijoux Indiscrets.)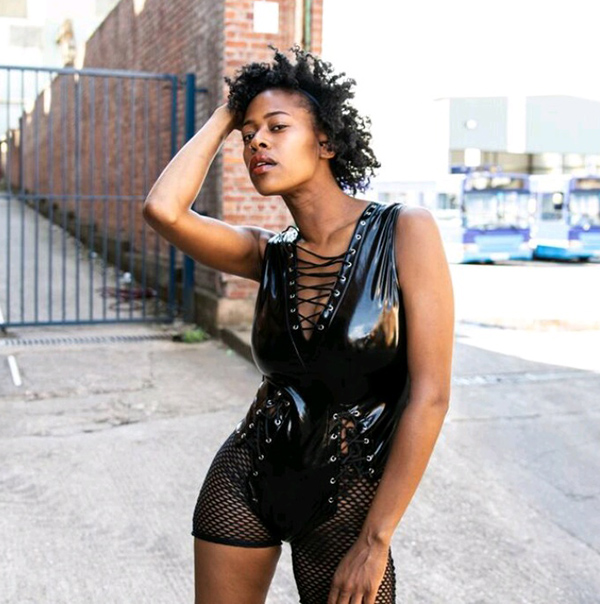 Tru Demurr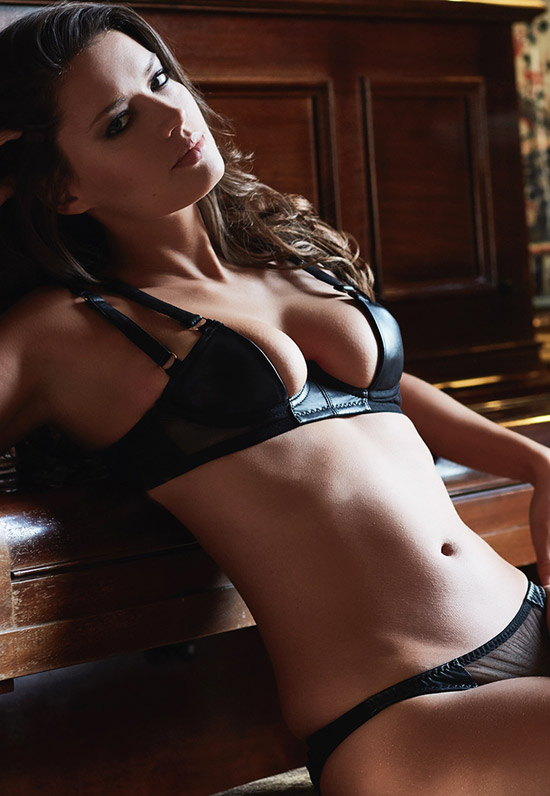 Something Wicked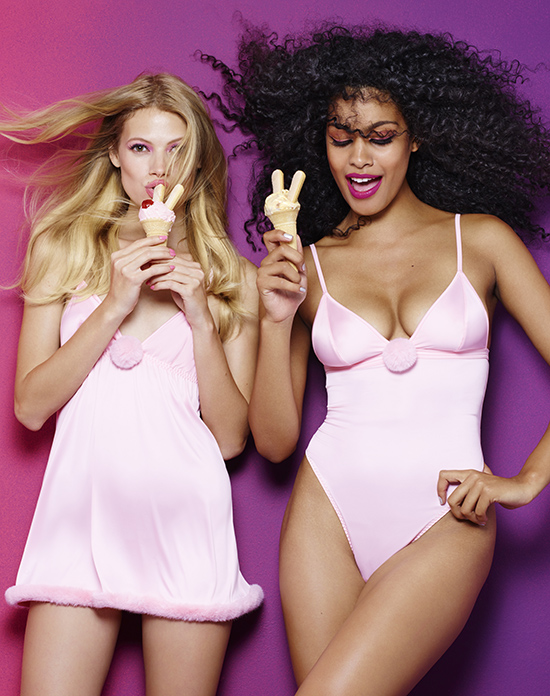 Coco de Mer for Playboy
INDX
The season ended on a high at INDX. Rapidly becoming the mainstay of the UK shows, and the primary venue for the big-name brands, INDX proves bigger and better each season (and gives free ice cream – perfect for the hottest summer the UK has known in decades!)
With strong representation from big name brands such as Empreinte, Lise Charmel, Wacoal and Charnos, mixed with edgy newcomers like Gold Water Wear and West 79 plus long-established brands that continue to delight or reinvent themselves such as Pleasure State, Mey and Ralph Lauren, INDX was a serious buying-fest. Time to get down to business and write those orders….
The stars of the show in my opinion?

Ralph Lauren swimwear – great, commercial swimwear in classic colours and designs for the more traditional amongst us or polo-emblazoned pieces for the logo lovers. Watch this space – this one will be hot!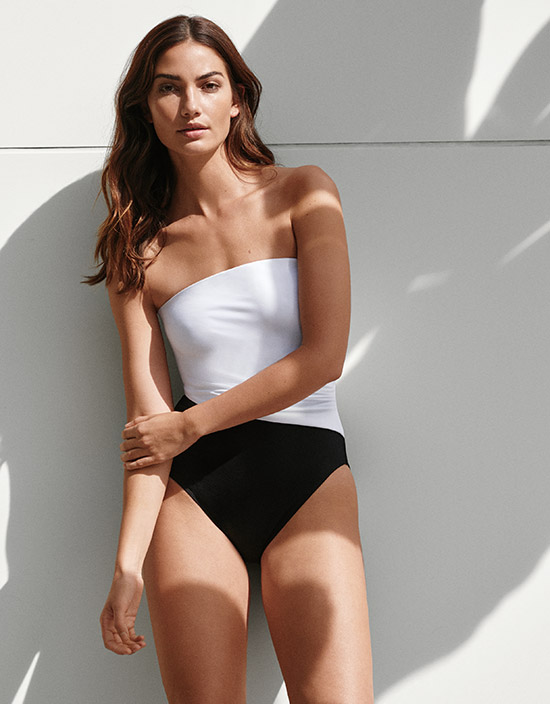 Ralph Lauren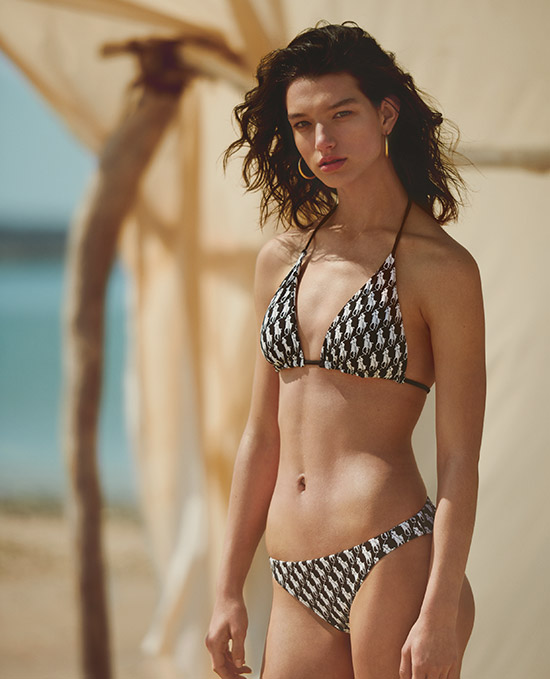 Ralph Lauren
Mey– long established but still lesser known in the UK, this German brand sports lingerie, swimwear and more for men and women and is in my view a hidden gem about to get bigger. I was lucky enough to try the Mey Joan bra – superb fit , gorgeous pale pink 'daisy' colour (a pretty alternative to skin tone for me) & super smooth – get in there!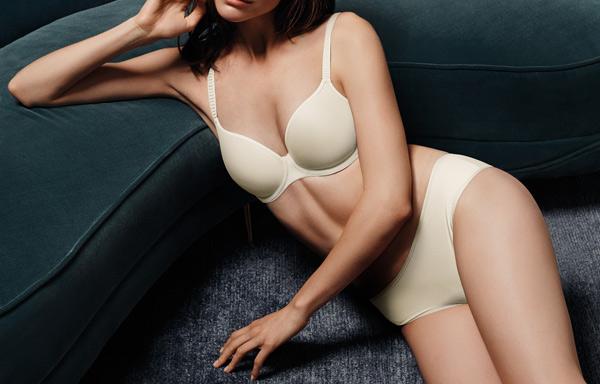 Mey Joan Bra in Champagne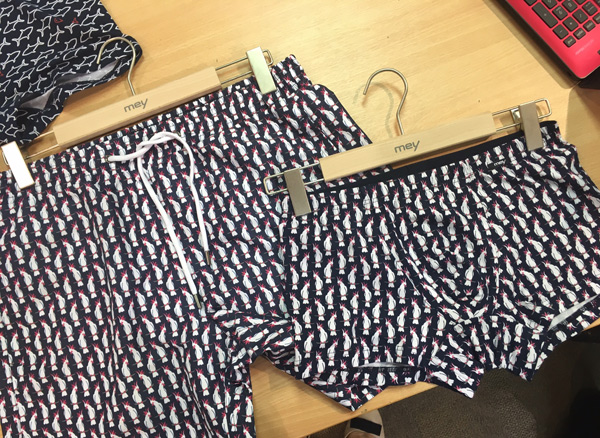 MEY Underwear for Men & Women
Charnos and Pleasure State– it's always great to see the established brands bring out new seasonal interpretations of their best -loved classics: cue Charnos's incredible ink and rose gold hue and Pleasure State's gorgeous take on Myfit in blue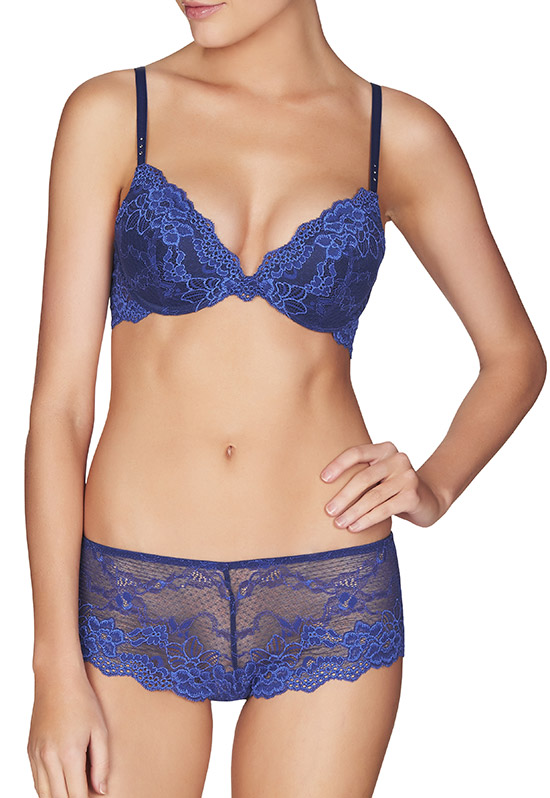 Pleasure State
Nicola Jane and Amoena – 'Specialist' brands boasting styles that everyone will want to wear, especially thanks to the Melissa Odabash name check at Amoena!
So, there you have it – three different shows but each with some seriously hot lingerie and swimwear.
And while I'm exhausted after my London Show marathon, I'm also excited to reveal my post show predictions for what will be hot in SS19:
---
HELEN'S 'HOT LIST'

---
What I predict will be HOT TRENDS in SS19:
My top 3 SWIM trends: 1. Sporty chic  2. Beach a porter  3. Flirty, feminine luxe
My top 3 LINGERIE trends:  1. Athleisure  2. Boudoir a porter  3. Sex in the mainstream
My top 3 BRANDS to Watch:  1. Mey  2. Ralph Lauren Swimwear  3. Undress Code
My top 3 Trusted Favourites:  1. Gottex  2. Coco de Mer  3. Nicole Olivier
---
Hot UK Lingerie Brand:
STUDIO PIA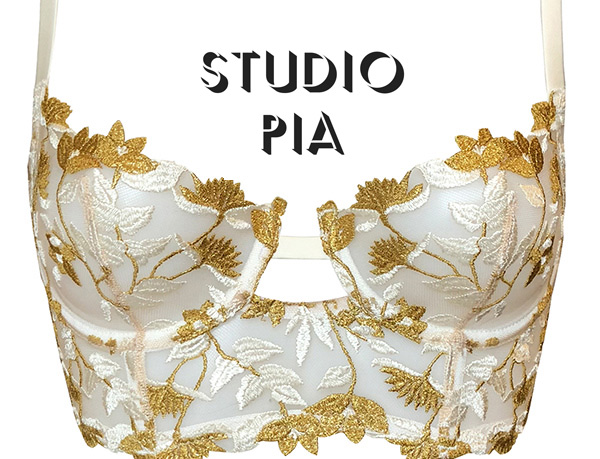 Today's savvy shoppers are increasingly looking for ethically sourced lingerie and swimwear and the SS19 shows unveiled lots of new brands who are proud of their ethical status. A favourite of mine is Studio Pia – known amongst those in the know as providing the utmost luxury, they have just launched a capsule collection of Luxury Lingerie for the Ethically Conscious Bride. Pia says her aim is to 'challenge preconceptions about ethical fashion aesthetics, and provide my customer with timeless luxury' and boy does she deliver – take a look! https://www.studiopia.co.uk/
HOT UK Lingerie Retailer: BRAVISSIMO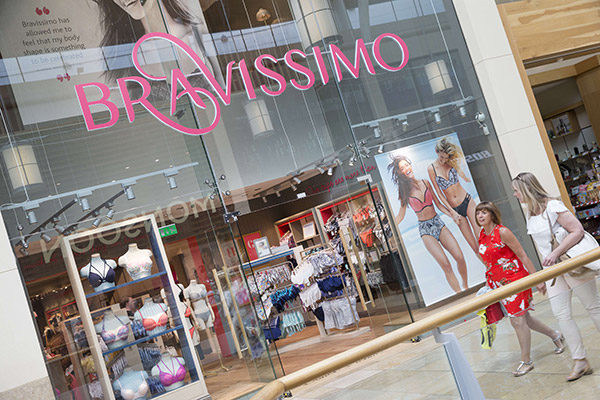 Bravissimo's aim is to inspire big-boobed women to feel amazing. With 29 shops including 4 in London, it's an all round emporium for curvy girls and a great place to pop in for lingerie, clothing and swimwear  and a really uplifting experience – in more ways than one! They tell me, 'We believe that big boobs are great, and we want to give our Bravissimo girls as much choice as someone who wears a 34B!' As a 32g wearer right now, I say – good on them!' Check them out for lingerie, swimwear and clothing for bigger boobs. https://www.bravissimo.com/