Celebrate Your Curves With Hanky Panky
By HOLLY JACKSON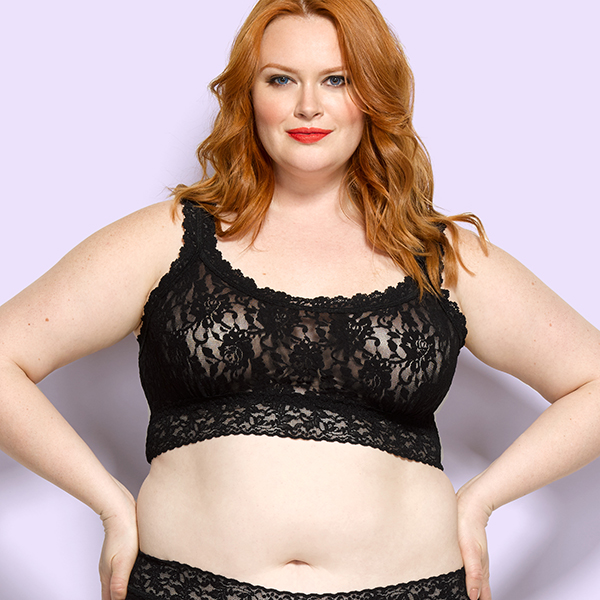 I'm not sure if it's because I'm turning 33 soon or because living in a historic house with no closets has changed me, but I've found myself thinking a lot about how to create a simple and classic wardrobe lately. I recently did a huge clothing clear out, with a built in reward of replacing some items at the end of it. Instead of going for crazy prints and patterns like I would have several years ago, I found myself drawn to simple and chic pieces that would all work well together – essentially the beginnings of a French inspired capsule wardrobe. Ironically, putting together a classic and high quality wardrobe while being plus sized actually felt like more work than putting together a colorful and quirky one!
I was in the middle of my epic downsizing when a beautiful package from Hanky Panky showed up. It contained several items that fit perfectly into my classic and chic desires, all perfectly designed for plus sizes. I haven't tried a Hanky Panky thong since I moved into plus sizes and I'm now honestly sort of ashamed that it took me this long. I got to try three plus size pieces: the Original Thong, the Retro Thong and the Signature Lace Lined Bralette.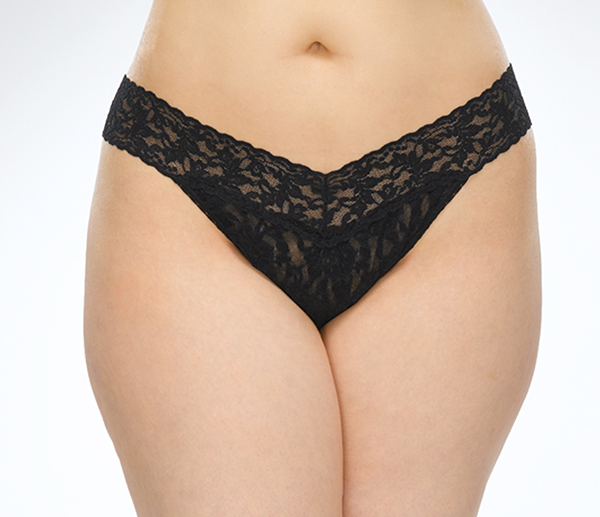 Having tried both Hanky Panky's plus size and core size line, it's notable that the plus size pieces are not just sized up from the smaller designs. Serious thought has gone into making these pieces work for curvier bodies and into avoiding the usual plus size underwear pitfalls. The high waisted Retro Thong stays perfectly flat against curvy stomachs and never rolls down or climbs up. The Original Thong miraculously manages to settle nicely on curvy hips, without digging in or falling down.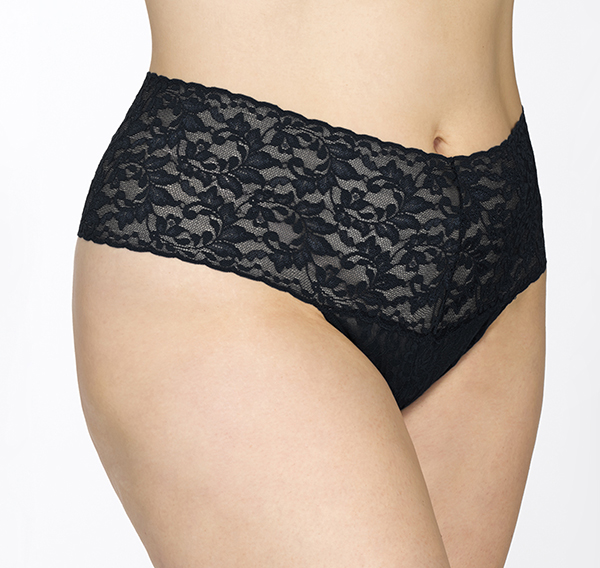 The Signature Lace Lined Bralette is a multipurpose piece that makes a great basic. I am curvy enough that it doesn't work well outside the house, but it made a great bralette to sleep and lounge in. I also tried it over a beige bra for extra coverage under a plunging neckline and it was perfect: just sheer enough and interesting enough to add visual interest while covering lots of cleavage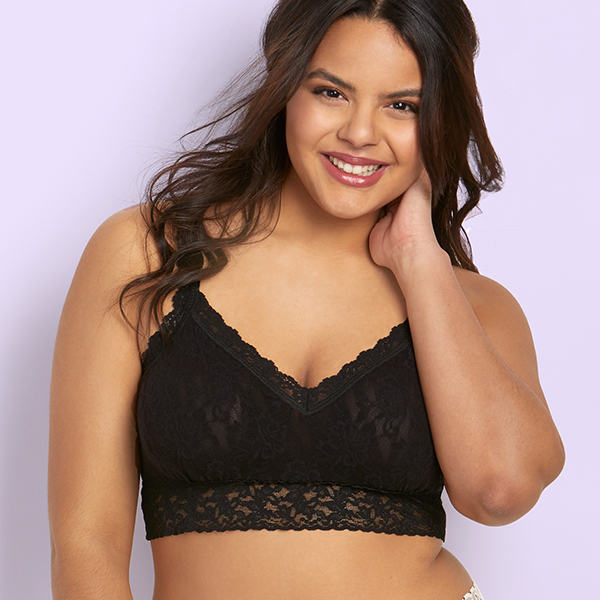 As always, the real highlight of these pieces is the amazing stretch lace that Hanky Panky uses. Classics become classics for a reason: at this point, it's hard to imagine giving anyone except Hanky Panky credit for the enduring popularity of the stretch lace thong. The lace is soft, but has enough stretch to hold it's shape without digging into your skin. Sizing is flexible, so a plus size thong will fit anyone from a 44 inch hip to a 57" hip.
I may not have found my perfect little black dress yet, but I definitely know what I will be wearing under it when I do.