Cozy Comfort ~ BodyBliss Warm Wear Collection by Montelle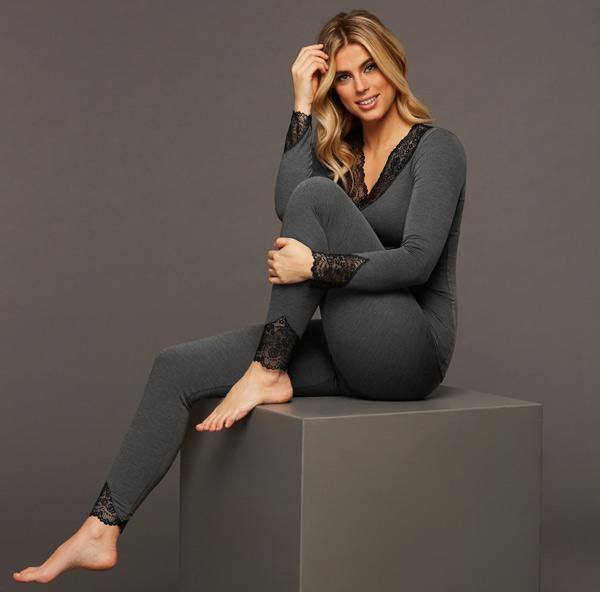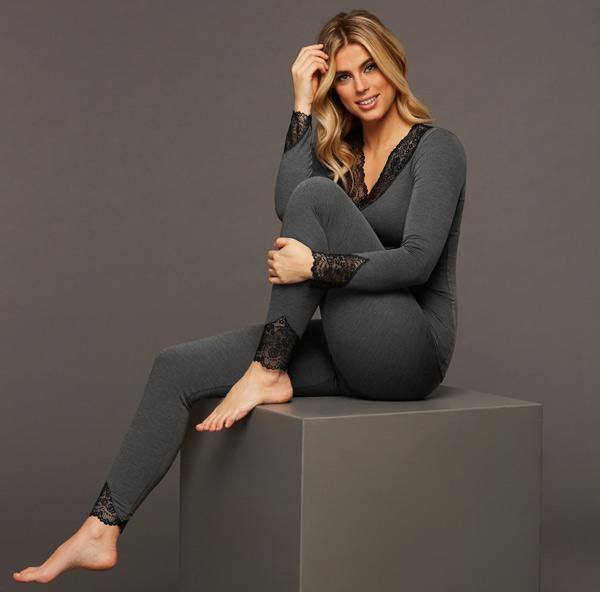 When the days get shorter and the temperature drops all you want, is to be is warm and cozy right? Maybe it's snuggling up under a comfy throw with a purring cat in your lap while laying next to a roaring fire. An even better solution is to slip on a super-soft garment that will retain your body heat while keeping you nice and dry. The BodyBliss Warm Wear Collection from Montelle meets these needs by offering versatile pieces that can be worn underneath your clothes as layering pieces or for cozy lounging. Made from MicroModal® yarn, the softest fibers on the market and from dralon acrylic yarn, an easy alternative to wool.
These machine washable, ultra soft pieces are so versatile! Perfect for layering, sleeping in and so stylish you'll want to wear everywhere. The BodyBliss Warm Wear Collection is made with eco-friendly  from sustainably forested, naturally rejuvenating beech trees. One of the best anti-pilling and anti-shrinkage fabrics on the market for a look that stays long after you wash it.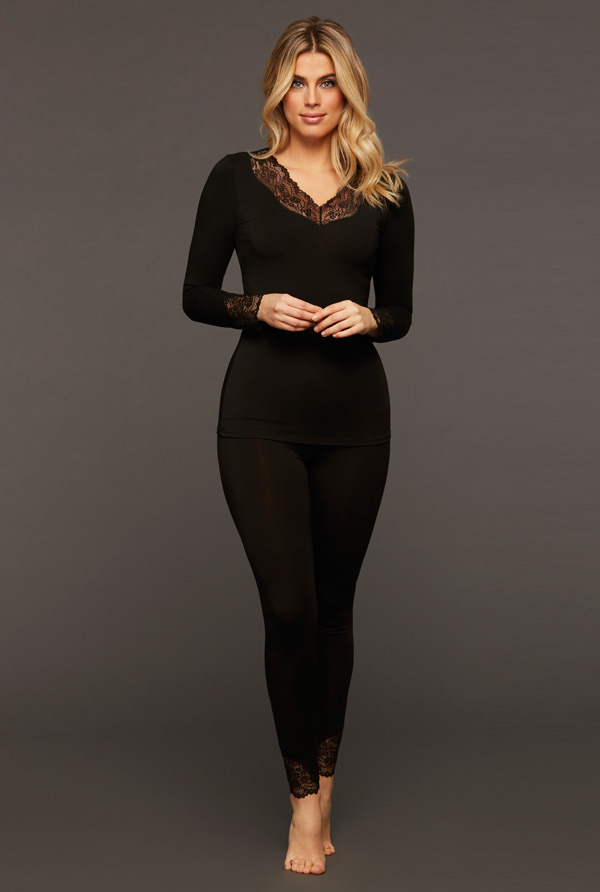 Long Sleeve V-Neck Top has a pretty lace neckline and lace accents at the cuffs, this close fitting top is a natural pick to layer for style or warmth, or wear all on its own.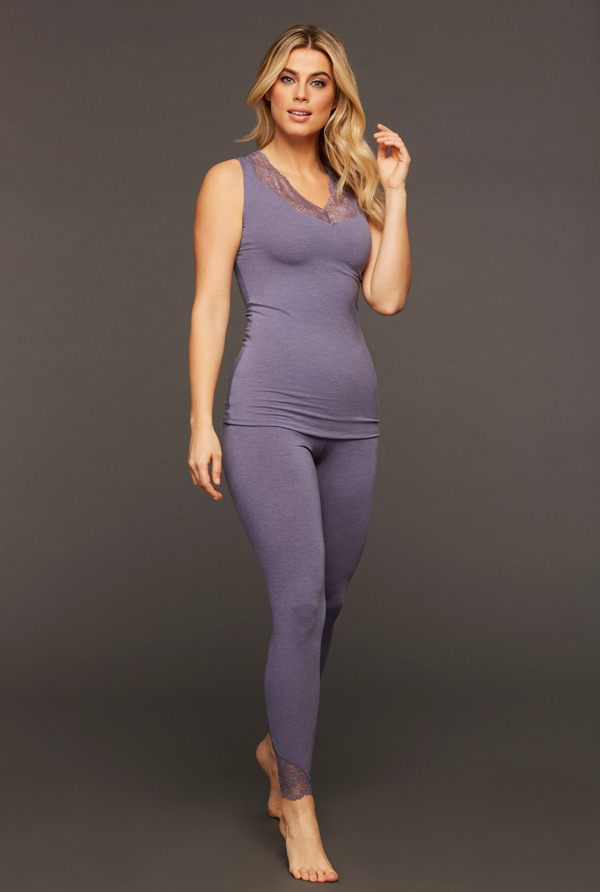 The V-Neck Tank Top is warm, soft and pretty, with a feminine touch of lace along the V-neckline. Look for this cami when you want a sleeveless top for layering, lounging or to sleep in. This close-fitting tank will keep you cozy and dry and is made with ultra-soft, eco-friendly Lenzing MicroModal® fibers.
Pair either with the Body Bliss Legging that features pretty lace trim along the bottom, this ultra soft chill pant is made with eco-friendly Lenzing MicroModal® fibers, so you'll feel as good as you look. All are available in Black, Charcoal Mix and Denim Mix. Sizes S-XXL.