Harlow & Fox ~ Curvy Luxury
By HOLLY JACKSON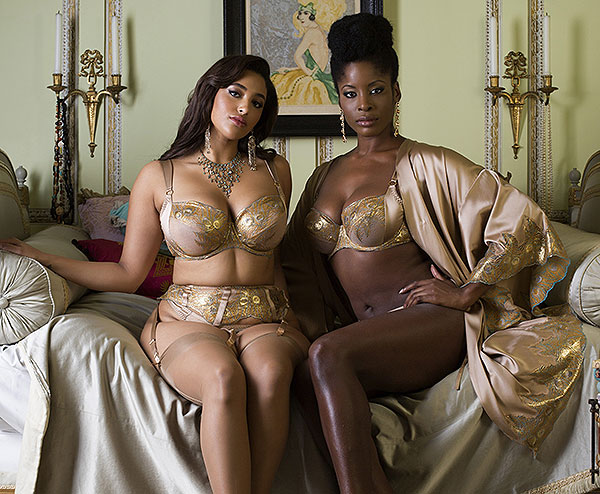 The world of luxury curvy lingerie is small. Not just small, but nearly infinitesimally so. While budget and mid-tier lingerie brands are expanding curvy and plus-lines as fast as they can, almost no one has chosen to take on the luxury couture market. It's still an unproven market, although one that seems to have lots of community support. But will curvy women really pay for luxury lingerie? Harlow & Fox has gambled on that idea and won.
Harlow & Fox was one of the earliest brands to experiment with couture lingerie in curvy sizes and they are still going strong. Their pieces show no compromise: the materials are of the highest quality and the designs refuse to be watered down. Harlow & Fox's commitment to vintage glamour comes through loud and clear, from their gorgeous embroidered slips to a hand beaded gold glass robe that would be at home in The Great Gatsby.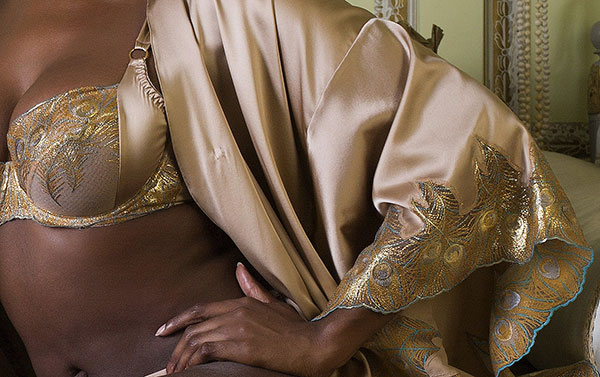 One might think that the pressures of being one of a handful of couture brands in a newer market segment might make one more serious, but Harlow & Fox never seems to lose their sense of fun or of the experimental. A recent collection release included a decadent tulle piece that worked as an evening cape or as a tutu, while the Juliette Hazel collection combines beige silk with an unexpected gold and turquoise peacock feather detail.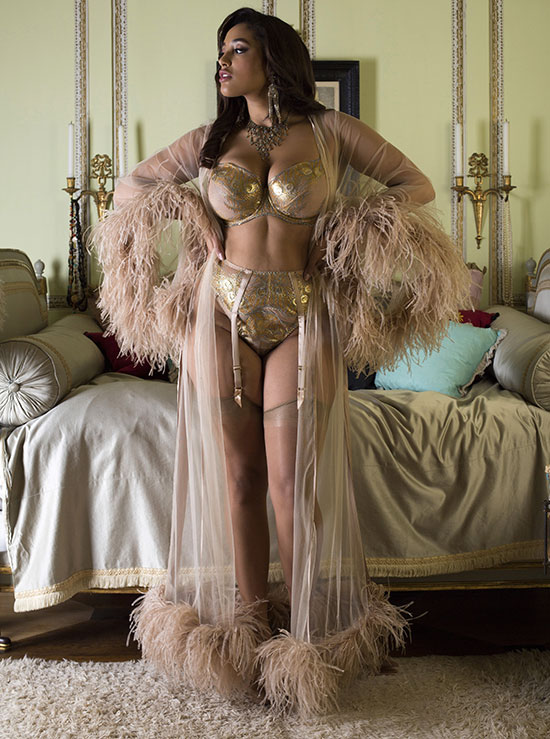 The most remarkable part of the latest collection release is that the Juliette Hazel collection is a repeat of a previous collection in a new colorway. The fact that Harlow & Fox exists at all is amazing, but that they have survived and thrived long enough to consider re-releasing collections in new colors  over multiple seasons is truly remarkable. While I hope that Harlow & Fox has encouraged other brands to step into this space, I don't think I'd want to see it without their commitment to quality and innovative design either — they've become a classic brand over their short existence, and the classics never go out of style.