THE NIGHT IS YOURS. Simone Perele Wows with Its New Limited Edition Fashion Collection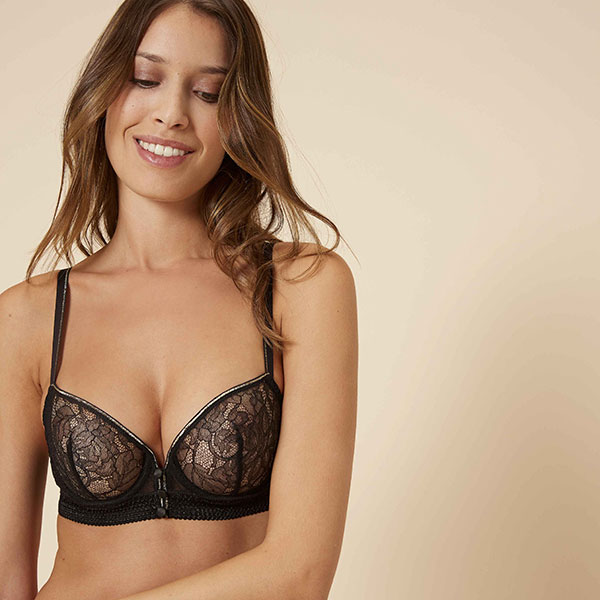 Simone Perele's new limited edition Spring-Summer fashion collection, Afterwork, may just be the definition of soiree-ready lingerie. Stunning lace, gold threading, chic details and on-trend silhouettes capture the very essence of going out style. But don't be fooled by its name—the perfect fit and comfort will make you want to wear these sets for daytime too.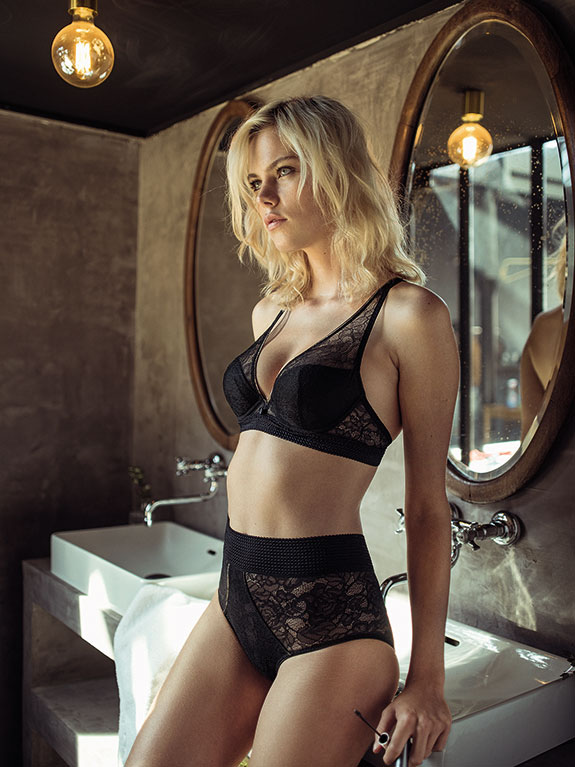 Afterwork Triangle Contour Bra and Hi-Waist Brief
Gorgeous, sexy, chic, comfortable, why choose one? This stretch lace bralette, with its long line shape, delicate triangle cups, gold accents and sleek racerback is sexy in that effortless-French-cool kind of way. Paired, with the High Waist Brief, it exudes a superbly retro-chic look.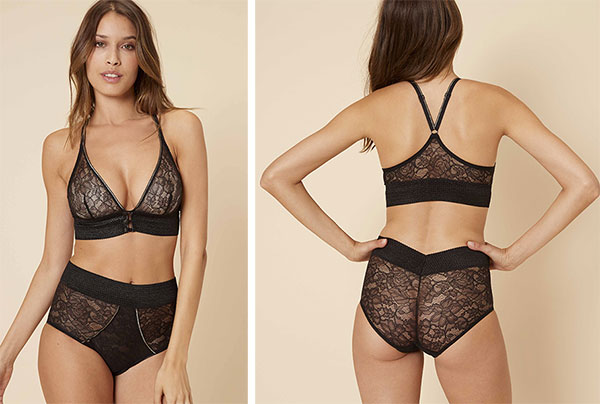 Afterwork Bralette and Hi-Waist Brief
The exquisite Afterwork Sheer Plunge is a piece of design decadence. Stunning lace hugs curves in a plunge shape that offers perfect coverage for medium and fuller busts. Chic gold threading and style accents offer that unique French touch.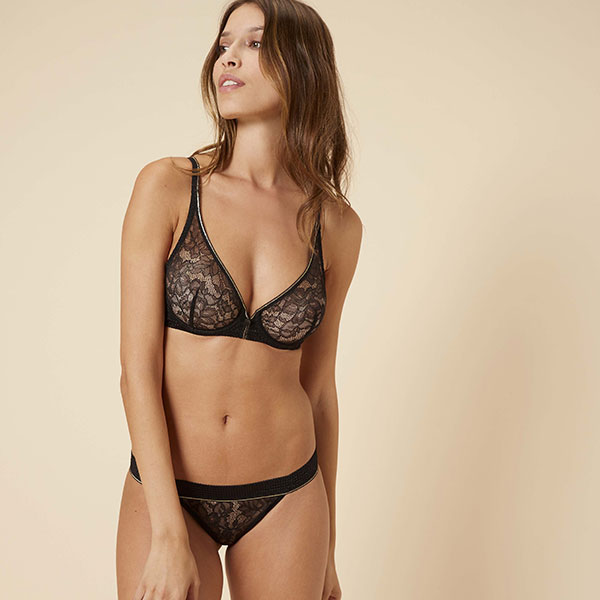 Afterwork Sheer Plunge and Thong
This exquisite lace and gold demi is French lingerie summed up in a single piece of design decadence. Chic button details at the center gore and an on-trend underband make this a stand-out soiree-ready bra.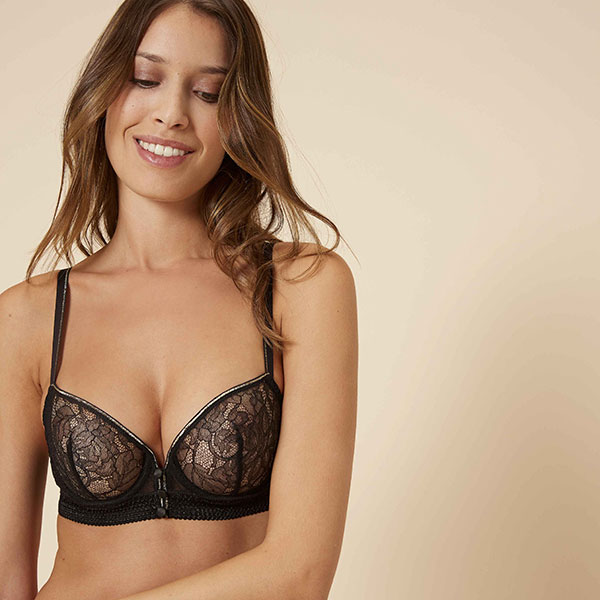 Afterwork Demi
Party in the front… and the back. The Afterwork Triangle Contour wows with its stunning décolleté and back detail lined with gold threads. Removable straps lets you customize your style under any top.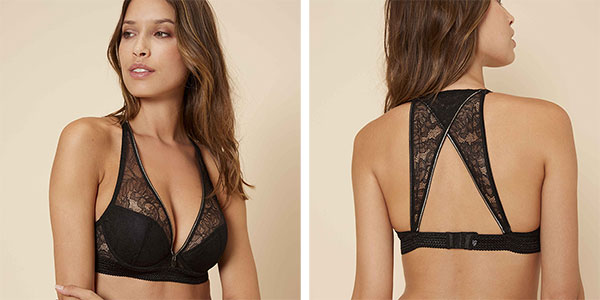 Afterwork Triangle Contour and Removable Lace Back
This bodysuit is take-your-breath-away stunning. Everything about it is designed to flatter the silhouette for an unforgettable evening look: all-over lace, elegant long sleeves, a deep v, gold threading and gorgeous details.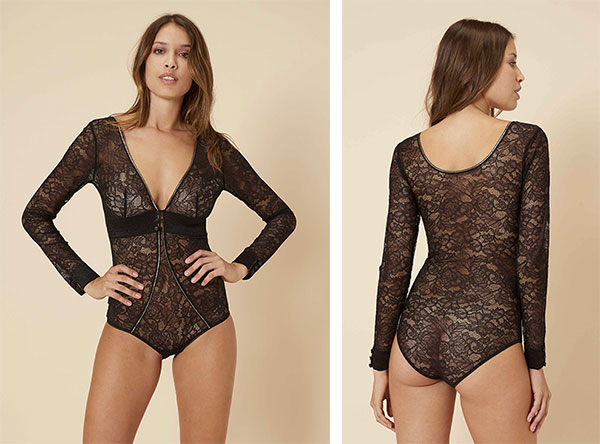 Afterwork Bodysuit (Front and Back)