Ready for Your Workout? Anita's Premium Momentum Pro Sports Bra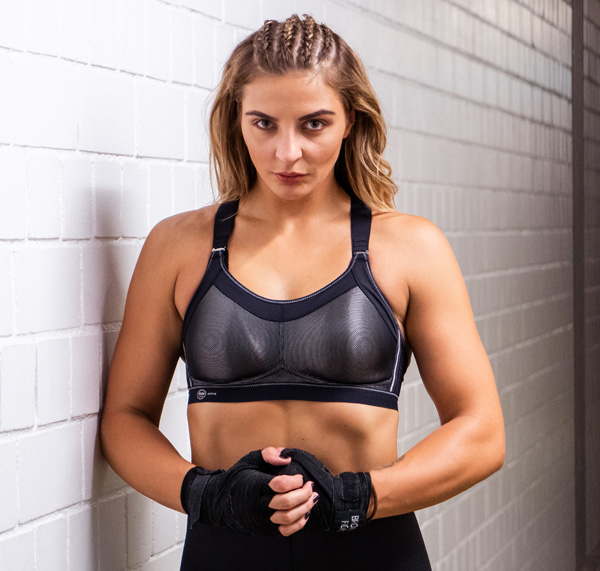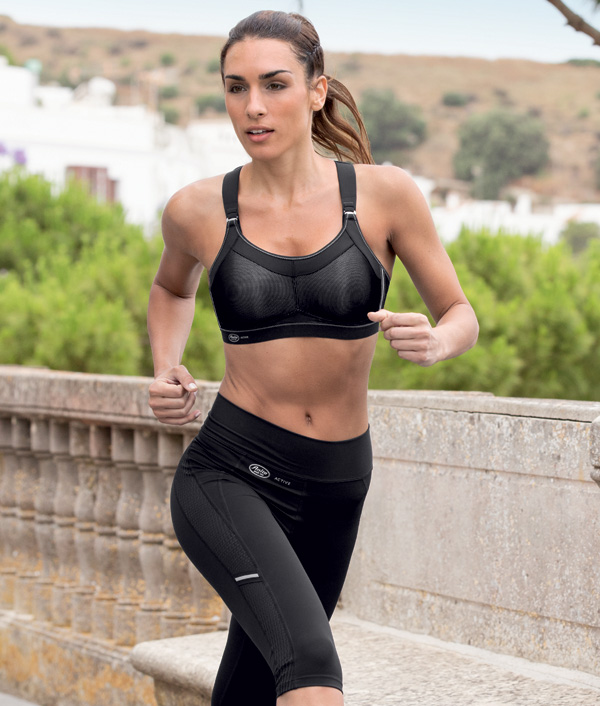 Anita's active brand ambassador Christina Hammer, the current WBO & WBC Middleweight World Champion is the inspiration for the Momentum Pro Sports Bra. This ultimate high-end sports bra is now available in dramatic, shimmering black. Highly functional, this sports bra means business with powerful lines and metallic sheen.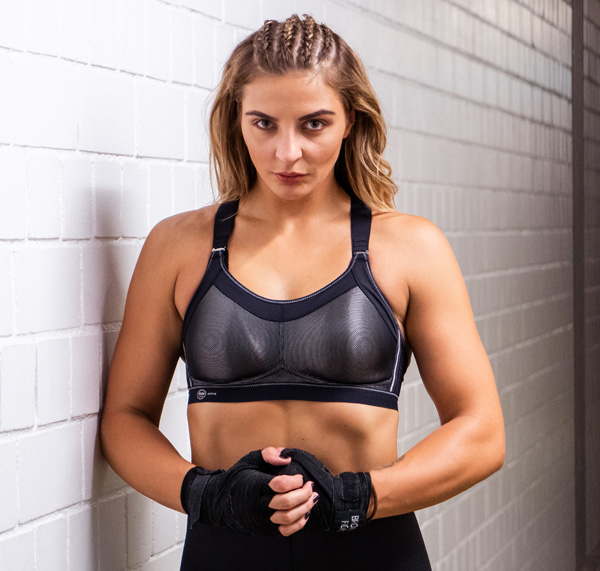 Christina Hammer confidently wears this premium sports bra with its exceptional functionality in the ring. She will be fighting again in the USA by spring 2019.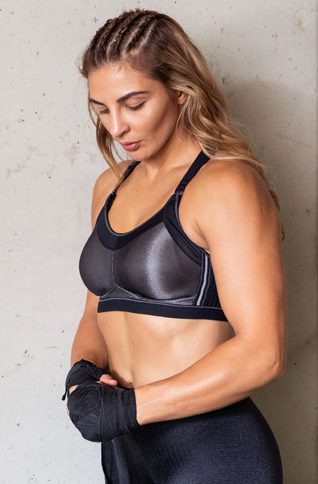 The seamless cups made from a shimmering, high-tech material from the Momentum 5529 and include the innovative DeltaPad foam cup from Anita's Air Control Padded Bra 5544. These amazing features are combined with the dynamiX star's 5537 ergonomic X-back strap system.
Made from high quality terry cloth fabrics, the cups transport moisture away from the body. This guarantees first-class support and air circulation with the concealing and breathable DeltaPad.
The maximum support, Momentum Pro combines all the high function benefits found in three of the bestselling Anita active sports bras! Available in sizes 32-40, B-E cup and 32-28, F-cup.
Limited quantities in color red are also available.