Curvy Swimwear ~ Spring 2019 Highlights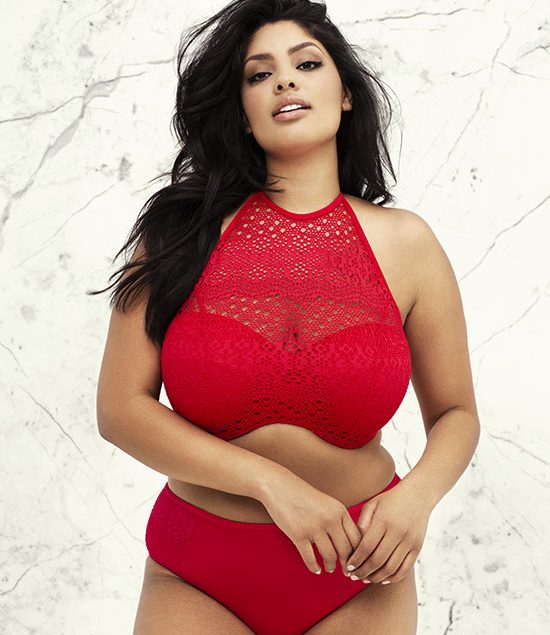 By HOLLY JACKSON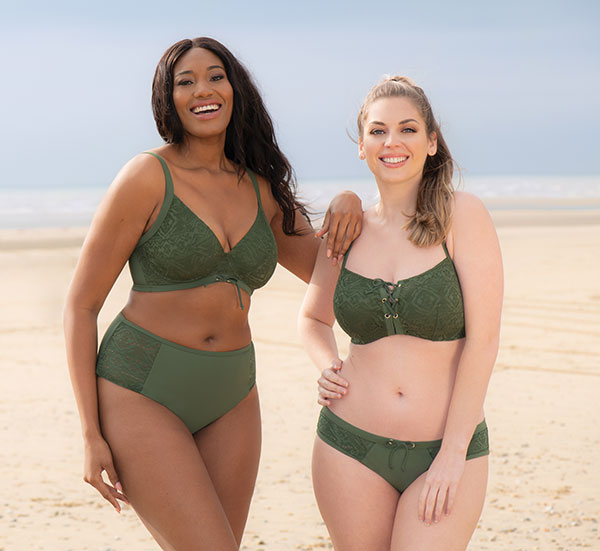 Curvy Kate
The holidays are almost over, which can frequently feel like a mix of stress relief and sadness. Raise your hand if you haven't pictured yourself away on a beach at some point over the past month — I'm willing to bet that many of us have. If you are lucky enough to be turning that dream into a reality sometime soon, there are some great bets now that it is prime swimwear season.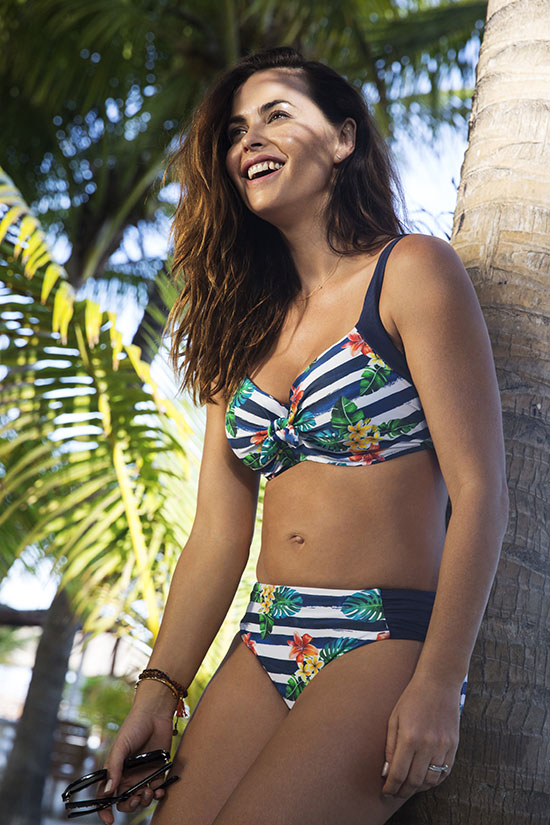 Fantasie
There are tons of curve friendly swimsuits out there these days, which means there are lots of great options to pick from (and to stock in your boutique). Current swimwear styles range from sedate to sexy, mixing prints and patterns along the way so there is always something that appeals to everyone. The Porto Twilight line from Fantasie mixes stripes and tropical prints in a fresh way that still feels sophisticated. I've been a huge fan of Fantasie's saturated hues and prints for years now, so it's nice to see them so gracefully applied to their swimwear line this season. For younger beachgoers, Freya's Gatsby Bikini channels a bit of classic southern style into a stylish and sexy bikini that will really stand out.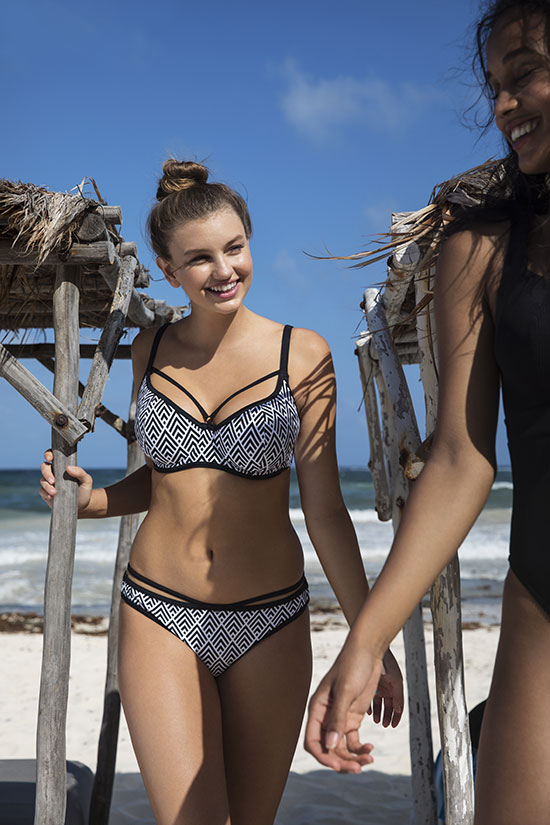 Freya
For those who are attracted to more classic looks, there's also lots to love. The Indie swimsuit series has been around from Elomi for multiple seasons, but continues to grow in trendy and accessible ways. My favorite piece is the on trend high-neck bandeau top, but it's nice to see Elomi embracing options with all levels of coverage. The 60's inspired crochet look fabric is beautiful without being too loud. The Rush Tankini Top by Curvy Kate offers another crochet inspired piece that offers fuller coverage along with superior support, making it the little black dress of your tropical vacation. The crochet theme is also front and center at Parfait Swimwear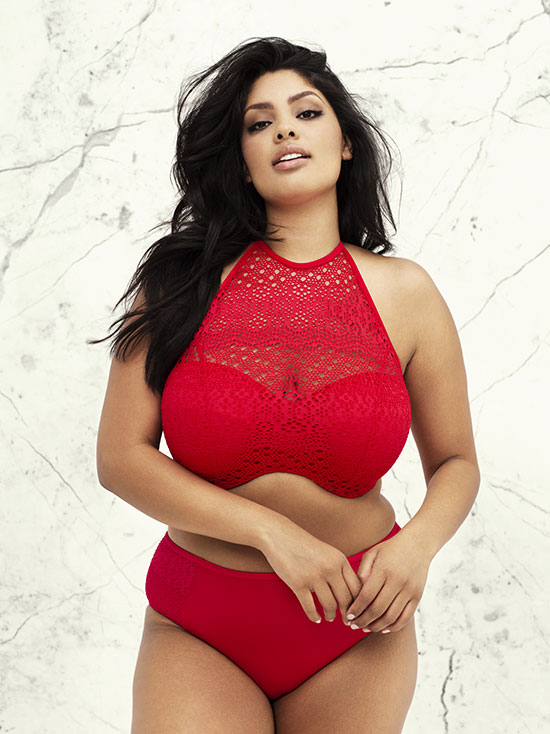 Elomi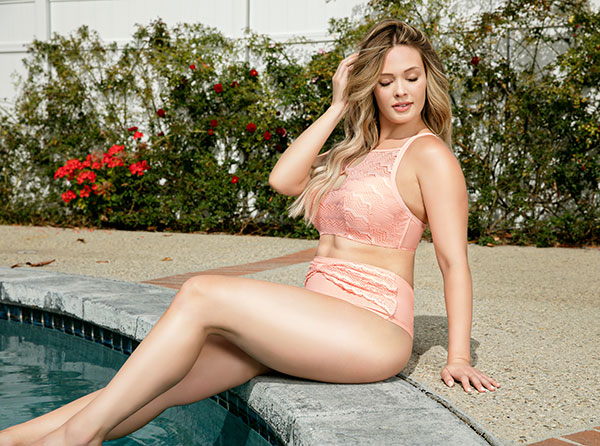 Parfait
Last, but certainly not least, the Panache Portofino line offers a series of retro inspired pieces in navy and aubergine that will never go out of style. I especially love the Skirted Pant bottom option along with the cinched waist detail on the Balconnet Swimsuit — they're all very Grace Kelly.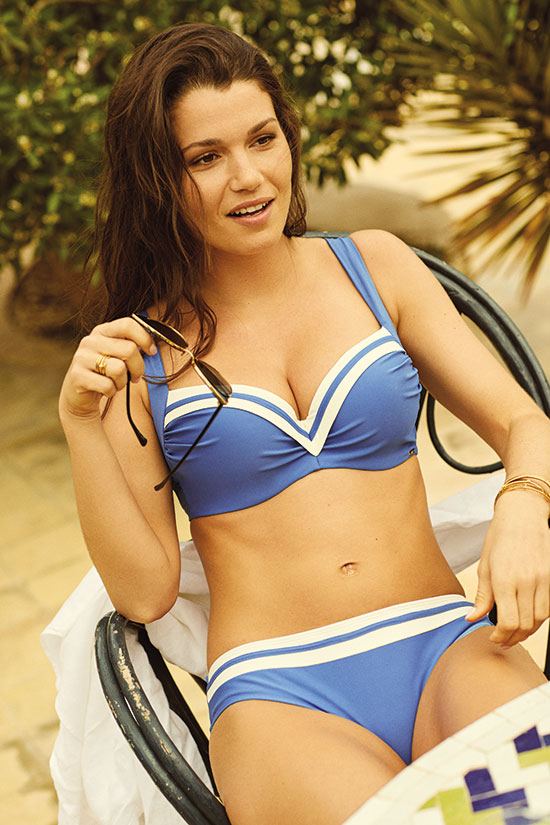 Panache