Mothers, Maternity and Sports Bras
By HOLLY JACKSON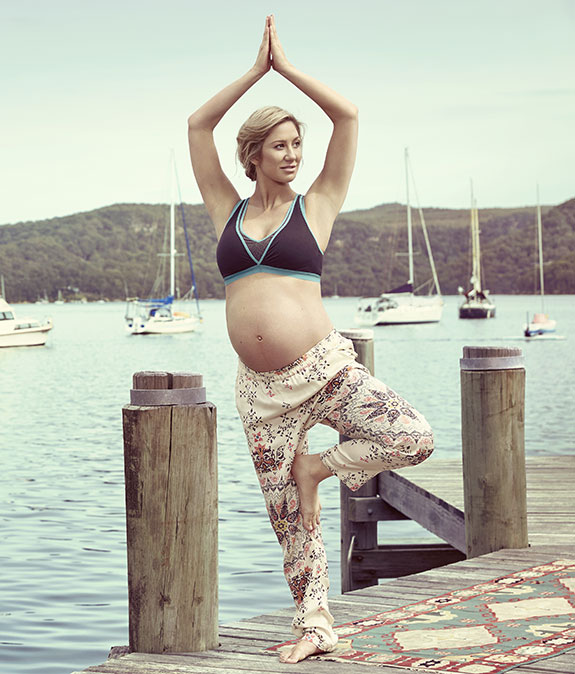 The New Year is traditionally a time when many of us are trying to get back into our pre-holiday routines. If you're nursing or pregnant, the whole thing may seem way more complicated this year than it has previously! Exercise helps elevate one's sense of self, well-being and provides a healthy escape from a sometimes overwhelming routine. As the female body evolves through the stages of early motherhood, it's nice to know that there are brands whose mission is to meet your needs.
All of these styles are perfect for new mothers whether you're getting back into your familiar gym routine, trying to develop a new one, or just trying to get outside more often.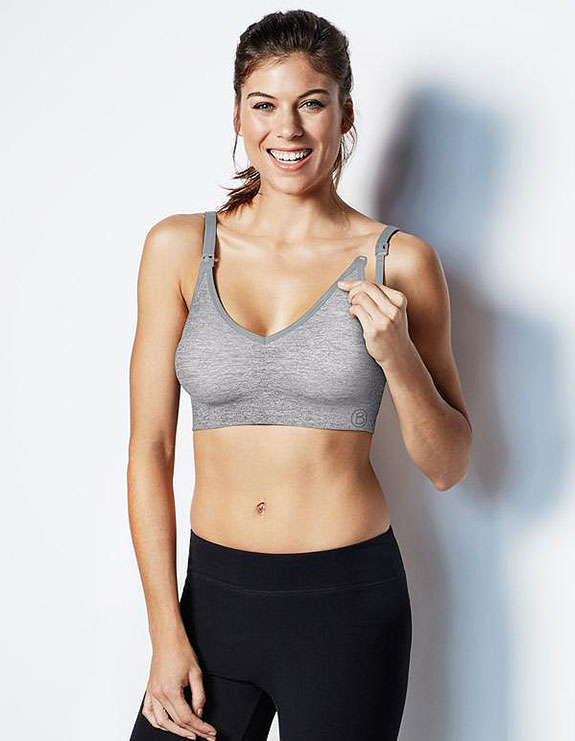 For light exercise routines, a great bra can make activities like yoga and power walking easier. They're also just great to run around after your baby with.  The Body Silk Yoga Nursing Bra by Bravado Designs uses high tech fabrics to prevent odor creating bacteria from forming and stretches to fit you perfectly. For a more full coverage option, the Sugar Candy Fuller Seamless Nursing Tank offers lots of comfort with a full bra hidden inside it. It's perfect for yoga or walking with your little one.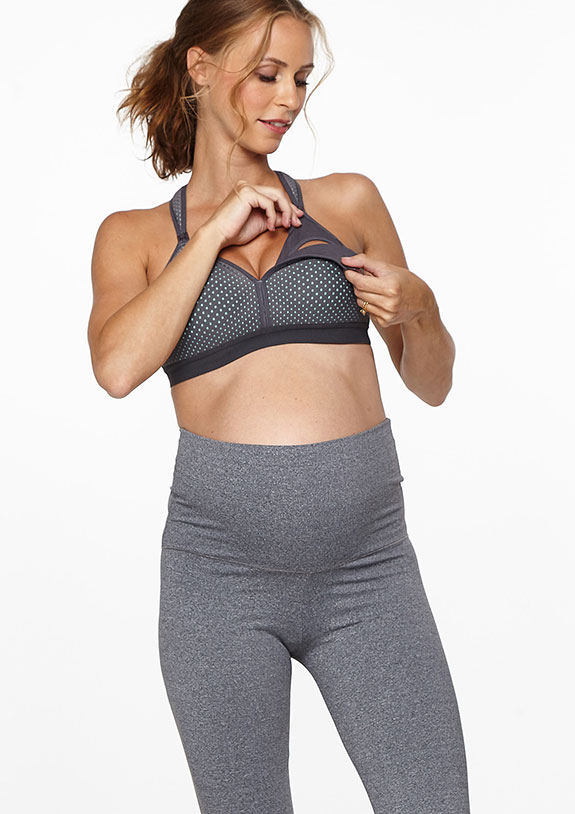 The Sporty Mesh Nursing Sports Bra by Belabumbum is often ranked at the top of sales results by maternity retailers.  Its stretch-ability and recovery as the body moves is a welcome feature by active women. The breathable mesh is ventilated for heat transfer and lined with cotton for comfort. Fitting 34-38, B-DDD, it is a great everyday choice for an active mom.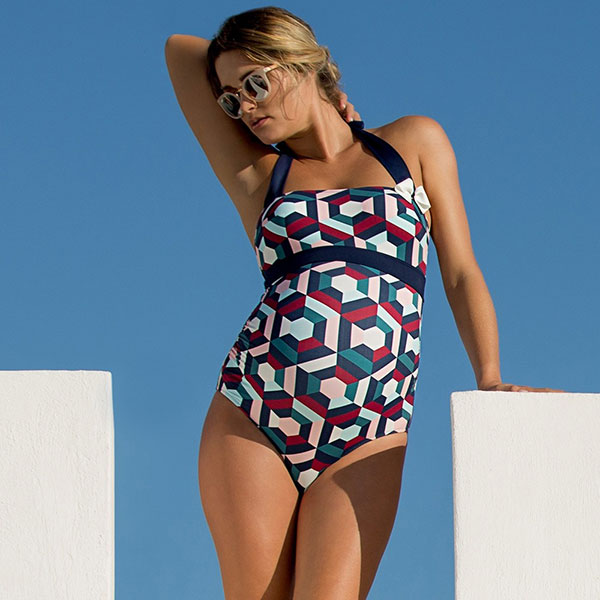 Regular swimmers or those heading off on a winter vacation will love the the Napoli Maternity Swimming Suit from Cache Coeur is perfect. The design combines retro style with real support. The swimsuit is also made from UPF50+ fabric, to keep your skin protected while you're out in the sun.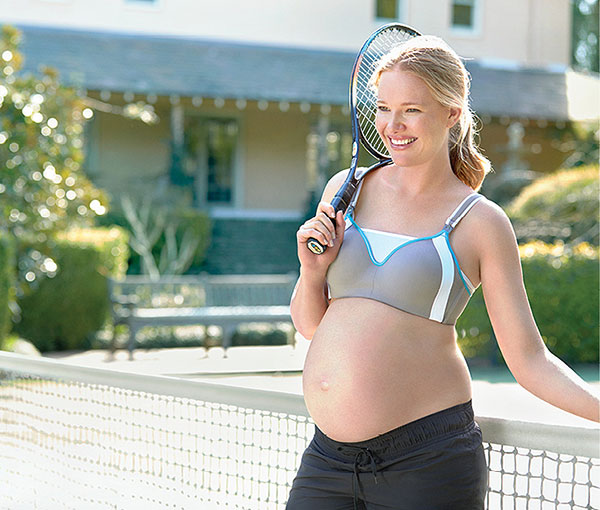 The market has seen a lot of new designers for high impact maternity bras in the last few years, which allows new moms to do things like run races and go to crossfit class. The Zest Maternity Bra by Cake Maternity has all the features that anyone could want in both a nursing bra and a sport bra combined into one, along with a huge size range. Hotmilk's Activate Sport Nursing Bra (below) has a flexiwire and lots of mesh panels to help with moisture wicking and to keep you cooler during intense exercise sessions. Both of these bras also have a one handed drop down design for easy nursing.