Lise Charmel SS19 Art de Volupté and Soie Virtuose Luxury Collections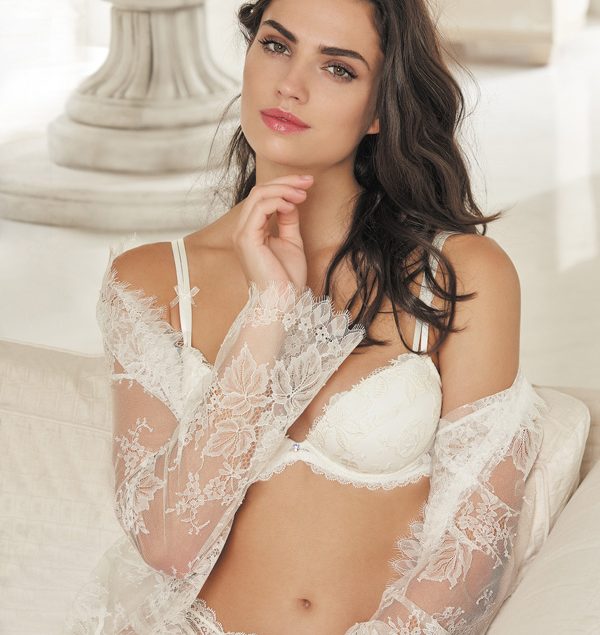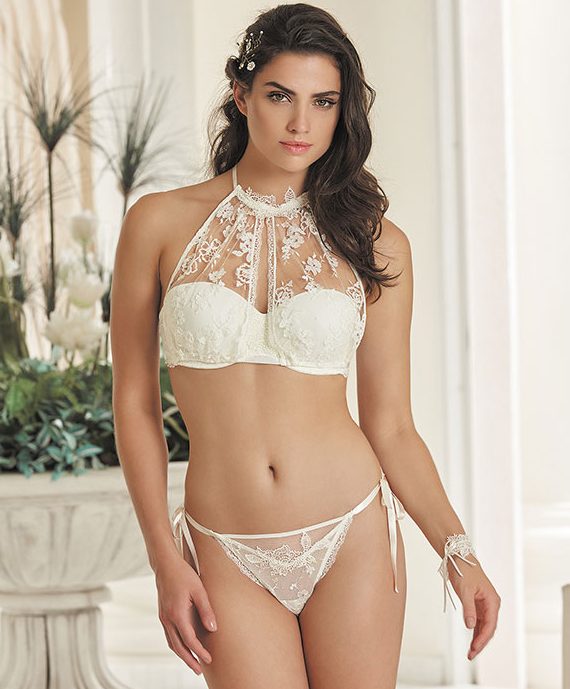 Lise Charmel SS19 Haute Couture Art de Volupté and Soie Virtuose Collections are copacetic, melding together 17 styles of luxury lingerie worthy of any bride or woman desiring the ultimate in lingerie. However, it's the Lise Charmel designer technique that raises them above commercial lingerie to another plane of grace. They are unique in their content, intricate in their application and complex in their artistry.  Proprietary Guipure and embroidery on tulle, laser cut inlays and organza flowers create pattern reliefs. Exclusive leavers laces, stretch silk satin and the "ultra mother of pearl" guarantee anti yellowing process are all part of the Lise Charmel stable of componentry that separates this atelier from the crowd. Always at the forefront of development, the brand uses the "manchette" effect, an on the shoulder micro mesh with point droit detail. The Lise Charmel bridal pieces are so ethereal that they could be mounted in a boudoir for posterity.
Art de Volupté Collection SS19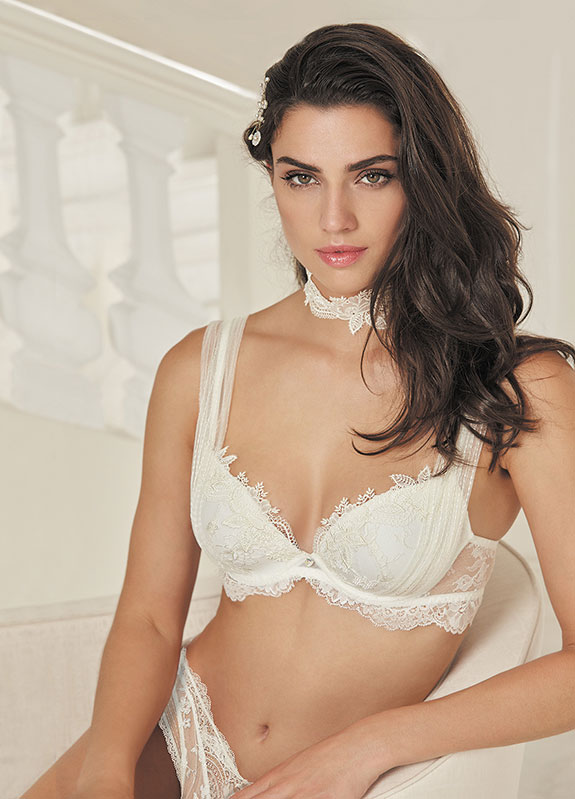 Introducing the Art and Volupté Lingerie Collection by Lise Charmel, a charming, elegant and seductive selection of white lingerie at it's finest. Art et Volupté offers a symphone of floral effect Guipure and embroidery on toille plus incorportates luxurious leavers lace and stretch silk satin. This collection consists of nine shapes of bras, six shapes of briefs, a delightful garter, a charming nightie, pants, a corset, flowy loungewear, as well as a camisole and sexy stockings. Art and Volupté, a beautiful collection highlighting the epitomy of femininity.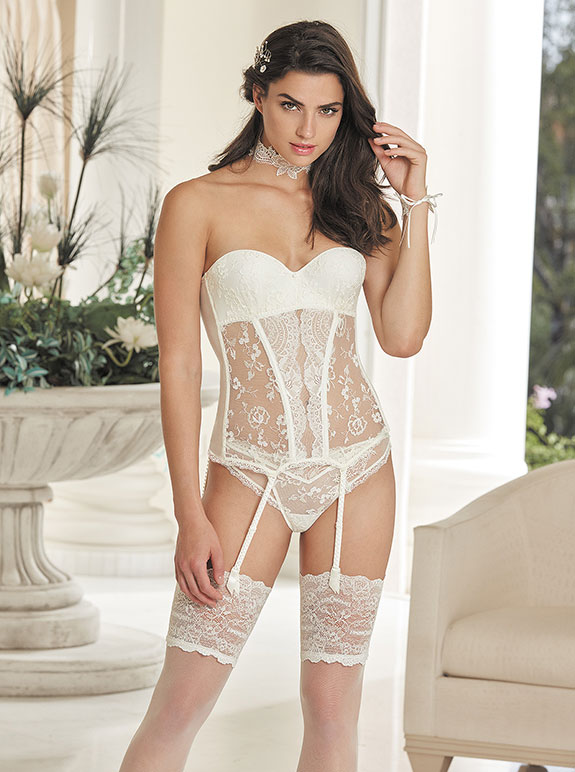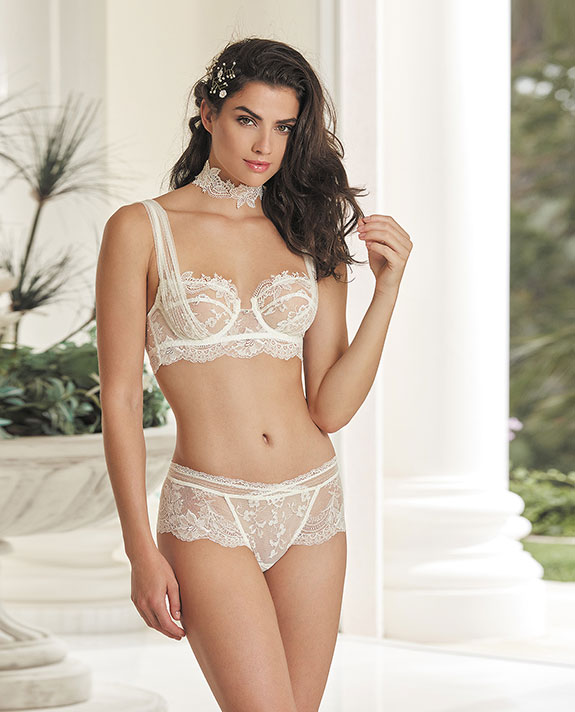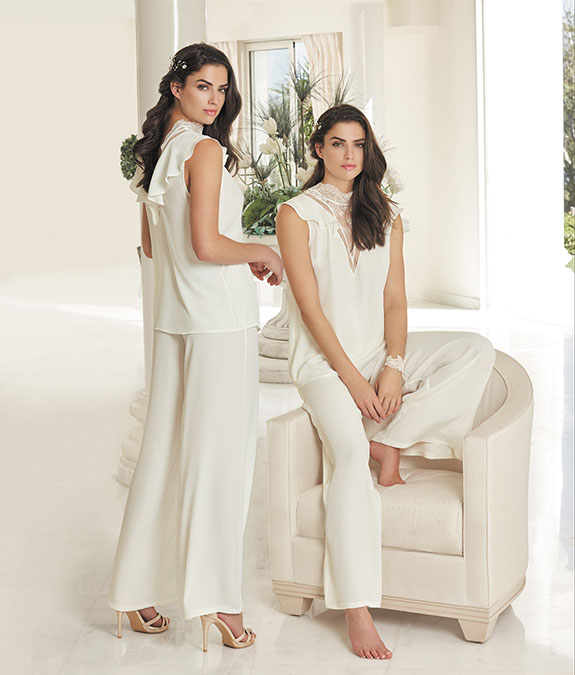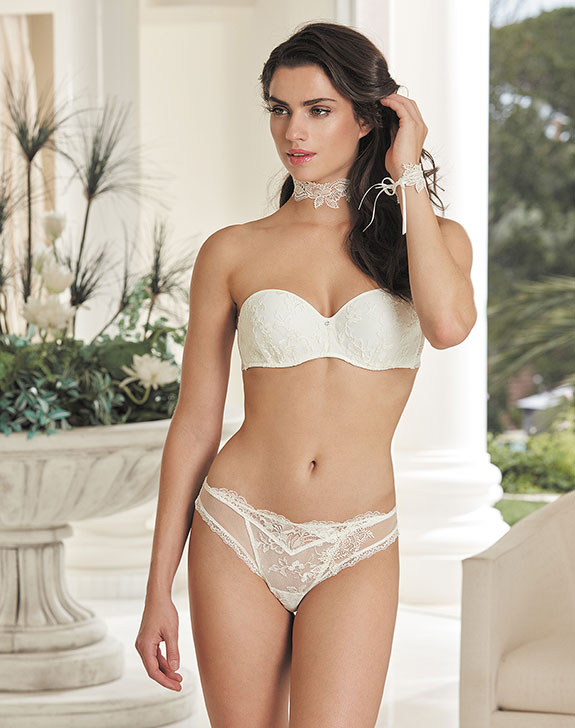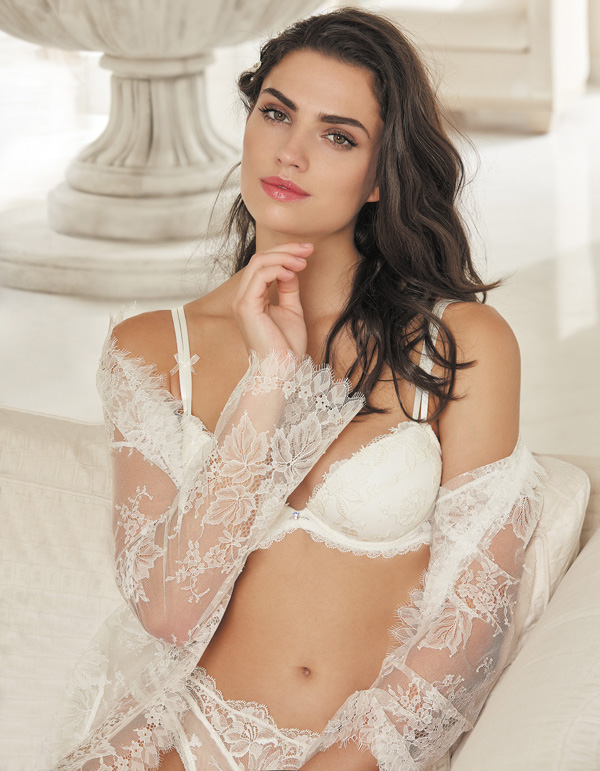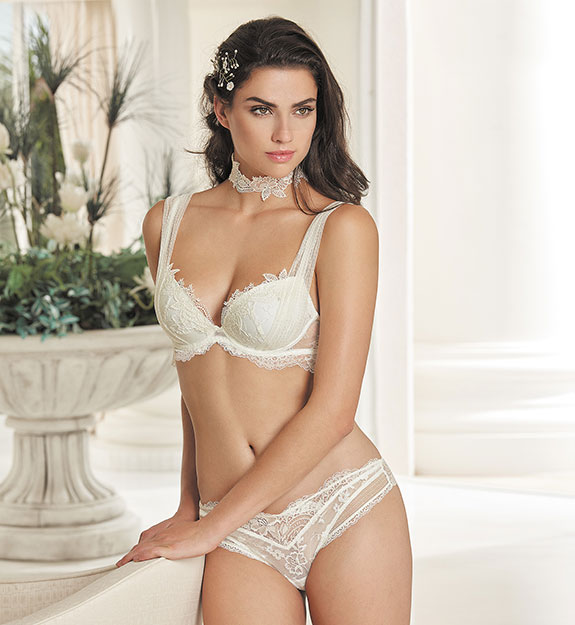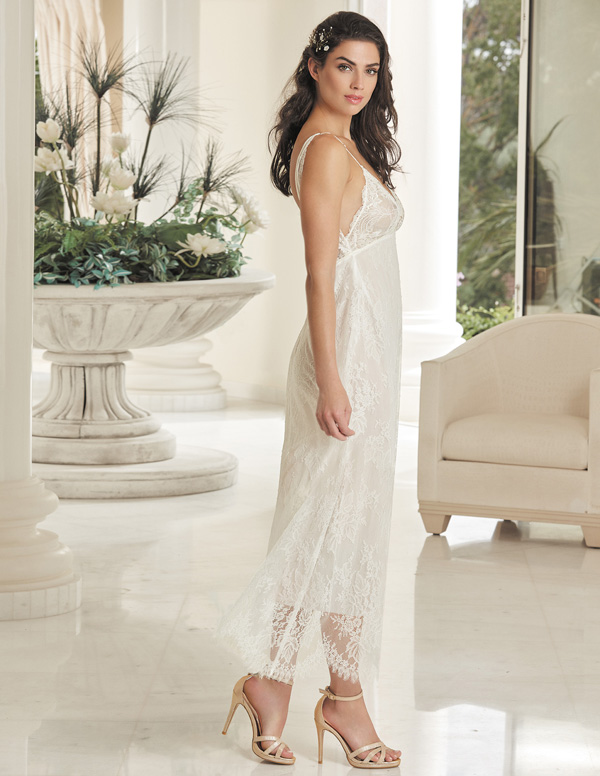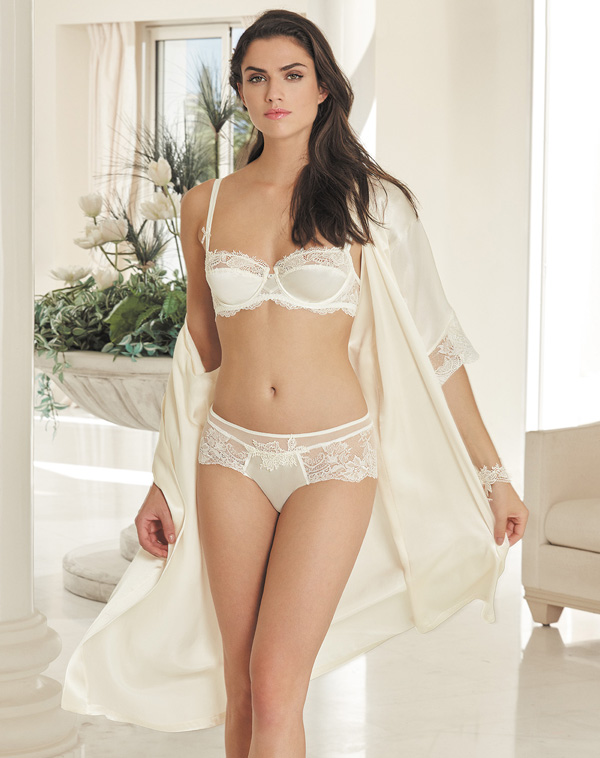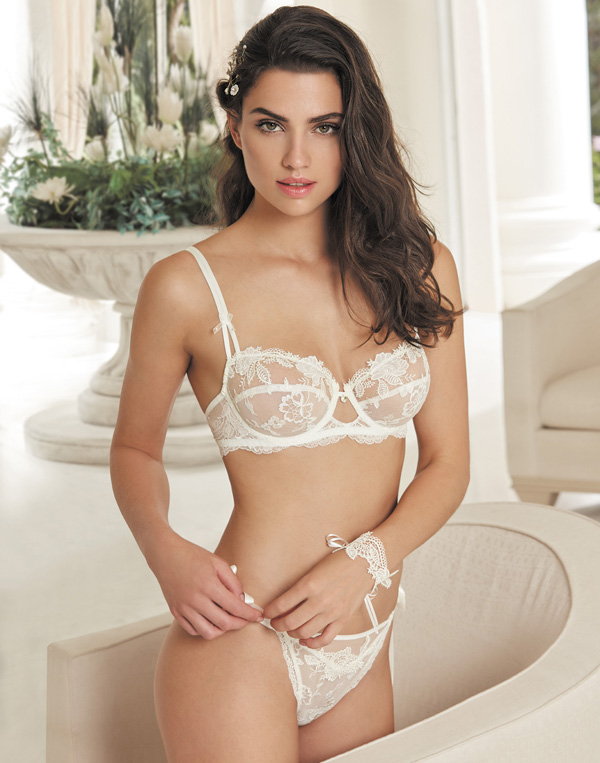 Virtuose Silk Collection SS19
Lise Charmel's other new collection for Spring 2019 is Virtuose Silk (Soie Virtuose), an exceptional line with sensual charm that will resonate with women who adore luxurious lingerie. This collection comes in four shapes of bras, five forms of briefs including the seductive seductive briefs, a charming nightie, a babydoll, robe and a superb negligee. Lise Charmel uses an "ultra mother of pearl" anti yellowing process.