Cosabella Curvy Bralettes ~ Comfort and Elegance for Full Busts
By HOLLY JACKSON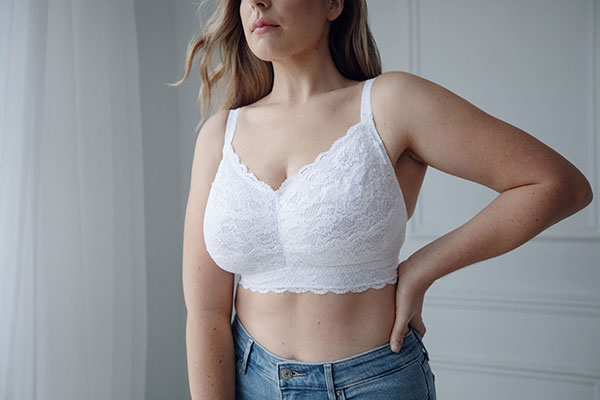 I've spent a lot of time over the past few years trying and writing about bralettes. When I was a teenager it took work to find a great underwired bra in my size, so it regularly blows my mind that I've moved onto sorting through the huge market of wirefree ones! The popularity of bralettes now also means that I tend to have low expectations for them, so I was thrilled to encounter several from Cosabella recently that I really liked!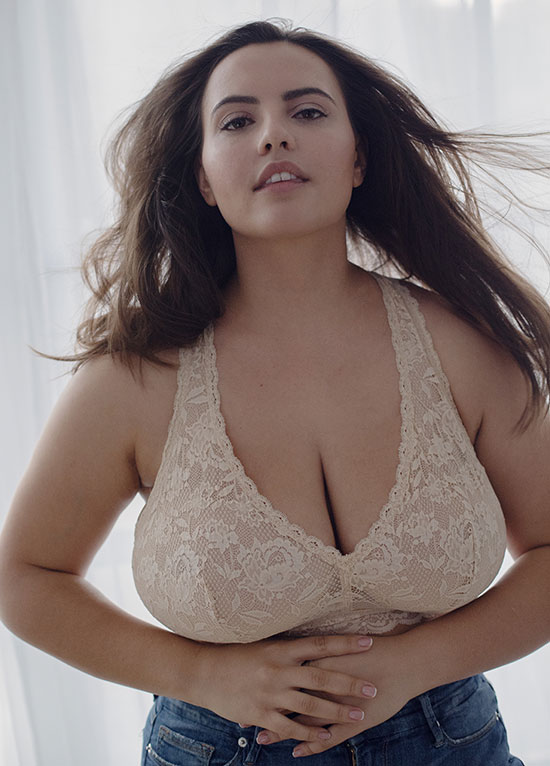 As someone who personally bridges the full-busted/plus-size part of the market, I regularly strike out with both full bust and plus size lines. Many plus size lines don't design with large enough cups or small enough bands for my figure, while many full busted lines don't go high enough in sizing to really fit me comfortably. All of this is to say that when I pulled my Cosabella Curvy bras out of the package in an XL, I was skeptical. Amazingly, they both fit beautifully and comfortably in that size!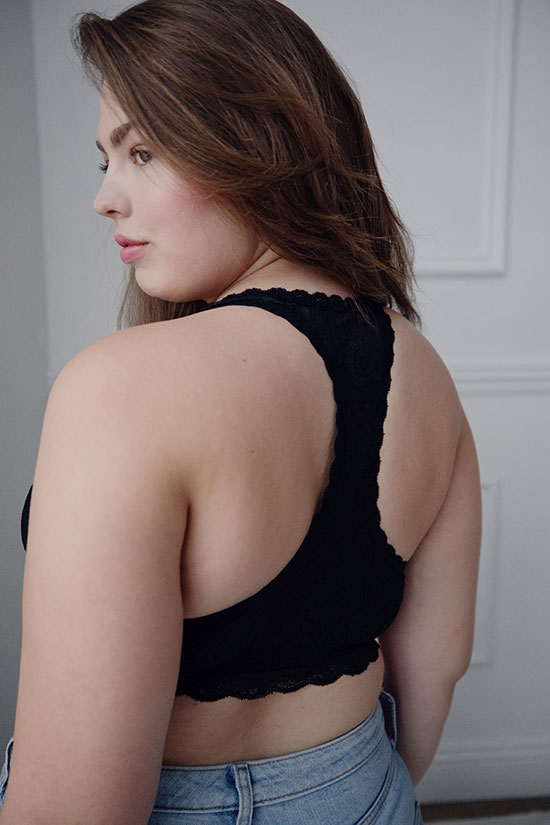 The Curvy range that Cosabella makes is designed to fit a wide range of women who need smaller band sizes and larger cup sizes, from petite to XL. It currently contains a wide range of products, from the popular Never Say Never lace bralette to chemises and other lingerie items. I got to try the classic Never Say Never lace bralette and the newer Curvy Evolution bralette, which is made from a high end microfiber and feels like butter on. As can be reasonably expected, neither produces the lift of an underwire bra on me. Both are beautiful and comfortable on, which means I've been reaching for them around the house and for sleeping frequently.
Cosabella has smartly figured out that "curvy" comes in all shapes and sizes, from petite to plus-size. It's great to see a line marketing high quality products to those of us who tend to fall through the gaps of other lingerie lines and offering some unique choices in bralette styles, like the Curvy Evolution.