New! b.tempt'd Insta Ready Collection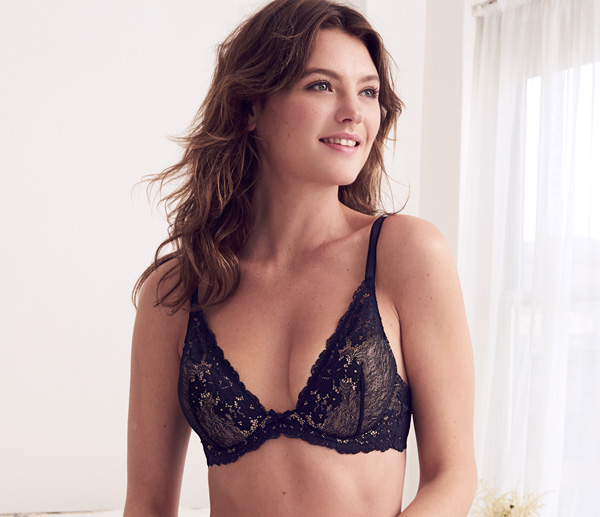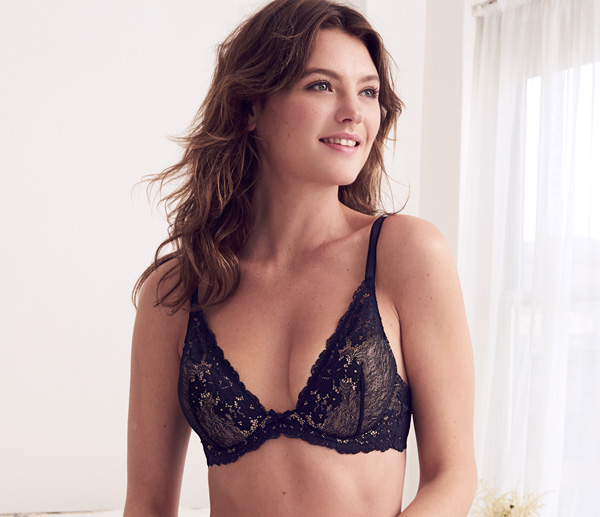 Fall in love! The newest b.tempt'd Insta Ready bras bring something unique to every day. This collection is romantic in a way that is more sophisticated than sweet. Even though each piece is photo-ready, it is light and airy on the skin and undetectable under clothes.
Insta Ready Plunge Bra (above) offers close-up contouring so you can confidently take the plunge in style. Unique flat lace looks delicate, yet our design team constructed this plunge to perfection – it dips deep and fits up to a size 38DDD.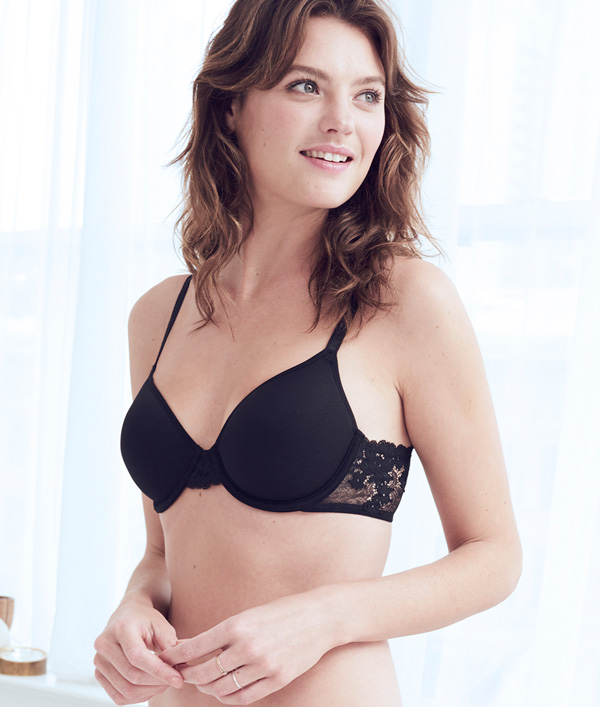 A new take on French Girl Fashion, the Insta Ready T-Shirt Bra offers breathtaking details and breathable design. A tattoo lace spacer in the front, strategically scalloped lace under the arms for side smoothing that then wraps around the entire back is the complete comfort package.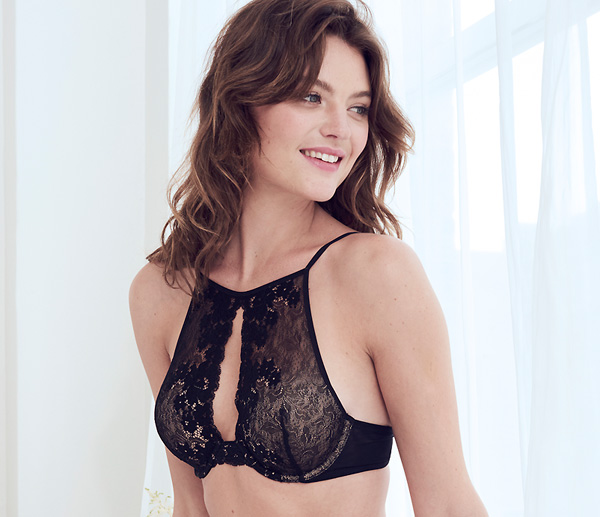 Insta Ready Bralette – a smooth contouring bra that is so much more. This piece is a statement that can be subtly layered for yourself, or boldly styled to be seen in a selfie. Instead of looking for a bra for your outfit, you'll be looking for an outfit for your bra.

Micromodal outlined in flat lace, the Insta Ready Bikini panty and Thong sit on the body like a (very stylish) second skin. Available in Black, White, Au Natural and Iced Aqua. Sizes S-XL.