Uniquely British Style
By HELEN MASTERS
At a time when all eyes are on Britain – thanks to the imminent arrival of Brexit day… many commentators have been debating what being British is all about and indeed what the British way of life will be going forward. In an attempt to glam up the conversation at a time when many Brits are quite frankly bored or frustrated with the politics of Brexit, I am asking the really crucial question – the one on everyone's lips: 'What is British style?' Brit style is often seen as quirky, eccentric and original but is it really? And beyond that how do you define it? Well, one thing that is true is that London has long been a global fashion center. With London fashion Week now in its 69th year and fashion contributing £33 billion or $42 billion to the UK economy, it is up there with Paris and New York in the style stakes – so what is the London look all about?  Observing some global British style icons may help to answer the question.
The Queen – The epitome of British aristocratic style
Arguably the most famous woman in the world, her trademark style has balanced function with elegance for the last 9 decades. As at home in a headscarf and tweed jacket as she is in a hat and frock coat, she favours clothing that is practical, comfortable and allows her to get on with the job. A good example of the typical style of the British aristocracy – style that is more about substance and no designer bling here thankyou very much – it interferes with the horses!
The Duchess of Cambridge – The ultimate lady with expert elegance and perfect poise
Like Diana before her, she has become a global icon whose outfits are under scrutiny daily. And, unfortunately for her, being a senior member of the royal family and wife of our future king means she really can't afford to put a foot wrong. No builder's bum on exiting her Bentley or 'off with her head!'The solution? The 'Lady Look.' Timeless, conservative, carefully matching and one hundred percent carefully put together. Never a hair out of place, even on a windy day, Kate is the epitome of ladylike style and a true British Classic. What's more she sells! Dresses worn by Kate have been known to sell out globally in seconds – testament to the fact that the Lady Look, worn so well by Diana in years gone by, is a British style legacy.
The Duchess of Sussex – Style with a dollop of Uncle Sam sass
Newly 'Britified', she is already a style icon whose outfits grace the covers of magazines the world over- and about to enter the yummy mummy brigade too. Rumored to be ruffling a few feathers amongst the royal household in my hometown of Windsor (yes, she is my neighbor) she is also carving her own style niche – I call it Mode Meghan. Unlike her sister in law who favors timeless classics that could be worn by someone twice her age, Meghan is always up to the minute. Subtle? Yes. Pared down? Yes. But always a bit different to the norm – an unusual hemline here, a quirky neckline there – she is certainly not one who can be easily predicted and rapidly becoming the new role model for wannabe royals the world over.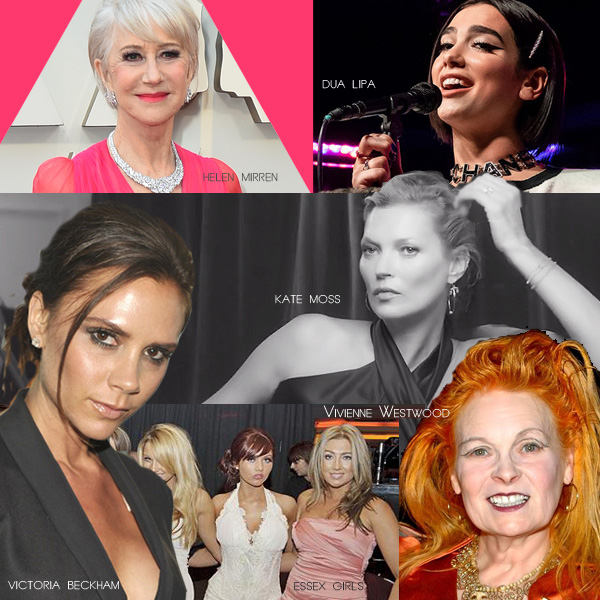 The royals of course represent only one aspect of British style. Brit culture encompasses many things and high up the list is our celebrity culture.  Ever since the heady days of Beatlemania we have looked up to celebs and followed their style (those moptop hair styles and mandarin suits really were iconic), so it is only fitting that we turn to some CeleBRITies to understand British style too.
Kate Moss – The Queen of Cool
Effortlessly cool, achingly hip and utterly versatile. Whether she's chilling in her Cotswolds country pad, partying at Soho House or nursing a hangover the next day she always looks cool. London personified.
Vivienne Westwood – Kitsch Couture
The epitome of quirky, eccentric, 'look at me' style that marries traditional British looks (kilts on the catwalk) with outrageous fun (who can forget Naomi Campbell falling over in those sky high heels?), she is a great example of British irony in the form of fashion – even making the age old British saying 'all fur coat and no knickers' a catwalk reality – albeit with fake fur (anyone who doesn't know what that phrase means – message me!)
Helen Mirren – Grown up glamour
Our other 'Queen', in Hollywood terms at least, her style is 'ageless, timeless, lace and fineness' as the song says. Famous for gracing the covers of the UK tabloids in a knock 'em dead red bikini aged 60- she's the woman we all want to grow up to be.
Victoria Beckham – from Essex Girl to darling of the In Crowd
She's come a long way since her Posh Spice days – she may have started with the mini-skirts , big hair, full on make-up  and footballer other half favoured by the tabloid fodder that are known in the UK as Essex Girls, but she has transitioned into a cool, classy fashionista with a penchant for designing flattering fashion that women really want to wear – whether it's firm fitting dresses for the ultimate hourglass shape or elegant athleisure chic, if it is VB it is Brit style at its best .
Dua Lipa – Brit style in a Brexit world
One of the hottest Brit stars of the moment, she personifies the laid-back casual chic of today's up and coming British style icons. Not too put together, not trying too hard, uniquely herself and ready for work, sport or play – she dresses on her own terms and modern millennials just like her a familiar sight on British streets.
These are of course all very different examples of British style – so is that's what defines it – variety? Well, you only need to take to the streets of Britain to see that for yourself and of course while the world may see more of British royals and the celebs, the majority of us Brits are in fact mere mortals.  A road trip around the UK will show that each region has traditionally had its own unique interpretation of Brit style, and as with many things in Brit culture there is often a distinct difference between the North and the South.
As a northern girl used to dressing up to the nines for a night out at the local pub, I was shocked and somewhat deflated when I moved 'down south' 25 years ago, only to find that going for a night out meant wearing your scruffiest jeans and minimal make up – dressing up was simply not cool in London. Today however our cities have a much more similar style – Manchester is as much a style capital as London – and in a global culture, Brit style can be seen all over the world.I'm lucky enough to work with some great British brands leading the way on the global stage – the Intimates and accessories world is one of the best to showcase unique British trends – and you can see some of my current favorites in my expanded Hot List below. At the same time, I never want to forget that beacon of Brit style – the Essex Girl (or her Liverpool or Newcastle counterpart for that matter) – she's loud, she's proud and she's oh so British! So, despite what the world may be hearing of our woes, above all we have a sense of humor and irony and that translates to fashion too and makes for a style that is unique and varied; so, whatever your style, try a bit of British swagger, bling or sophistication – one thing, it's never dull!
---
Helen's 'Hot List'
Hot British Brands – my Top Top Tips

---
Miss La La Presents – cute, tongue in cheek and oh so British, this former Primrose Hill boutique has now launched its own label -and it's hot! – the Chocolate Box lingerie set is to die for!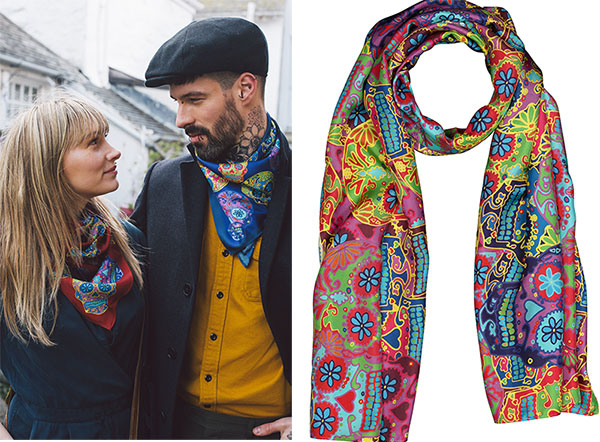 Wildcard Silks – A purveyor of traditional silk scarves, headscarves, ties and bowties, once worn by the classic English lady and gent and now quirkily reinterpreted for today's style icons and featuring unique original artwork – #Britishtraditionwithatwist.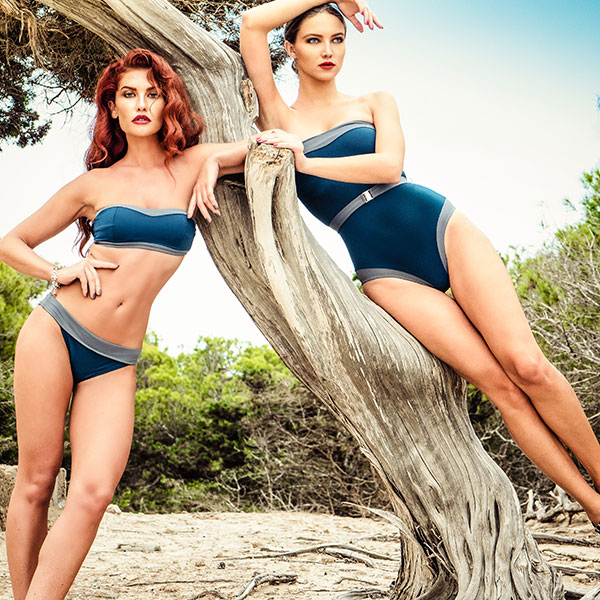 Jag London – standout swimwear for the discerning yummy mummy and her mini me daughter. It's stylish, its superb quality and it's just adorable.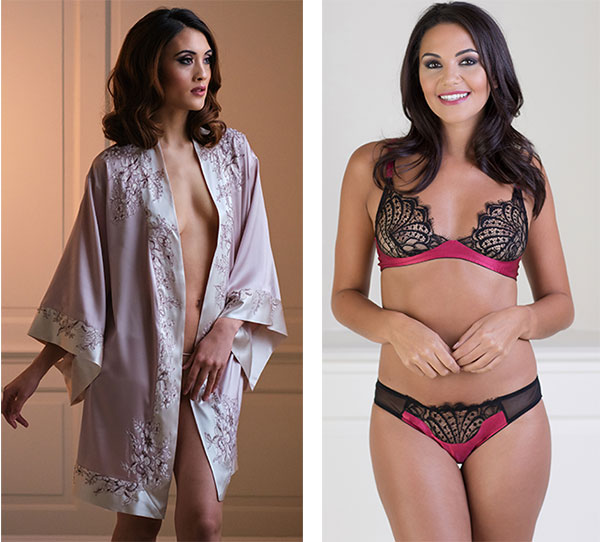 Emma Harris – a luxury lingerie atelier offering exquisite hand-made styles featuring breath-taking detail and up to 62 hours of hand-sewing – definitely one to watch and a recent hit at Curve NY.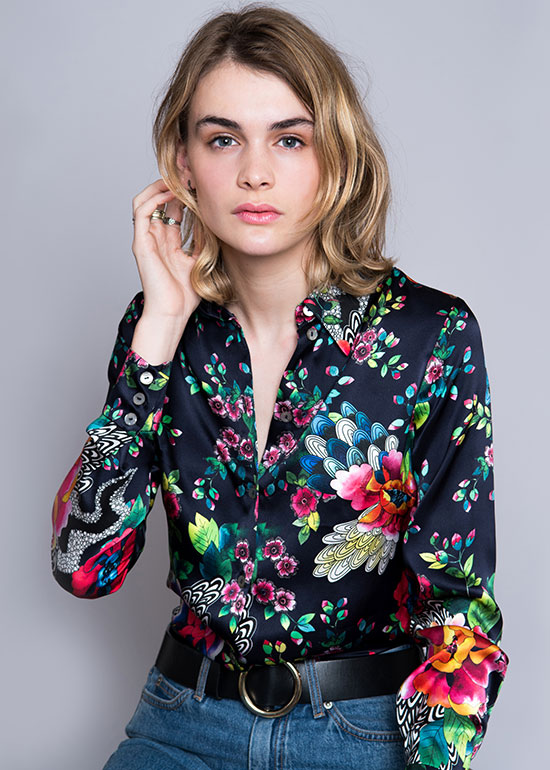 Longstaff Longstaff – a print-led British brand that uses its own hand painted, bespoke prints to create beautiful silk dresses, shirts and blouses. The aesthetic is feminine and elegant, and produced with an artisan touch and a commitment to British craftsmanship and luxury finishes.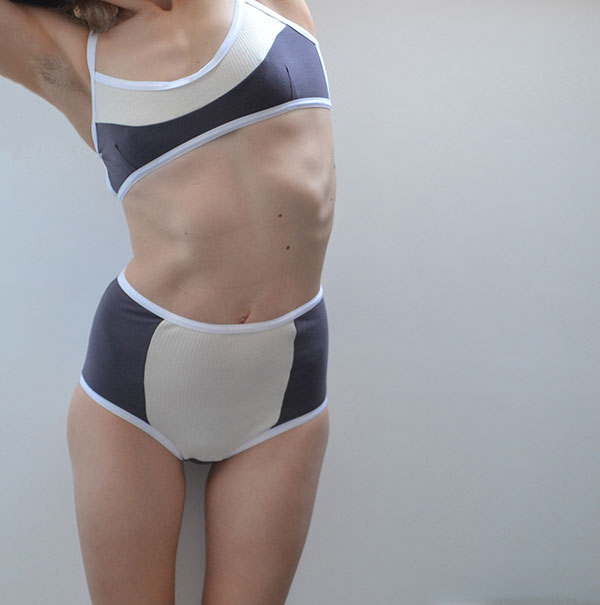 Hidden Beneath – an up to the minute, street-style inspired underwear brand for men and women, featuring an androgynous aesthetic that combines comfort and practicality with eco-friendly luxury – the future of underwear?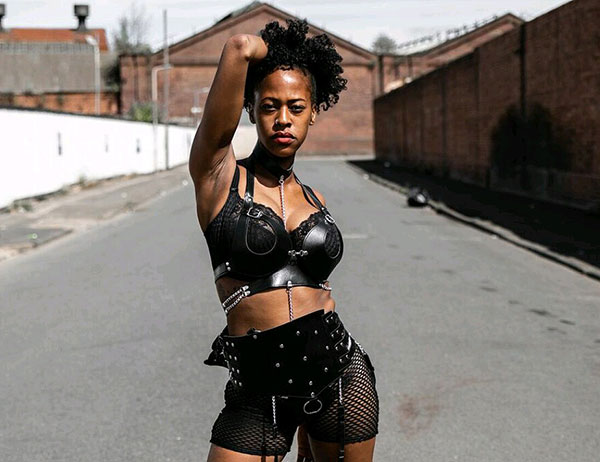 Tru demurr – the edgiest, sexiest street style around for the modern millennial – #thenewsexy .
And let's not forget those brands that have led the way in providing fashion to meet the needs of the multi- cultural inclusive society that is Britain today: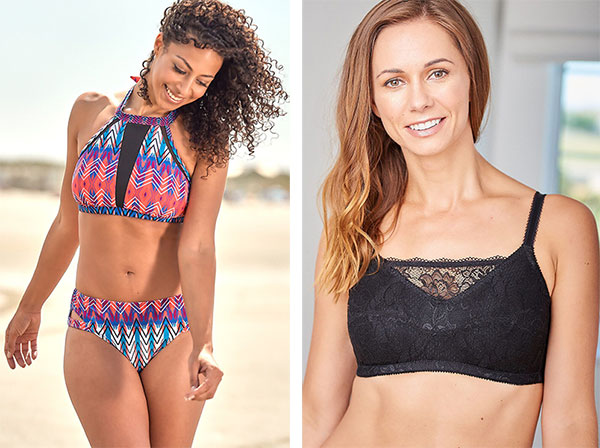 Nicola Jane – the pioneers in beautiful, wearable and accessible lingerie, swimwear and clothing after breast cancer.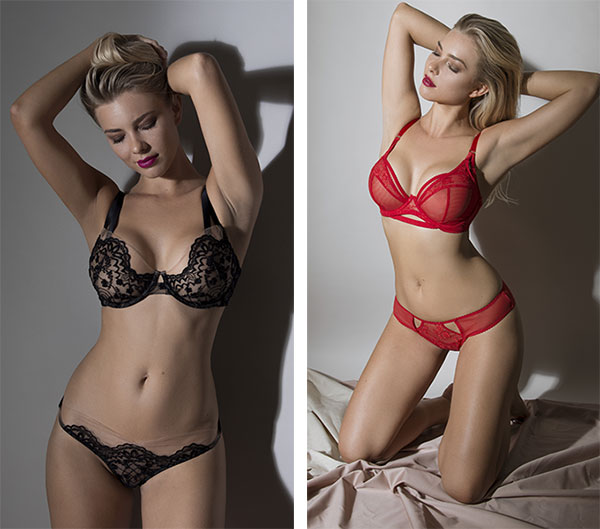 Adina Reay – one of the first brands to offer luxury lingerie to fuller cups in the UK.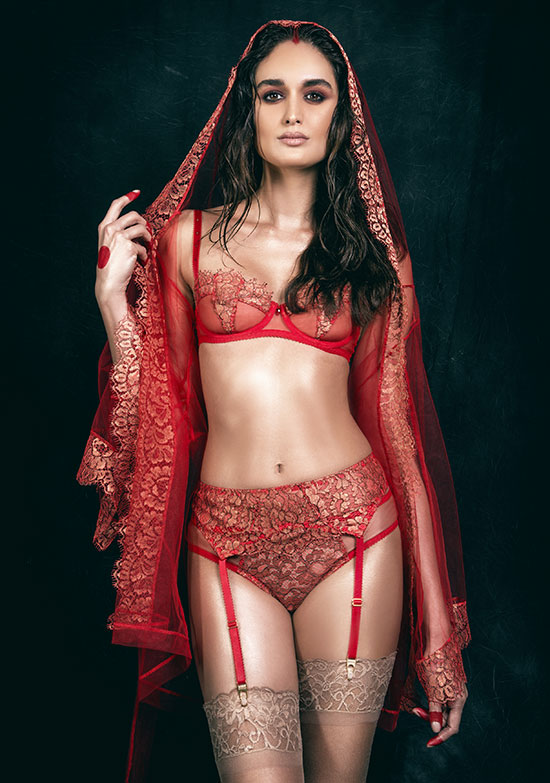 Pure Chemistry – Britain's first ever bridal range targeting the Asian market.
---
Hot UK Lingerie Retailer: Glamorous Amorous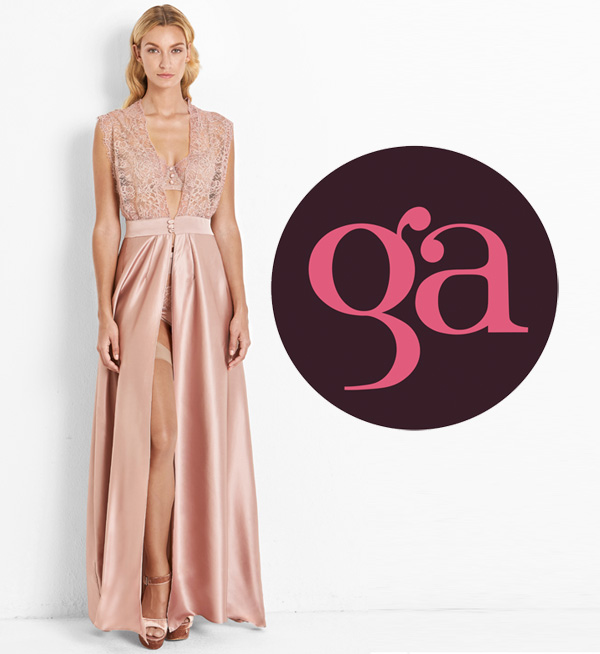 Originally launched in 2005, this uber- glam website quickly gained cult like status for its collection of beautiful, niche collections from some of the most glamorous and luxurious lingerie designers in the industry. Now with a brand new lease of life following a makeover from new owner, Kim Eldridge, Glamorous Amorous is growing again. Working alongside current designers such as Kriss Soonik, Nina and the Wolf, Emma Harris and Sonata London and brand new launches such as Katherine Hamilton, Aemilia and Something Wicked, Glamorous Amorous is moving forward in exciting directions with several more new launches planned soon including swim and resortwear and accessories.Hailed this year as one of The Independent's – 20 best online lingerie shops, check it out at www.glamorousamorous.com.