This Is Not Your Grandmother's Nursing Bra ~ On Gossamer Maternity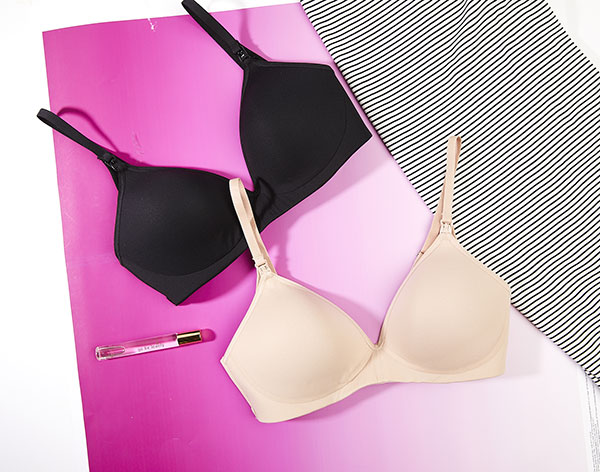 By HOLLY JACKSON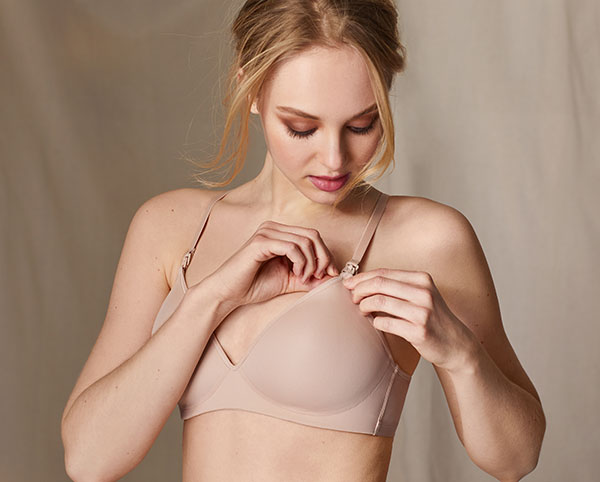 I have a highly fashionable friend who recently gave birth, who is dealing with being a new mom like a superhero but is really struggling with the loss of her former style. Like many new moms, she feels trapped in her cheap and ugly stretch clothing but also unable to move on from it (she says she's changing her shirt at least three times a day at this point due to the baby). She wants to feel functional and glamorous, and the loss of her personal style has hit her hard.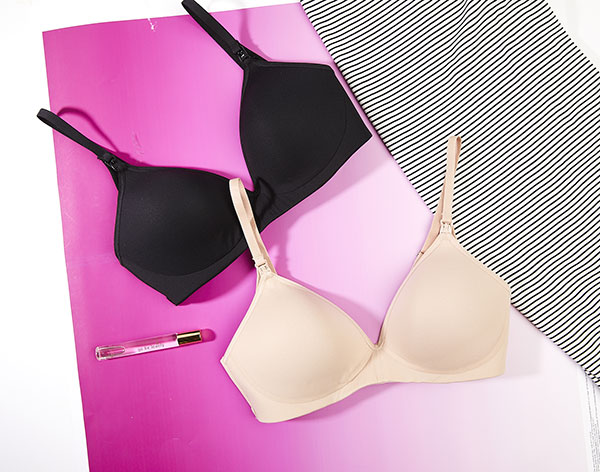 I always tell people that I believe that no one deserves ugly underwear, but sometimes we have to live in functional underwear due to our circumstances. Luckily, there are lots of nice minimalist  maternity options these days that are both functional and still let you retain a sense of personal style. The Next to Nothing Micro Wireless Nursing Bra by On Gossamer is a really good entry in this category.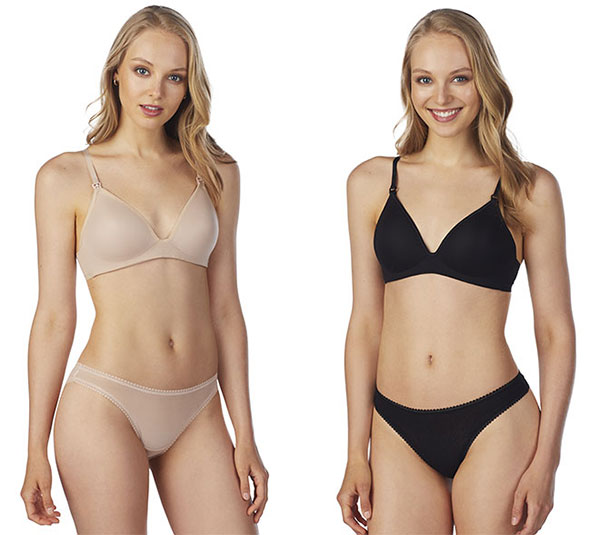 Sizing runs from 32B to 38DD and the bra comes in both champagne and black. The look is sleek and simple, using featherlight microfiber to create support and fit flexibility for women who are nursing. Easy to use nursing clips complete the look, making this bra easy to use and comfortable to wear. Unlike many nursing bras, this one has fashionably skinny straps and light elastic, so you don't feel like you're wearing your grandmother's nursing bra.
This wire free nursing bra is a great basic that won't make you feel like you've become someone you don't recognize.