Spring Maternity Sleepwear for New Moms by Mari M.
By HOLLY JACKSON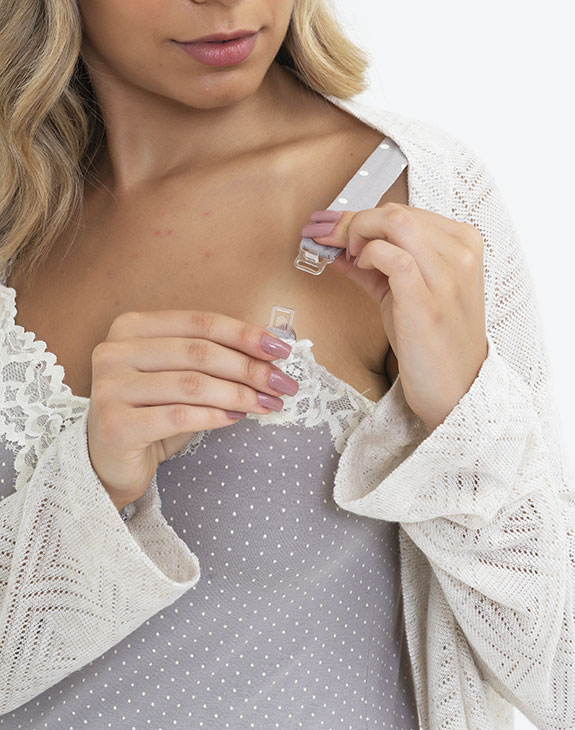 I've always been a fan of gorgeous robes and pajamas, but most of the stuff you see in the maternity market tends to reflect comfort and function rather than luxury and beauty. I was pleasantly surprised to run into Brazilian brand Mari M, which clearly seems to believe that glamour is for everyone!
Mari M started in 1998 and has branched out into a myriad of different categories. They cover fashion pieces, basics, maternity, and loungewear pieces.While some brands view their maternity line as a small addition to their basics line, Mari M clearly views their maternity offerings as equally important and fashionable. Their Lolla chemise combines beautiful lace with a decadent floral print, while their 'Happy' Collection dresses up basic comfort pieces with lace and classic silhouettes.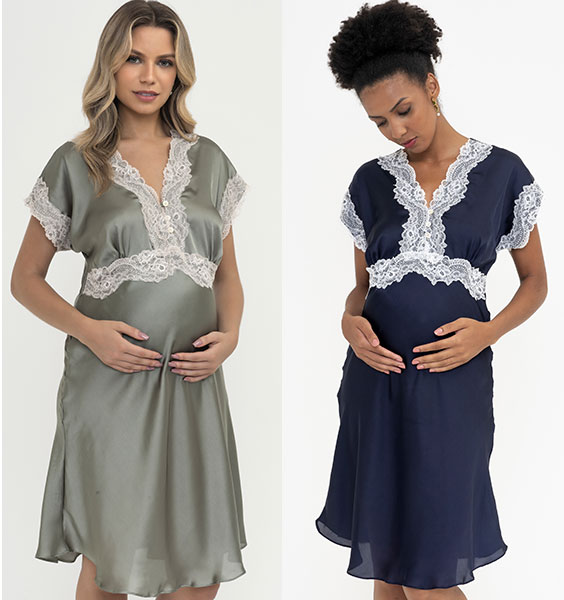 Their current Blue Flowers collection combines an blue base with effervescent pink roses and trims each piece with bright pink lace. It's notable that this fashionable collection covers all categories, from sexy short chemises to maternity pieces suitable for nursing mothers. It's a perfect and slightly unusual take on spring flowers that is also easy to wear for a range of skin tones.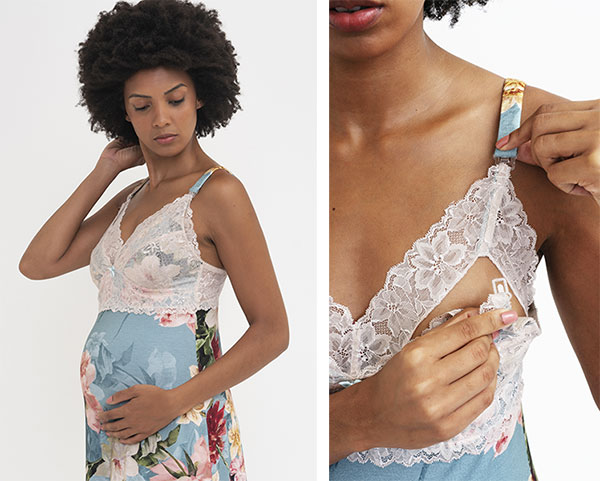 Basics aren't neglected here, but they are dressed up with lace and lovely shapes. Even the maternity options are dressed up with lace trimmed straps and lace waistbands, while still featuring easy to wear silhouettes and breathable fabrics. These are basics that can be worn even after you're done nursing, as they are identical in look and feel to more fashionable basic pieces from more standard lines.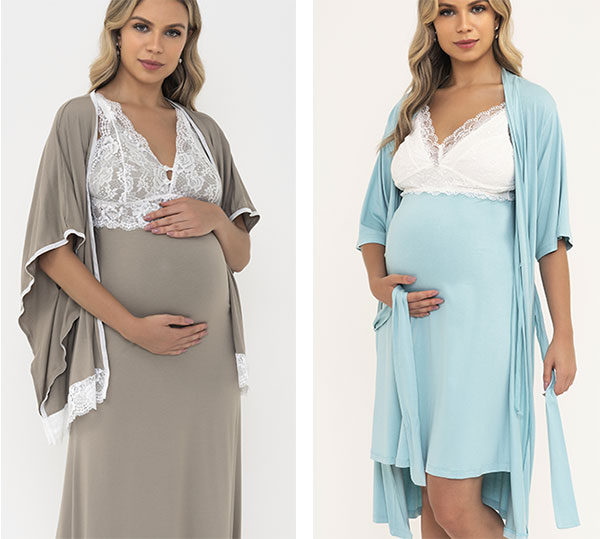 When I'm wearing my other hat and writing about curvy lingerie, I write a lot about equality and having choices. In a perfect world, plus-size women and core size women would have all of the same choices. In an even better world, women who are pregnant and nursing would have access to all of the same fashionable and high quality pieces as well! I love seeing companies like Mari M living that philosophy. Anywhere where two friends can shop for a sexy date night and for beautiful maternity pieces at the same time gets my vote.