URTUMUCH ~ Luxury Loungewear & Resortwear for Unapologetically Plus Size Women
By HOLLY JACKSON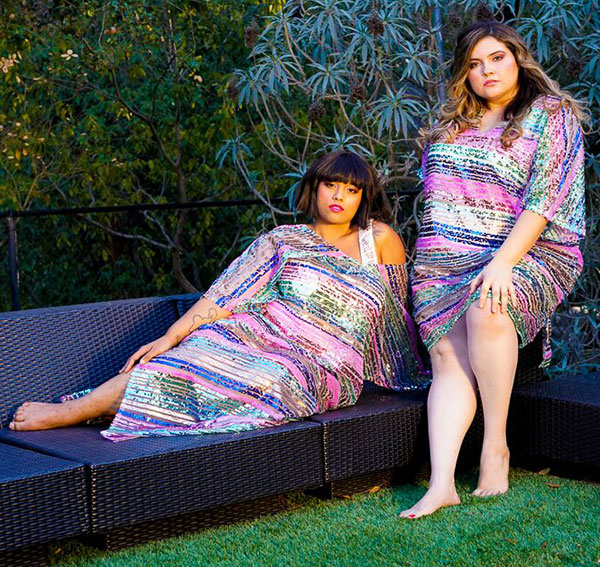 One of the first things you figure out as a plus-size women is that you're supposed to take up as little space as possible. On planes, public transportation, and in restaurants you sit there and think about how to fold yourself into as small a space as possible. You worry if spaces are made to fit you. You worry what people will think of you if you can't manage to fit in that day. Space becomes the unknown and potentially the enemy, an issue that can prejudice people against you and expose you to public censure.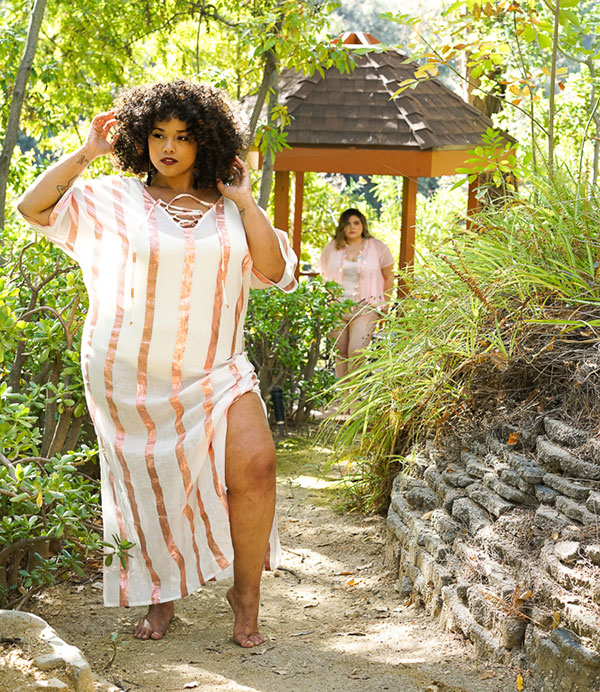 There's a lot of discussion about taking back the right to take up space in the plus-size community, so I love when a brand seems to embrace and embody that idea. URTUMUCH makes pieces that are big, bright, and loud. They also make pieces that are luxurious, offering an alternative when much of the market is still pursuing budget options in larger size ranges. The fact that their shop has a specific section for sparkle speaks volumes.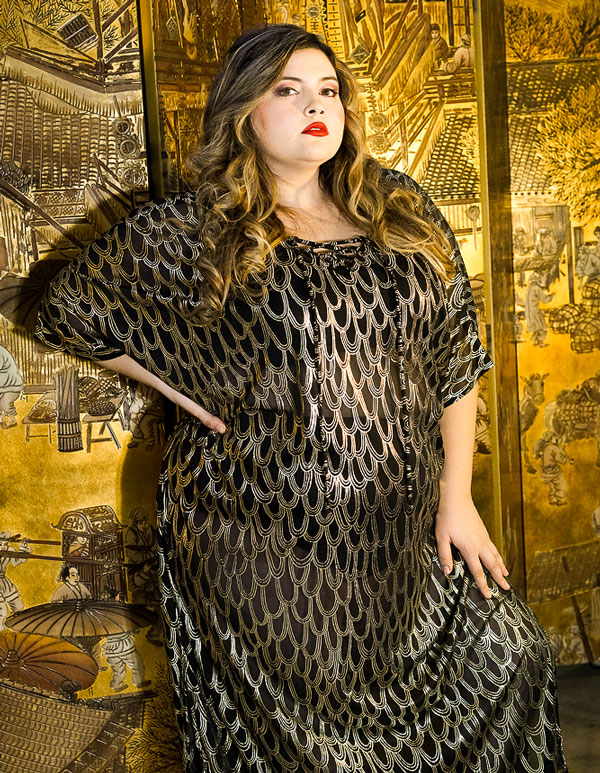 The current collection is based on astrological signs and features glitzy sparkly pieces along with themed prints for each star sign. Almost every piece is a trendy caftan of sorts, from sheer pieces meant to be worn over lingerie or swimwear to sequined and feathered pieces that would look at home with heels in a fancy restaurant. These are pieces that are ready to take up space and attract major attention.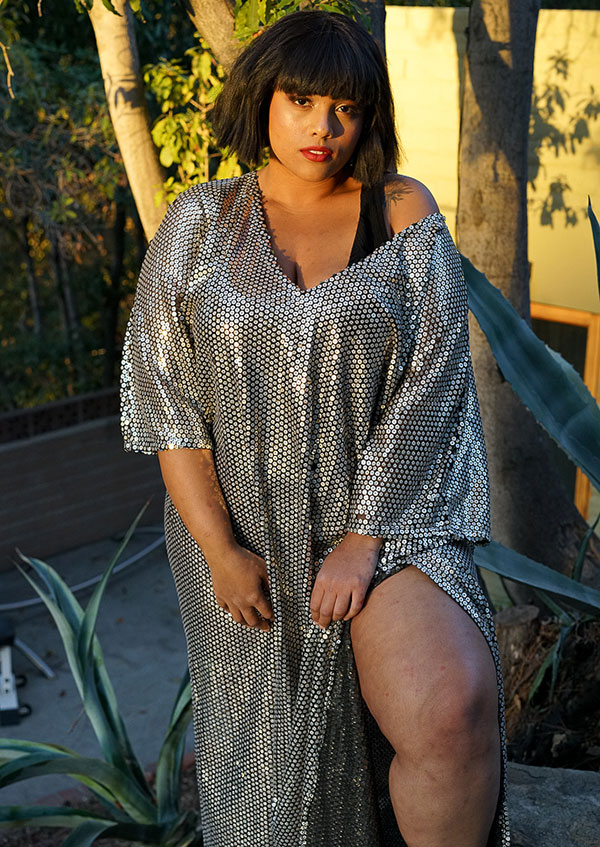 All of these pieces are also able to serve multiple functions. The Juno Cardi is perfectly ready for festival season, while the Taurus Mini would make a great date night look over a base layer or a lingerie set. Other pieces showcase dramatic feathers and frills in ways that are dramatic and eye-catching. As the brand name seems to be arguing, there's no such thing as "too much" no matter what people say.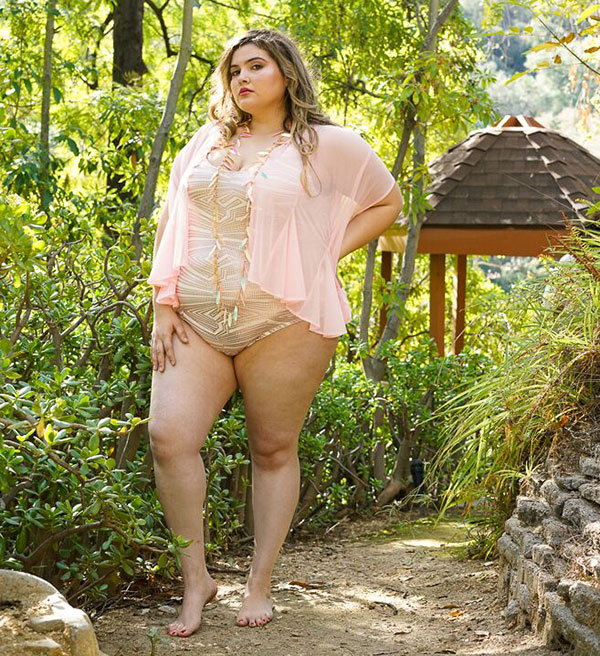 Each piece is made in Los Angeles and sourced locally and sustainably. The company is currently doing small-run productions only and focusing on designs that will stand the test of time. It's a lovely attitude, especially as clothing becomes more disposable and fast fashion dominates the market.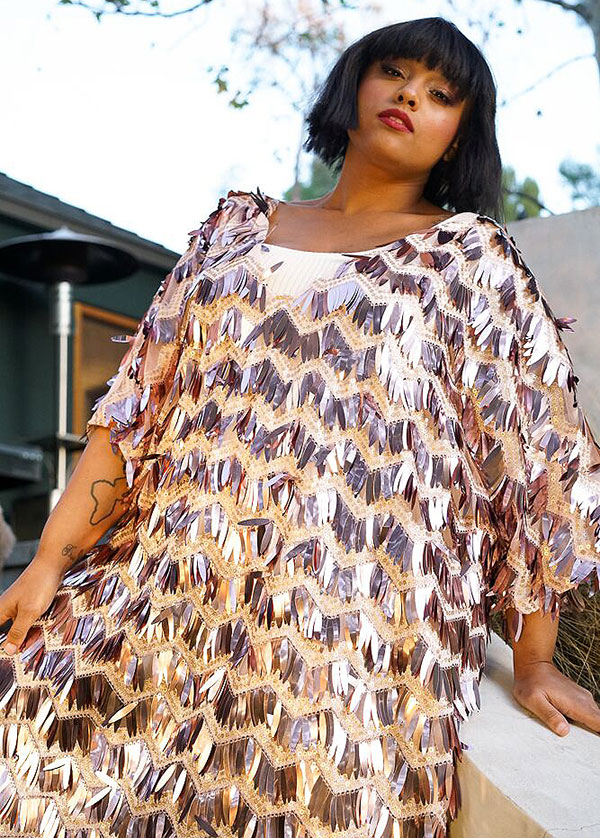 I'd love to see more brands display the attention to quality and attitude towards the plus-size community that URTUMUCH does. Many plus-size customers have money to spend and want to spend it on quality pieces that will last – and maybe add some sparkle to their lingerie drawer while they are at it.