To China and Back ~ Fashion Forces Flourish
BY TINA WILSON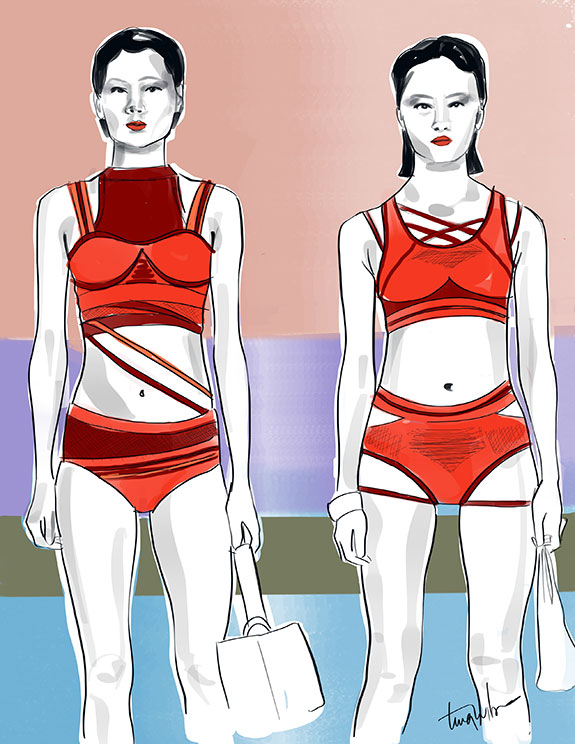 Two separate journeys to China in one month, the second time for just one weekend. It sounds more painful that it was. In fact it wasn't painful at all but a hell of a lot of fun. I shared the first trip in my previous blog which was work related and now I want to let you in on what it's like to be a judge in a fashion show in another country thousands of miles away, in Shenzhen.
I was invited last year by the SIUF, the Shenzhen International Brand Underwear Fair, to be a judge in their annual intimate apparel fashion show. The show coincides with a big sourcing fair that attracts thousands of people from the local Chinese industry and some from abroad. When I accepted I had no idea what to expect, I did not know how big or small the show would be and had no idea of the professionalism of the show or who the other judges were.
I was quite pleasantly surprised to find out the other judges were people in the top of their fields. Professors of colleges here and in China, international trend and design consultants, magazine editors, television and fashion show directors and producers. Some of the judges I knew and others became new friends. Friends that I would soon be discussing beasts and unicorns with and their relevance as sleepwear.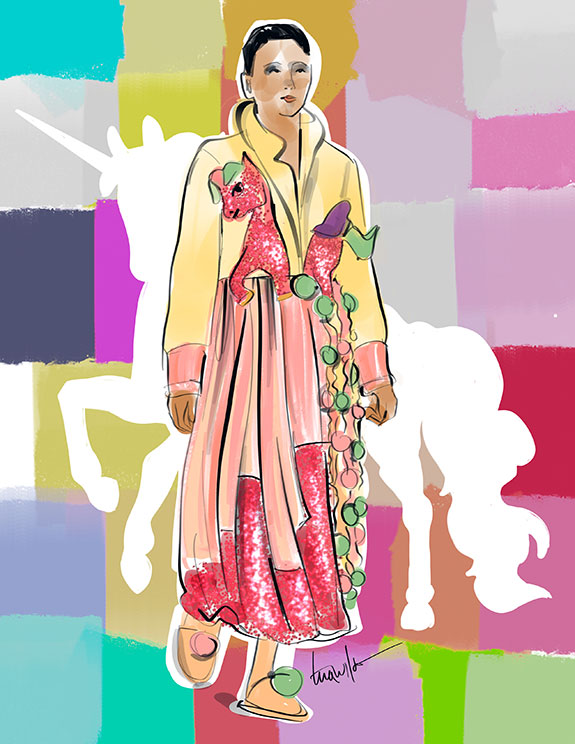 The first day I was late, having had my flight delayed until 2 am, so I notified my "handler" that I would miss the opening ceremony to get a few hours sleep and join everyone for the initial round of garment inspection. As I was exiting the Four Seasons Hotel to go across the street to the convention center, I ran into a friend and an owner of factories in China who gave me a hug and said " I have to run, I am taking some government officials out for breakfast, I'll see you later"….hmmmm I'm still wondering what that entails.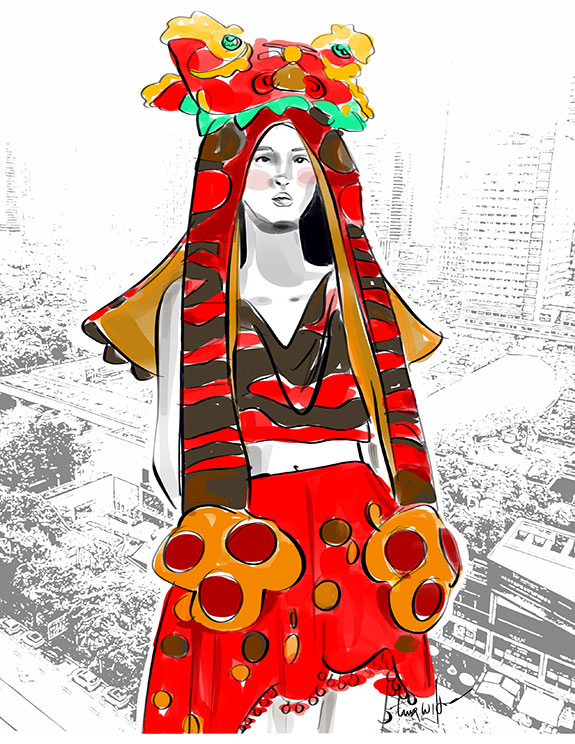 I arrived and was led into a room with about 20 mannequins, each dressed in an ensemble. It was quite apparent that each mannequin was designed by very different personalities. I was given instructions from some of the "old pros" that had done this before on how to be nice but firm as we rated everyone. There was raw cut and bonded underwear, which we all loved and seamless sporty looks that were equally great. There were also the more classic corsetry type garments but I found myself drawn more to the non-traditional garments.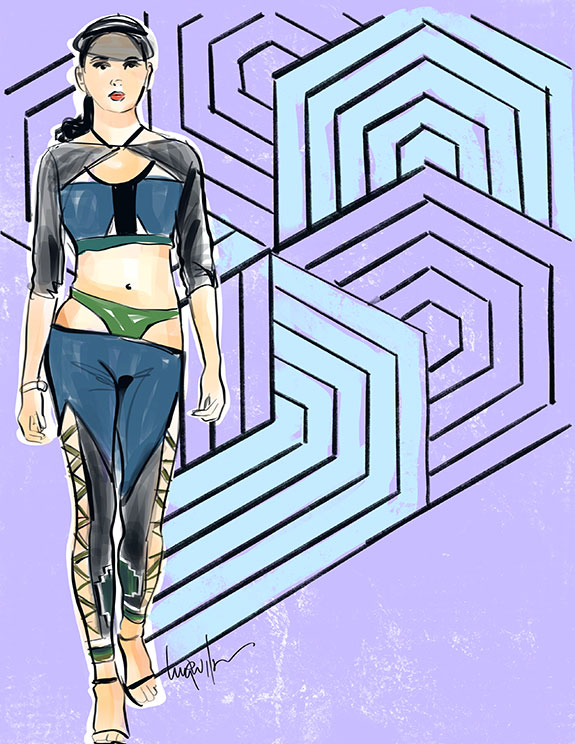 I did not realize that later there would be part 2 where we sat at a podium in front of a huge audience with our faces plastered on a screen with our scores displayed below us…when I found that out I was a bit petrified. And I didn't find out I had to actually speak until much later.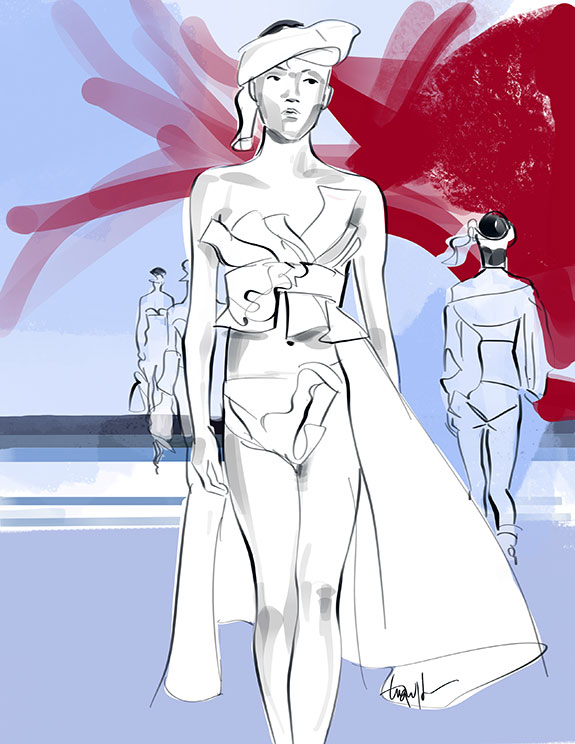 The judging was broken up into Intimates and into Sleep and Lounge. Two separate judgings and 2 separate shows.
The lights went down and we were treated to 5 garments per student, it was so different to see the garments up on the stage with their "companions". It was a very special treat and it was so difficult to give someone a low score, there was so much imagination and courage on display. I admit to being one of the more lenient forgiving judges and apparently that is how a "rookie" judge behaves, giving the more seasoned judges the room to be a bit cruel. I was told the more I judge the harder I will become. I see that happening.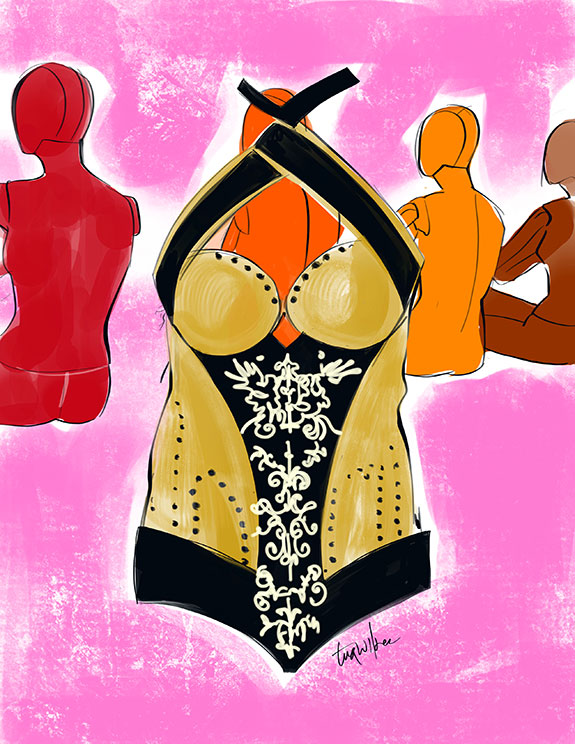 The intimates were lovely; there were layers of organza in one vignette and gold and black velvet with embroidery in another. The talent was flowing, in some cases the execution and the fabrics needed improvement, but I told myself these are young students and they are doing a fantastic job with little or no experience.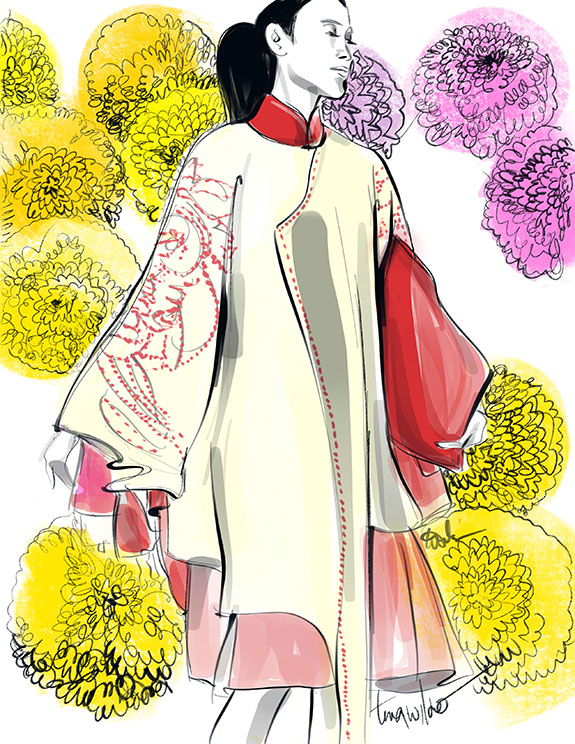 Sleep and lounge had some really crazy, wild beautiful, brilliantly kooky garments; very little was what I consider "normal", thank goodness. They shook things up and we were grateful. Even a somewhat traditional kimono was embroidered and quilted and accessorized with the model carrying a pillow, I loved that touch. The winner in lounge category was elected with a bit of recount drama but in the end the "declared" winner was superb and deserving of the prize. The garments were all knife pleated caftans and robes with homage to food, glorious food. Images of hot dogs, burgers, lemons, limes and even potato chips adorned the creations and it was done very well…. Bravo.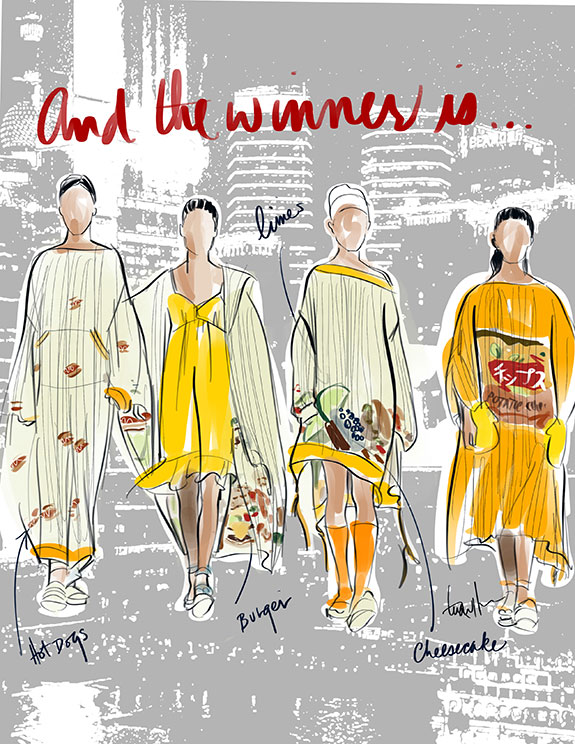 I would like to thank the SIUF for inviting and showing me the wealth of talent in China and letting me experience the great hospitality and the chance to commune with interesting, fun, creative people, I can never get enough of that. I departed Shenzhen approximately 48 hours after I arrived; I believe I spent more time in the air than on the ground.
Peace, Love and Resistance