Classic & Enduring ~ Hanky Panky Signature Lace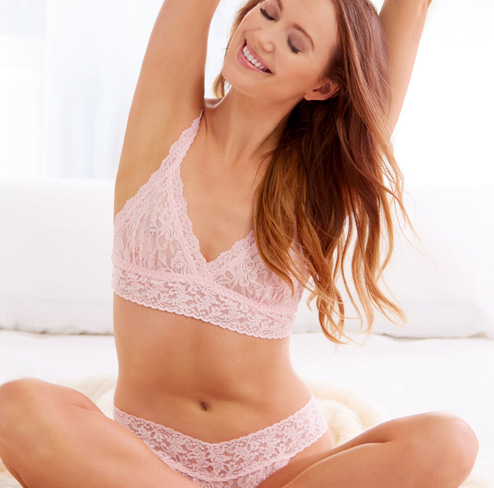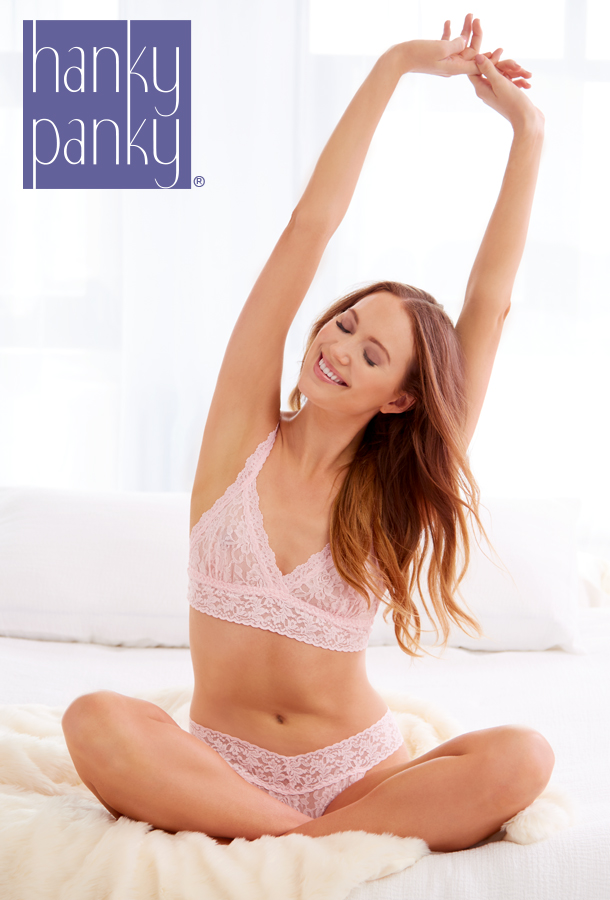 The classics are classics for a reason. Hanky Panky's triangle Crossover Bralette and Original Rise Thong are a perfect pairing in our soft and pretty bliss pink Signature Lace.
There are over 350 Signature Lace items in the Hanky Panky collection including many styles, colors and prints of panties, camisoles, chemises, tops, teddy's, bras and bralettes. Soft and ultra comfortable intimates, there's styles and fit for everyone to love, including plus sizes.
100% of the fabrics and trims used to make all Signature Lace styles are knitted in the USA. Even the Supima® cotton fibers used to make crotch linings are grown in the USA. Signature Lace is an exclusive pattern available only to Hanky Panky.
Hanky Panky makes the world's most comfortable thongs, panties, boyshorts, bralettes, and lingerie!