Lise Charmel Launches Ecrin Nature Print Collection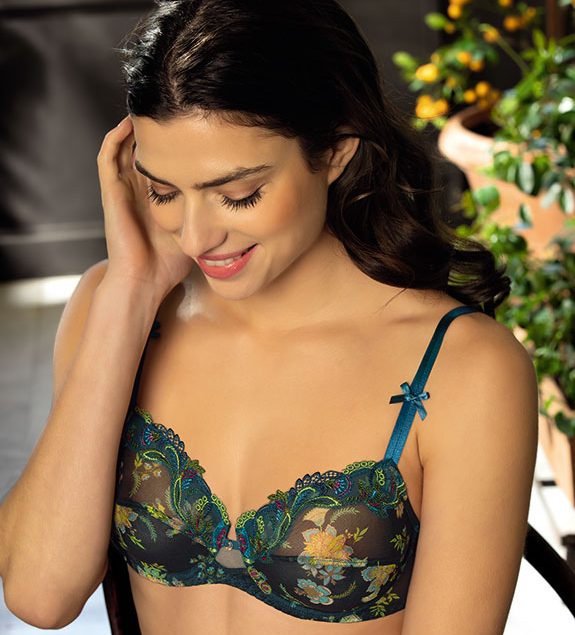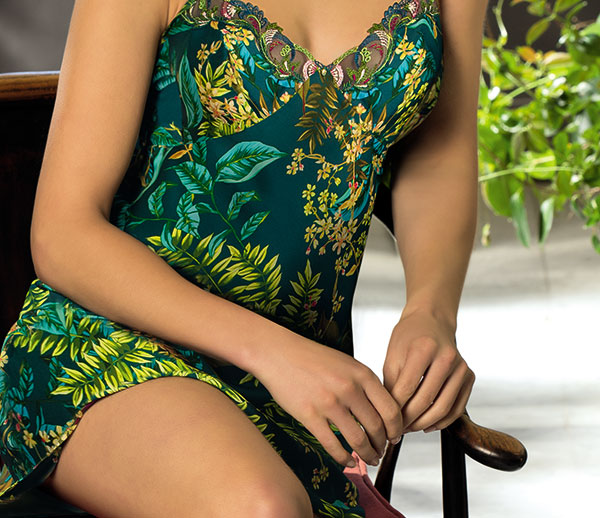 I'm bound for the Northeastern USA next week where I will be transferred from the dry, simplicity of the desert into a labyrinth of greenery. For me, the month of July is always reminiscent of the lush forests of the Adirondack Mountains where I spent every summer of my childhood and beyond surrounded by abundant luscious plant life under mile high trees and crystal blue lakes. There is something provocative about this verdant landscape, deeply feminine and beautiful; inviting escape. I suspect my propensity for every shade of green was birthed there and why I always return for a dose of vegetation that belongs solely to this region.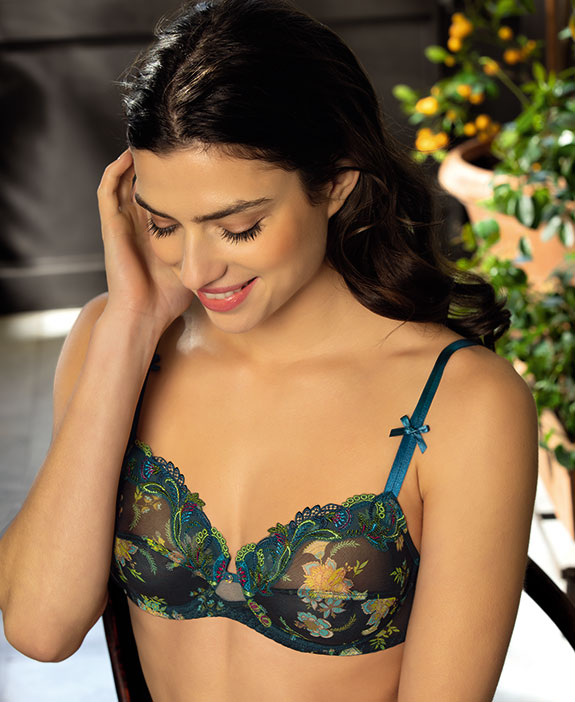 I may be waxing poetic here, but frankly every time Lise Charmel launches one of its exquisite exclusive print collections I am inspired. This time it's the Ecrin Nature Collection, a harmony of blues and greens printed with an ink jet technique bringing a brilliance of tone on a sumptuous high grade poly satin and tulle. Anointed with a precision multifilament embroidery incorporating 5 colors is a clear statement of Lise Charmel's signature of romance, elegance and artistry.
This 15 piece lingerie collection delivers this month and  includes 5 bras 32-40, A-E cups and 6 panties XS-XXL as well as 4 standout lounge pieces XS-XL, each capable of integrating into a woman's everyday wardrobe.