Empreinte Showcases Jazz Lingerie Collection in New Lift Addict Group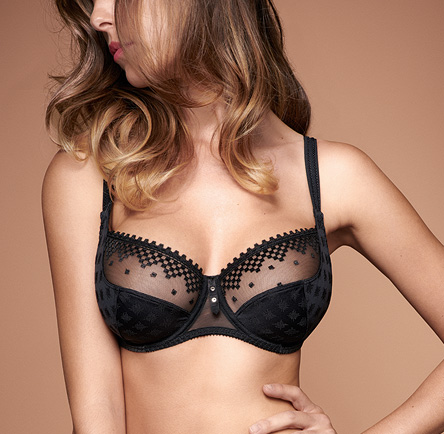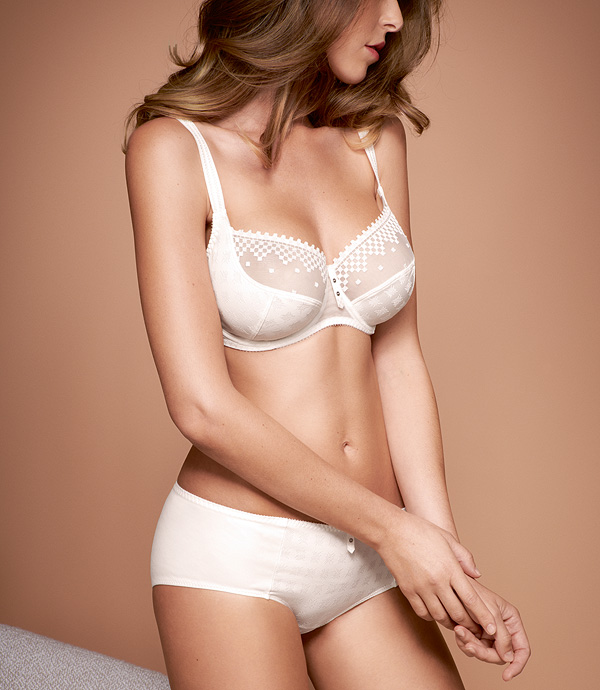 The sensational Jazz Collection is new for FW19 and is part of Empreinte's cut and sewn lingerie 'LIFT ADDICT' group. Their exquisitely cut and sewn lingerie provides unrivalled lifting effect, enhances the figure for all morphologies and succeeds in combining seamed cups with absolute comfort.
The stylish motifs and comfortable materials make Jazz an essential everyday collection that offers wellbeing and modernity. The soft, smooth knit fabric is adorned with fine graffiti motifs and combines perfectly with a checkered pattern embroidery which guarantees a cozy feel.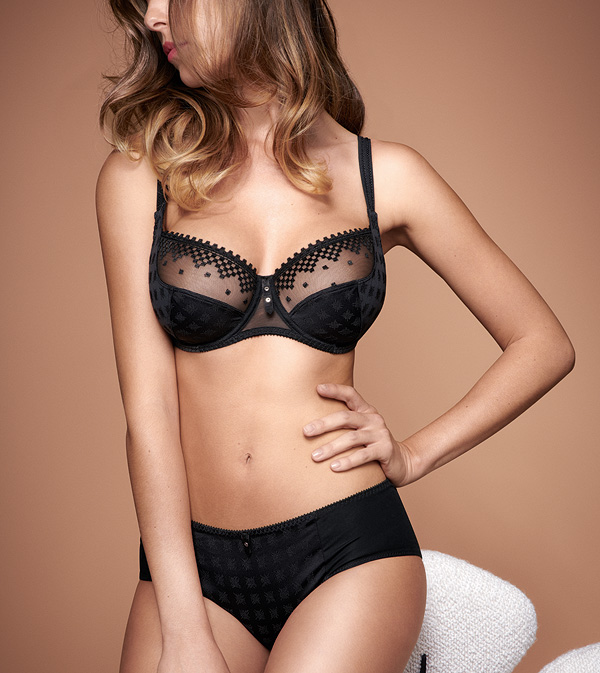 Now available in stores, Empreinte's Jazz collection is available in Black, Natural and Caramel. There are two bra styles; full cup and low necked in sizes 30-46 C-G cup. Pair with the Shorty, Brief or Panty in sizes XS to 3XL.

Lift Addict is a regrouping of Empreint's cut and sewn lines. These bra's offer excellent support which is ensured by seaming that moulds the bust and results in a superior lifting effect. All types of bust, whatever the shape, are enhanced by cut and sewn bras. LIFT ADDICT bras are ideal for the less firm busts.
The 'Lift Addict' range comprises a mix of fabrics and shows creativity in the full cup and low-necked styles, with the inclusion of embroidery, lace, woven fabrics…either see-through or opaque, plain or multi-coloured, simple or very decorative. A 'glamorously seductive' vibe is more apparent, with excellent support available up to an H cup.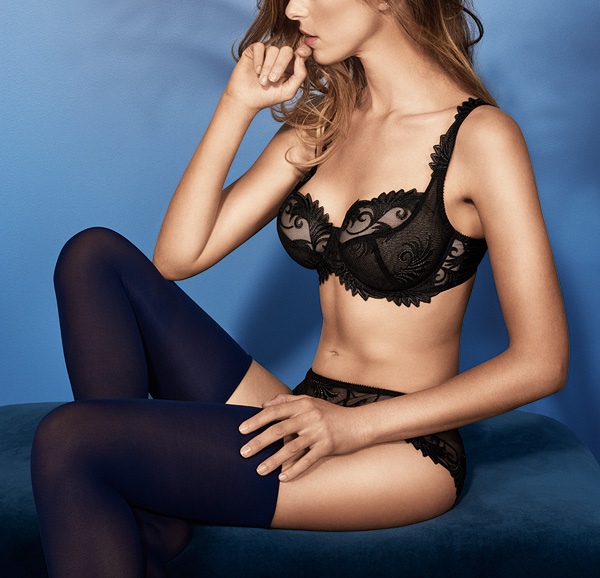 Other iconic Empreinte styles in the LIFT ADDICT collection are the seductive Thalia (above) and Lilly Rose (below)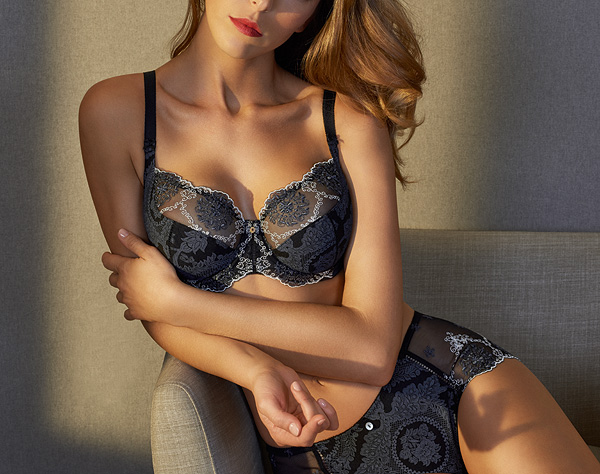 See Empreinte's Best Selling Cassiopée Collection  in their REVOLUTION Group which encompasses their seamless lines.