The Great British Summer
By HELEN MASTERS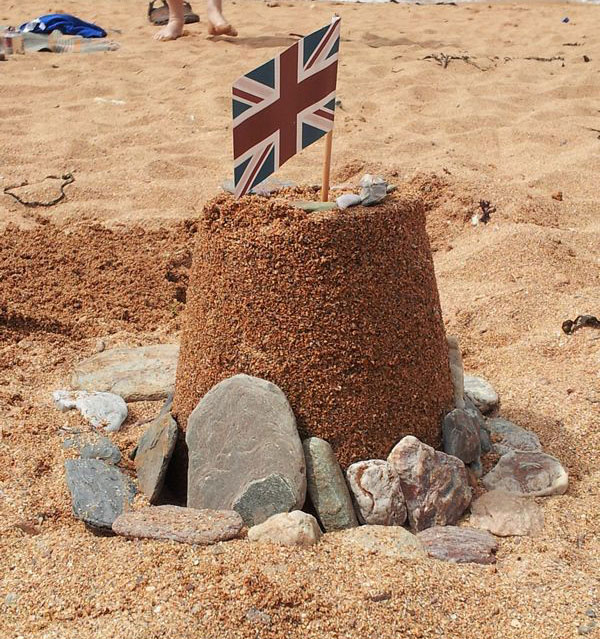 After what has felt like a slow start here in London, the Great British Summer is finally upon us – and in the chaotic times we are living in, boy do we need it!
As with many other aspects of life, Brits have their own unique take on summer, so I felt it only right to share some great British summer traditions (some stylish – some less so) with my US cousins.
For the low down on how to do the Great British Summer in style – whether you are going high-brow in Henley or casual in Croydon, here is my list of customs to follow (plus a few to avoid) and how to do it in style with the best Brit brands.
The Great British Summer
(for Lords and Ladies)
The Great British Summer
(for Lads and Lassies)

 The Seaside

A summer staple since Victorian times, thanks in part to the arrival of rail transport and of course our beloved bank holidays, the seaside is a British favourite. Forget the donkeys, saucy postcards & sandcastles and head for a high-brow beach experience complete with your own luxury beach hut at Sandbanks in Dorset – it has some of the most beautiful coastlines (and celeb beachfront properties) you can see.

Deckchairs & knotted hankies

Get the authentic British seaside experience with a deckchair and a knotted hanky on your head… While the hanky as a sun hat may be thankfully dying out, the deckchair is still a firm favourite – despite nobody quite having worked out how to get out of one elegantly…

 

The season: Ascot, Henley and Wimbledon

Whether it is horse racing at Ascot, rowing at Henley or tennis at Wimbledon, this is the way to do the season in style – a great excuse for dressing up, plus lots of Pimms and strawberries…

 The great outdoors -whatever the weather: Funfairs, BBQs & Picnics

Us Brits will never be beaten by our often inclement weather – cue barbecues in the rain, funfairs when it is freezing and picnics in all weather – you may not think it, but yes it is summer, and we will enjoy it!

 The Proms

The most high-brow tradition of them all – the Proms, a summer season of daily orchestral classics with its famous last night at the Albert Hall, is a celebration of all things British – cue Union Jack flag

 The Festival Circuit

For a more modern musical extravaganza, head straight to Glastonbury – the flagship summer festival – but don't forget your wellies!

 Boating on the Thames

A punt on the Thames is an elegant way to spend a leisurely sunny summer day – think Brideshead Revisited or Oxford and Cambridge boat race if you are feeling more active – and don't forget the champers…

 Splashing in Fountains

For a more down to earth water adventure, get down to some fun and frolics in one of London's many fountains – perfect for cooling down when the temperature rises.

 Croquet & Cricket

The ultimate aristo-sports, can today be loved by everyone – London now even has rooftop bars with their very own croquet pitches – tally ho!

Football in the Park

Our national game and our national obsession is at its height in summer – and with our women's football team recently reaching third place in the World Cup this one will grow and grow (and maybe get an injection of glamour?!)
So there you have it – my lowdown on the Great British Summer – and here's how to do it and look stylish in the process, with some Great British Brands:
Dress for the season from top to toe– make your Ascot hat match your undies at Hattie Smalls – the ladies in this Lancashire based boutique firmly believe that an outfit starts with the lingerie and ends with the hat – and they have both covered which is why they have made my summer Hot List (see below)!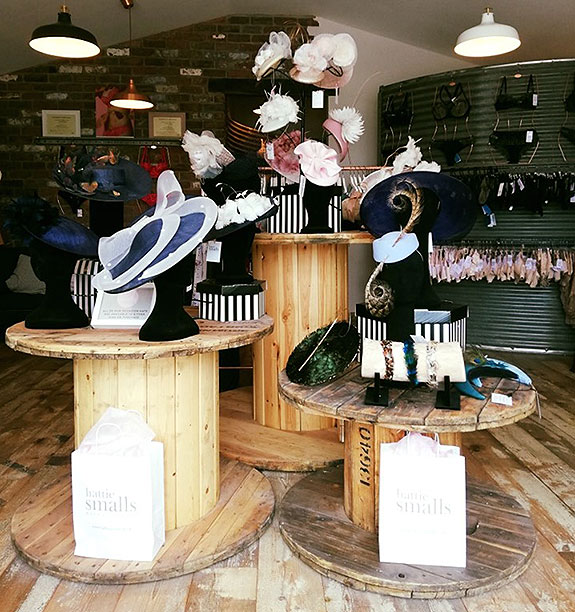 Do the summer sporting look in style – with an ath-leisure inspired look – some of the hottest ath-leisure brands of the moment are London based – think Vaara, Strider's Edge and my favourite GymLuxe which offers a fusion of technical performance and luxe styling creating activewear that looks as good over your jeans as in the gym – and it's all made and designed here in Britain.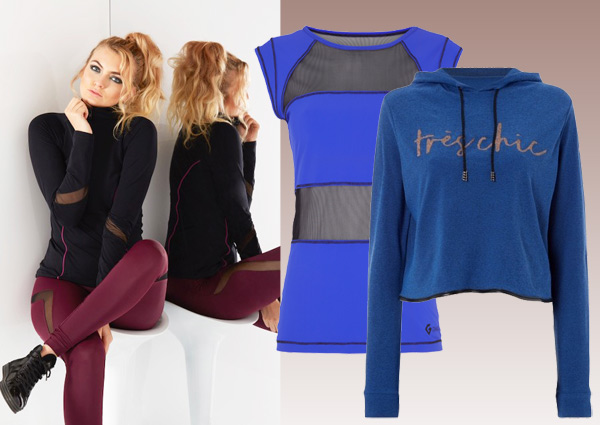 Brave the British beach (or frolic in the fountain) with a touch of glamour – courtesy of brand new British based swimwear brand Jag London – it's sporty, it's sexy and it's summer chic at its best which is why it has made my latest Hot List this month – see all HOTs at bottom!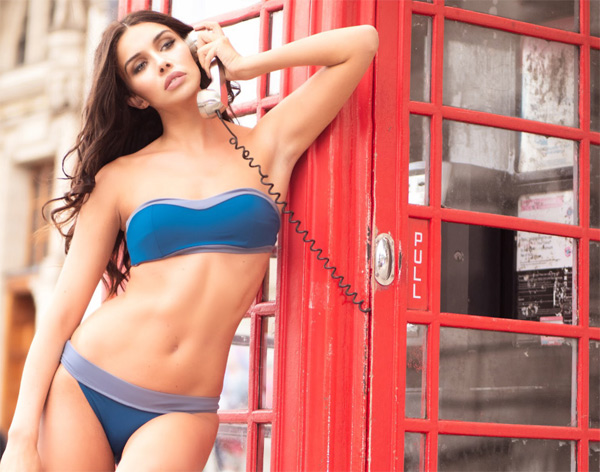 Party in Style at Glasto where anything goes – Pimped up wellies? Need -to be- seen bras with cut- off jeans (Emma Harris Tamara, the perfect festival outfit!)? Or my personal favourite – the reinvented Bloomer from Brit brand Bloomin Sexy – light, comfortable and perfect for glamming up for Glasto.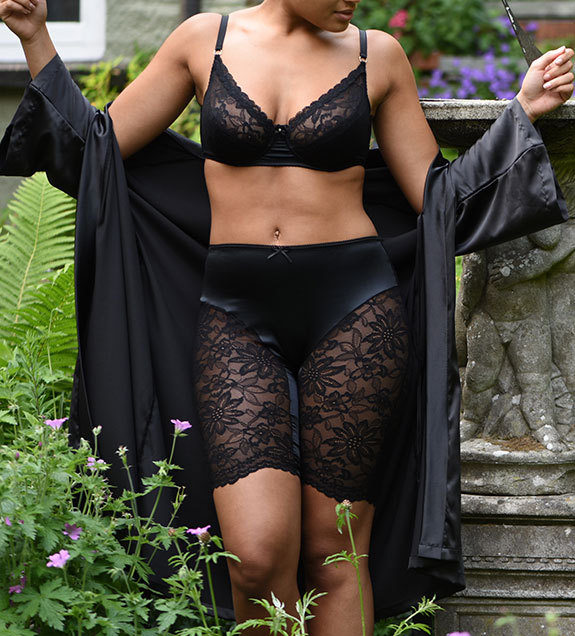 ---
Helen's 'Hot List'
---
Hot British Brand  – Jag London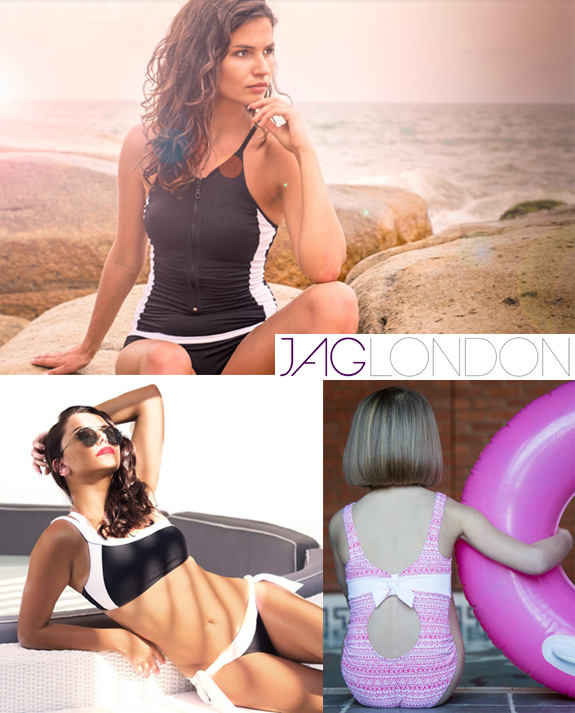 Created as a challenger to bigger name brands that don't always deliver on quality, Jag London is a new British designer swimwear brand for the modern woman who wants something that looks good but is also practical and importantly wants something of superior, long-lasting quality. With a sporty sexy aesthetic and a lower price point than some bigger name brands plus absolute precision detail, fit and quality – it is a hidden gem. What's more, it has gorgeous bags and hats plus a 'mini me' girls range too! Check it out at JagLondon.com
---
Hot British Retailer  – Hattie Smalls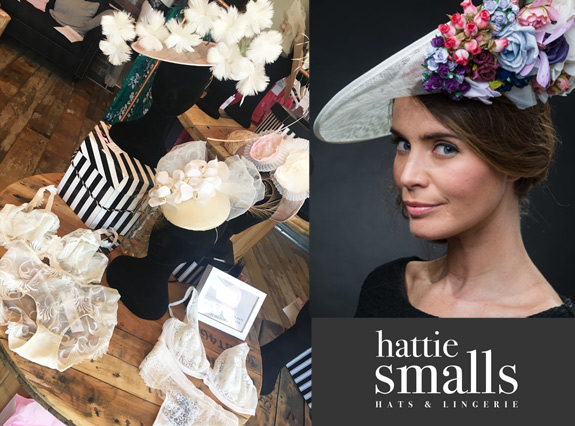 Based in the Lancashire countryside, this innovative retailer of hats and lingerie aim to empower their customers to look and feel fabulous from top to toe!
Hattie Smalls offers a stunning collection of headwear for both hire and purchase together with beautiful lingerie, seriously comfortable sleepwear and a range of hosiery.
Hattie Smalls firmly believe that any great outfit starts with what's underneath and is finished with a beautiful hat – yet many ladies believe that hats don't suit them and don't know which bras suit them either!  Hattie Smalls has the solution – with carefully chosen designs, from some of the countries most talented milliners to inspire and prove that all ladies can find a hat they love, as well as a professionally fitted, luxury lingerie collection to give confidence, celebrate yourself and provide shaping from the inside out.
The Hattie Smalls experience includes delivering exceptional customer service, in comfortable surroundings, with convenient parking available just outside the store and a warm welcome waiting for you inside – visit them today at www.hattiesmalls.co.uk or in person at Hattie Smalls, Crook Hall Farm, Maltkiln Lane, Bispham Green, Ormskirk, Lancashire, L40 3SQ   Tel: 07464138743. Email: hello@hattiesmalls.co.uk