Emma Harris In Finer Detail – Preserving the Art of Hand Sewing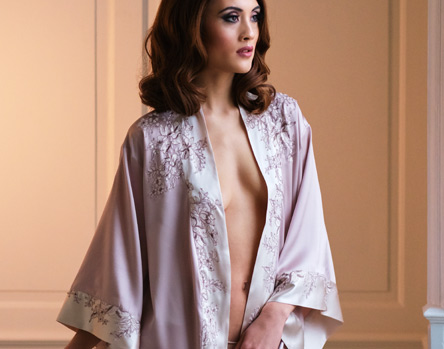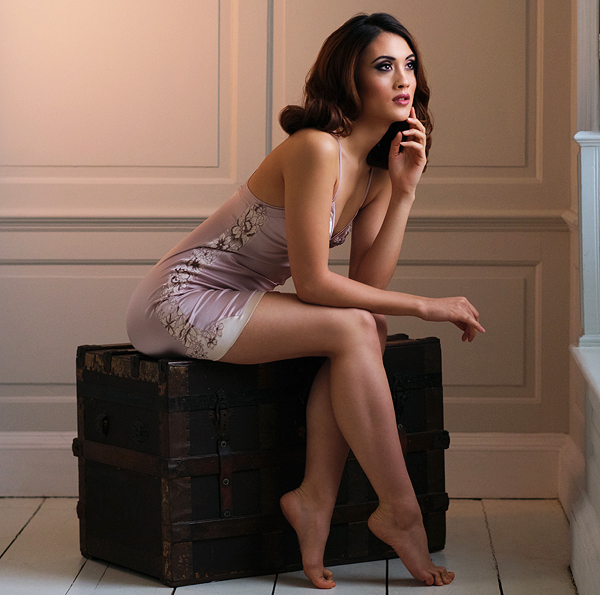 In an age of mass production, Emma Harris, the British based luxury lingerie atelier, firmly believes that hand sewing is an art which deserves to be preserved. By producing 'In Finer Detail', her first Couture Collection, Emma Harris aims to reignite this mastery by producing garments of rare skill that can truly be called hand-sewn pieces of art.
After years of producing high quality and high-end lingerie and loungewear for well known, global designer brands, and creating a strong following for her own Emma Harris Signature collection, this innovative, creative and perfection-obsessed atelier has launched In Finer Detail. This is her antidote to mass market, fast fashion on to the world stage – and so far, to much acclaim.
Debuted at CurveNY in February, the launch collection, 'Morgana', takes Emma Harris's detail focus to even greater heights. It features a combination of styles that have been carefully designed to be worn together or separately including a balcony bra, brief, short, camisole, slip, PJ top and trouser, all in small to large with an unrivalled bra size range (back sizes from 28-36 & cup sizes from A-FF.)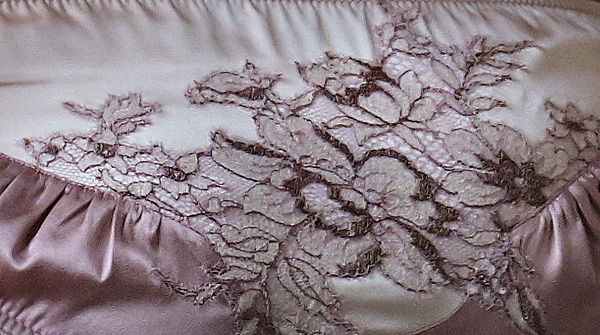 Every garment is completely individual and boasts highly complex Art Nouveau design which is rarely seen on the market because it is so difficult to do well.
Each piece is 100% hand sewn with up to 62 hours of work per piece (yes, 62 – that's not a typo!) – this is the ultimate luxury & wow factor created from the most complex techniques and extraordinary attention to detail for the most discerning lingerie lovers.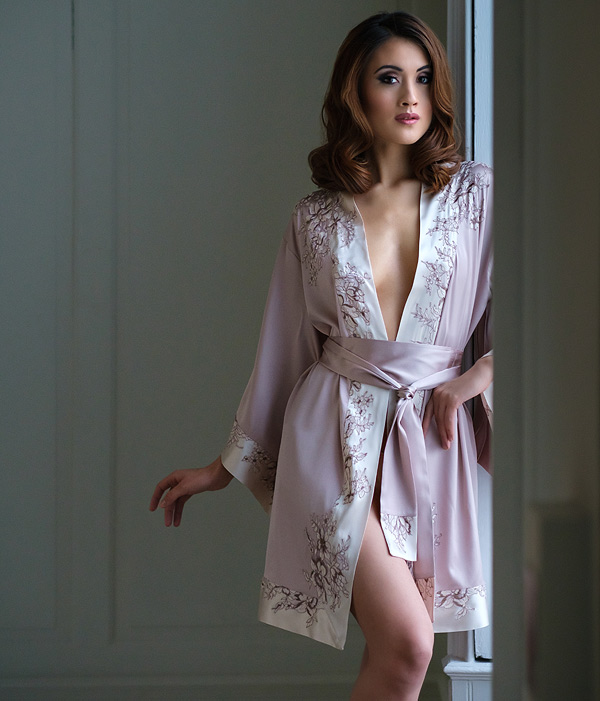 Combining unrivalled techniques such as  the precision pairing of laces, multiple tensions in even the simplest garments for precision fit and long lasting wearability & absolute attention to detail. A constant focus on improving techniques while always minimising waste, In Finer Detail is the finest example to date of Emma Harris's mission to constantly raise the bar, in a sustainable way.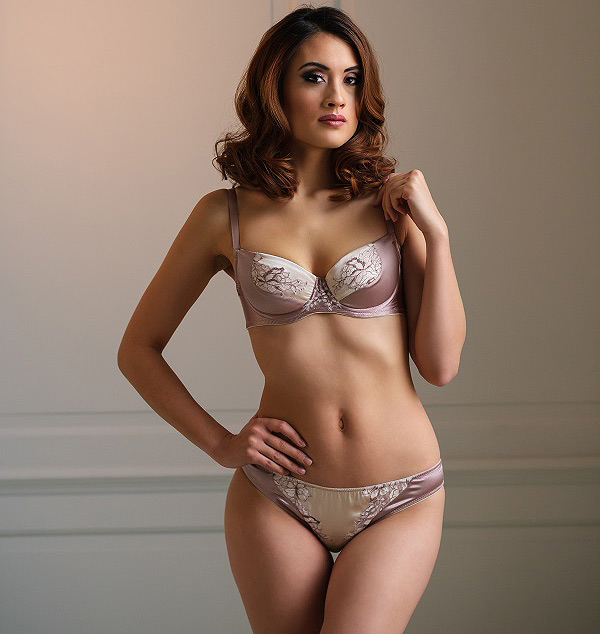 Founder Claire Emma Harris is proud of the result 'Garment for garment In Finer Detail offers more detail and quality for every £ or $ spent than you can find currently on the market.'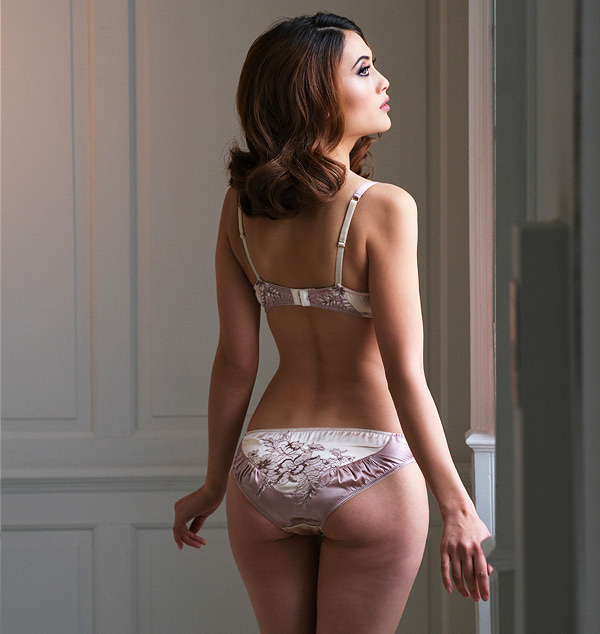 The In Finer Detail Collection is a much in demand addition to Emma Harris's well-established Signature collection. Both collections are available on a continuity basis with new styles each season and the option of individual customisation for customers – lingerie to truly be cherished.