Katherine Hamilton SS20 Collection – Sneak Preview #2 ~ Mariella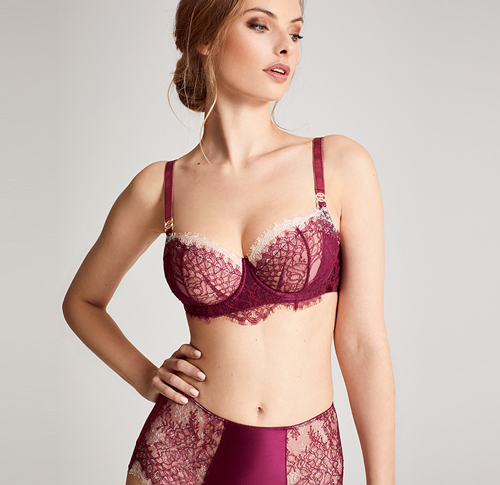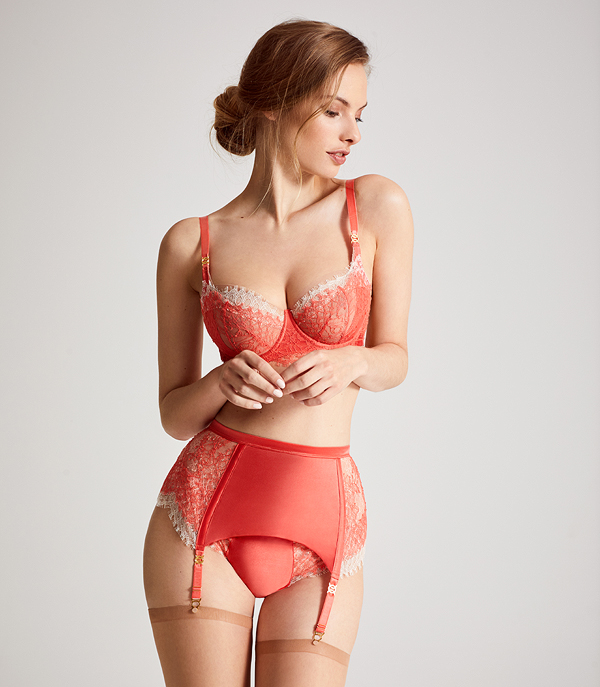 Luxury lingerie with a fit-focus in large cup & small band sizes? Quite simply, Katherine Hamilton has nailed it. Over the last 18 months this British luxury lingerie brand that specialises in larger cups and smaller bands, boasting 54 sizes from 26-38, D-HH, has taken the global lingerie market by storm. Following on from last month's first sneak preview of the highly sought after SS20 collection, today we unveil the second stunning new line for SS20 – Mariella.
Created with supreme luxury and superb fit in mind, Mariella features a generous use of traditional leavers lace made in Calais combined with silk lined straps to offer sumptuous softness at the shoulder and a look that can be showcased under any clothing
But it isn't just about the look – this is a technical feat too! The Mariella bra features Katherine Hamilton's patented underwires, created specifically to give the perfect fit for women with narrower backs and fuller busts.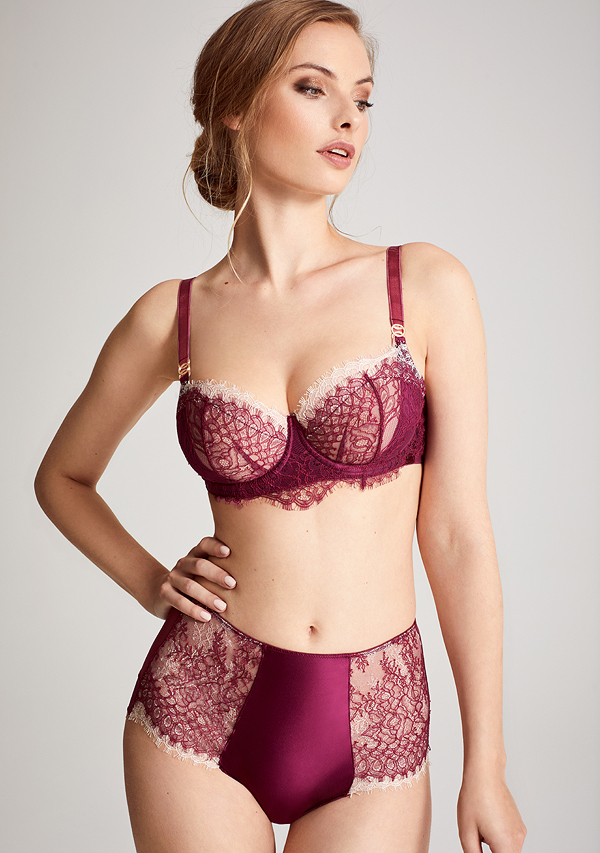 Mariella signals a  further evolution in Katherine Hamilton's offering and a broadening of the breast shapes the brand caters for – while the bestselling Sophia and Abbie bras cater perfectly for a fuller bust , Mariella is designed to look like a genuine balcony style with a horizontal neck edge creating a petite appearance that is perfect for shallower bust , combined with shorter underwires for a lower centre gore and underarm .
The really smart bit is that Mariella still offers full support and great shape from an internal 3-piece rigid tulle cup and internal silk side sling – meaning that it is suitable for both fuller and shallower breast shapes who want a more delicate look.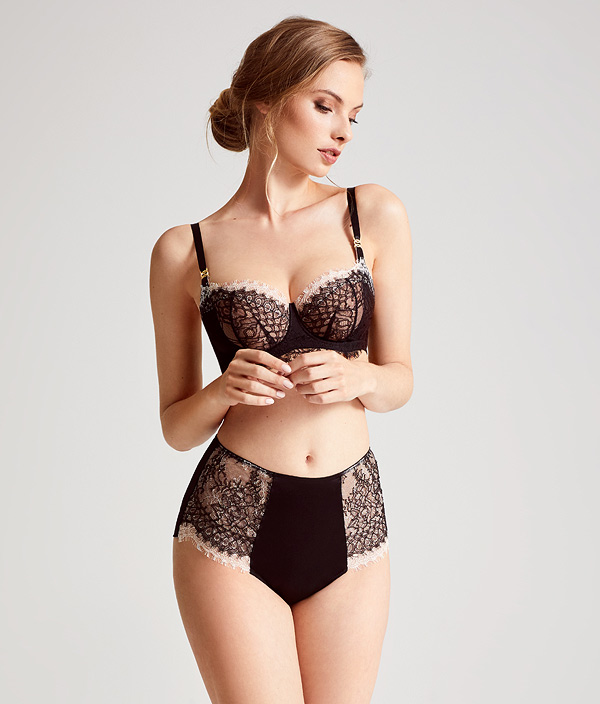 With a stunning triple ring detail at the bra apex and suspender straps and sumptuous lace detail, all in rich berry colours as well as timeless black, Mariella offers unparalleled quality and luxury indulgence.
Look out for more SS20 previews from this show-stopping brand – coming soon.  In case you missed it, see Katherine Hamilton's SS20 EDEN Collection!