Hanky Panky Welcomes Fall 19 With Plus Size Prints
By HOLLY JACKSON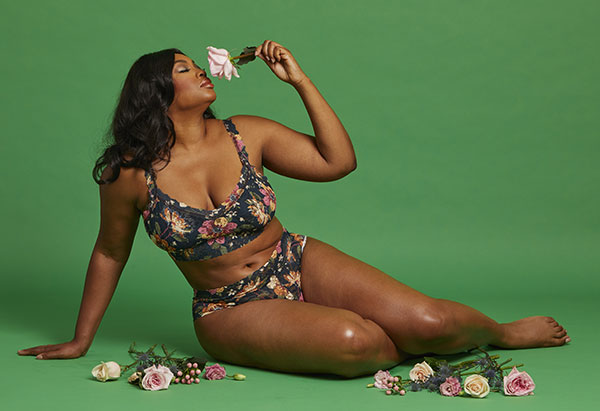 I realized a few days ago that for the first time in nearly a decade, I will get to experience autumn again! My move is finally over, so I've exchanged my office view of the Garden District in New Orleans for a gorgeous view full of trees from the 1800's and a beautiful vista over a cornfield. I can't wait to see what happens to the colors in my yard soon! My excitement about experiencing actual seasons has my mind on prints – and Hanky Panky clearly agrees with me.
I was incredibly excited to see that not only is Hanky Panky featuring several of their exclusive prints in plus-size thongs, but they've even created a full matching set for their Autumn Bloom print recently! Anyone who follows my writing knows that I have frequently stated that I will buy any print that Hanky Panky comes out with in plus-sizes and that I wish they would release more. This may be the season that puts my wallet to the test!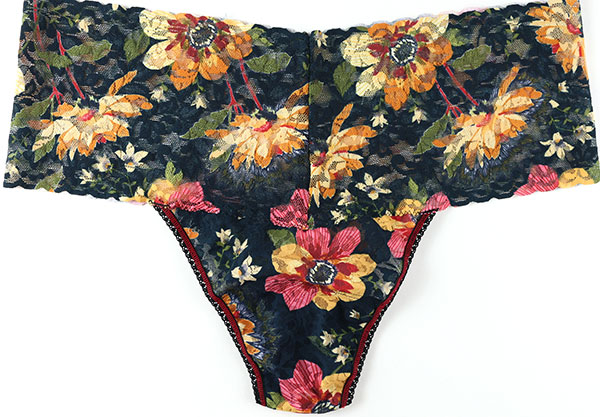 The Autumn Bloom Print comes in both a Plus Size Bralette, a Plus Size Retro Thong and V-Kini so those of us who have been craving more matching sets from Hanky Panky can indulge. The print features a floral print  in a range of gorgeous peach, copper and green shades that both feels like fall and stands out from the usual range of autumn focused prints.
If you're willing to do some more mixing and matching, the graphic Block Out print also comes in a Plus Size Retro Thong. It's a fun and easy to wear print that would work with most basic bras and reminds me of the intricate ceramic tiles that you see in Greece or Turkey. I can see this being a great add on for stores who are looking for fun yet basic pieces for their customers to indulge in.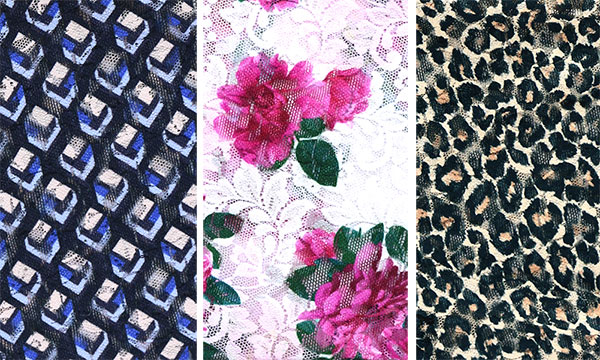 I am a sucker for a great rose print, so I love that the Kensington Rose print comes in both a Plus Size Retro Thong and a Retro V-Kini for those who want even more coverage. Hanky Panky also offers a classic leopard print version of both of these cuts for those of us who believe that leopard print is basically a neutral at this point in the fashion world.