Parfait Maternity Lingerie ~ Luxurious Minimalism
By HOLLY JACKSON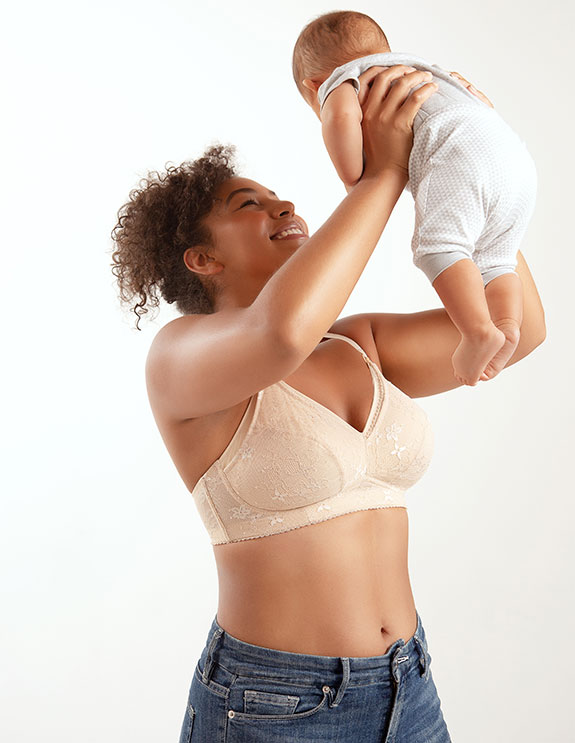 After moving to the country from the city this summer I've found myself looking at my lingerie drawer in a new light. I've been spending a lot more time outdoors now that I have a yard and I've found myself investing time in activities that I've never had a chance to spend time on before, like feeding the songbirds outside my windows. Since I work at home, this means that I basically live in simple and comfortable bras these days. I've found myself gravitating towards sleek and effortless options that feel easy and minimalistic, rather than my usual tendencies to wear fancy bras all of the time.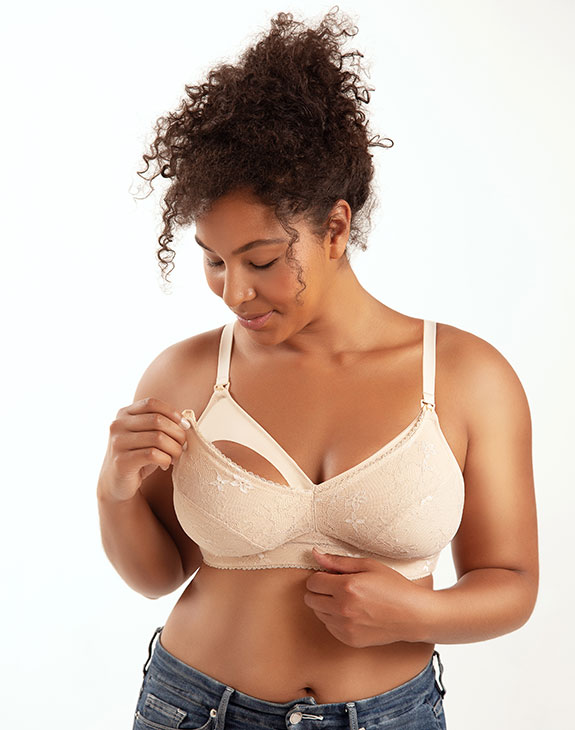 The nursing bra line by Parfait Lingerie appealed to my current sensibilities because it reflects the same core characteristics: luxurious fabrics, uncomplicated yet fashionable designs, and a focus on comfort above all. The line consists of two bras; The Leila Nursing Bra and the Rain Wireless Nursing Bra. Both use smart fabric choices and supportive designs to create basic bras that fall into the current minimalism fashion trend.
The Rain Wireless Nursing Bra is the newest addition to the line. Parfait Lingerie has dressed the bra up with a lovely two-tone floral lace and lined it with a supple modal inner lining for extra comfort. This bra is wireless with a wide bottom band for extra support.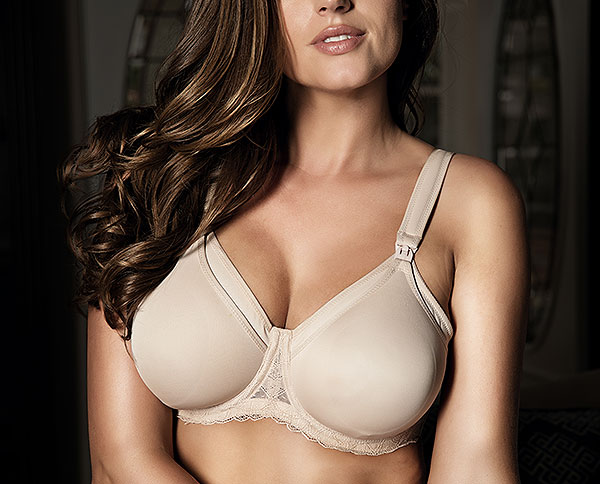 The Leila Nursing Bra uses soft materials and an inner sling design to provide both comfort and support to nursing mothers. Parfait has focused on sensual fabrics and a sleek look, along with ease of use for new moms. The nursing hook on the front has been designed to be easily opened with one hand, so women have one less thing to mess with when they're navigating the world with their new babies. The size range is also admirably large – the bra comes in 34 -44C, 32 – 44D-G, and 32-40GG-H.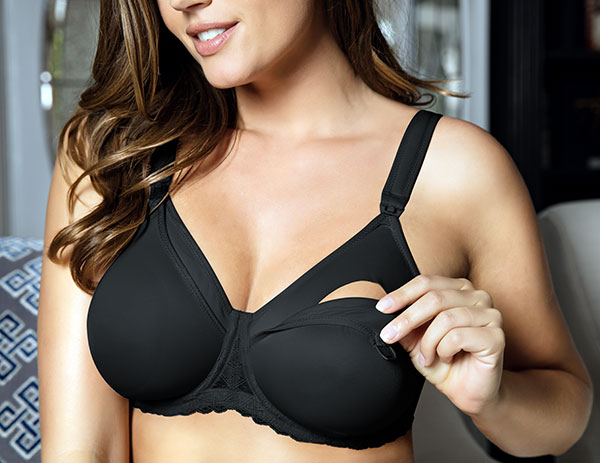 Both of these bras embody what many women are looking for when they're adjusting to motherhood: something simple and soft, but fashionable enough so they feel like their old selves to some degree.