Hanky Panky adds Evergreen to Cotton with a Conscience® Collection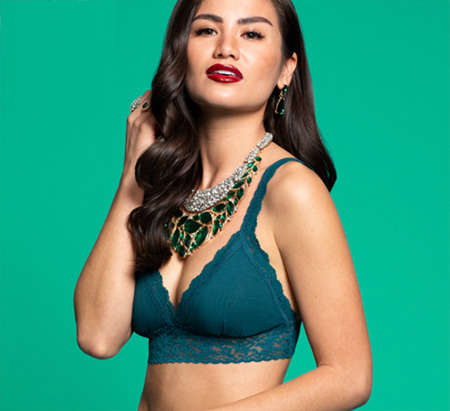 #HankyPankyCanBe RICH! Introducing Evergreen, the latest color in
Hanky Panky's Cotton with a Conscience® super comfy Supima® cotton collection.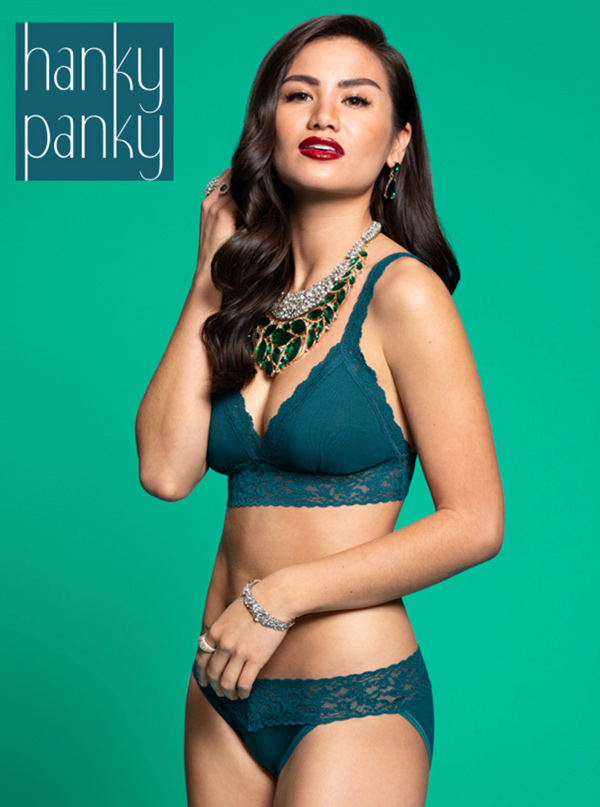 Hanky Panky Organic Cotton Bralette and V-kini with Lace in new Evergreen color
Hanky Panky's ultra-premium Supima® cotton is responsibly-farmed in the Southwest USA. This USA-grown cotton is produced under the CottonLEADSSM sustainability initiative and has a smaller environmental impact than many imported cottons. In addition to adhering to domestic regulations, Supima® cotton fibers have superior strength, improving the durability and increasing the lifespan of the garment. Because of the fineness of Supima® cotton, more fibers can be spun into the yarn, which enhances the feel and softness, drapeability and brilliance of color.
All their cotton knit fabrics are knitted, dyed and finished in the Southeast USA, using low-impact fiber reactive dyes, which do not contain toxic chemicals. These dyes have a high absorption rate, and use less water than conventional dyeing, resulting in a more eco-friendly process.
#HankyPankyCanBe