Evelyn & Bobbie: The Defy Bra Lives Up To It's Name
By HOLLY JACKSON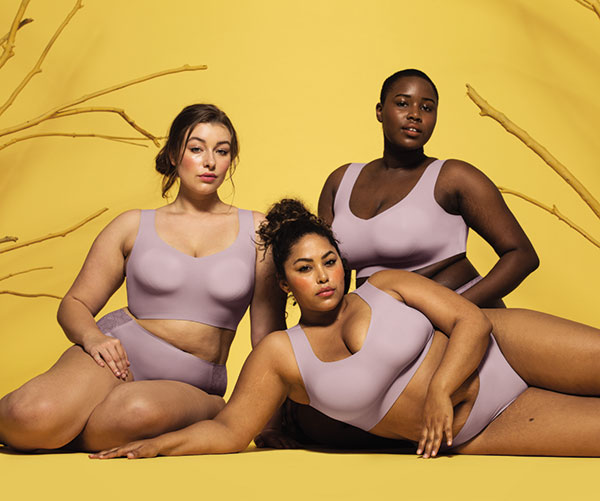 The weather here on the Eastern Shore has been gorgeous, my puppy is turning one year old this month, and my first real autumn in nearly a decade has felt really celebratory.  I love the ability to take long walks in the country with my dog, do my work out on my porch with a cup of coffee in the sunlight and actually wear flannel shirts un-ironically. Thanks to my Evelyn & Bobbie discovery, I've been doing all of this in one bra.
I'm usually pretty skeptical about bralettes, especially bralettes that claim to offer support rather than just fashionable looks. The Defy Bra does more than just claim to offer a lounge level of support – it claims that it can replace an underwire bra even in larger cup sizes! I've worn mine for almost two weeks now and I've found while I wouldn't wear the Defy Bra to a black tie dinner, it does do everything it claims.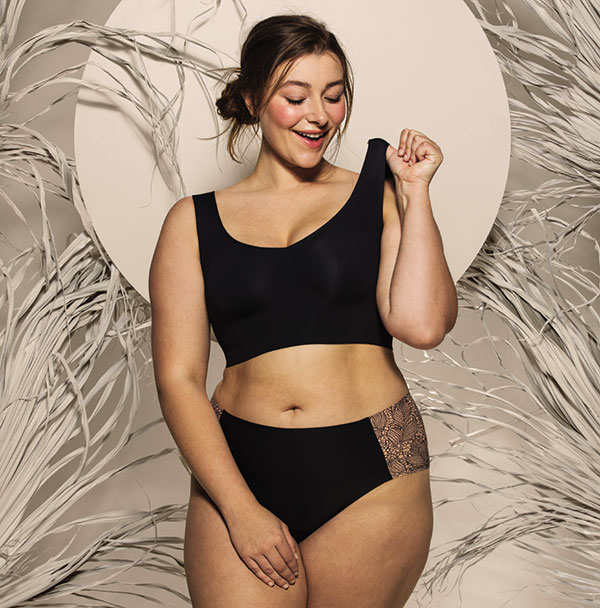 The Defy Bra is based on the patented EB Core™ sling, which essentially acts as an underwire without an underwire. Wide straps create comfortable support and flat bonded seams give the bra a minimalist look without feeling unfashionable. This bra does have a bit of a learning curve: you need to pull the band down when it rides up during the first wear or two so it molds to your body. This is even explained at point of purchase. After that, it will stay in place perfectly.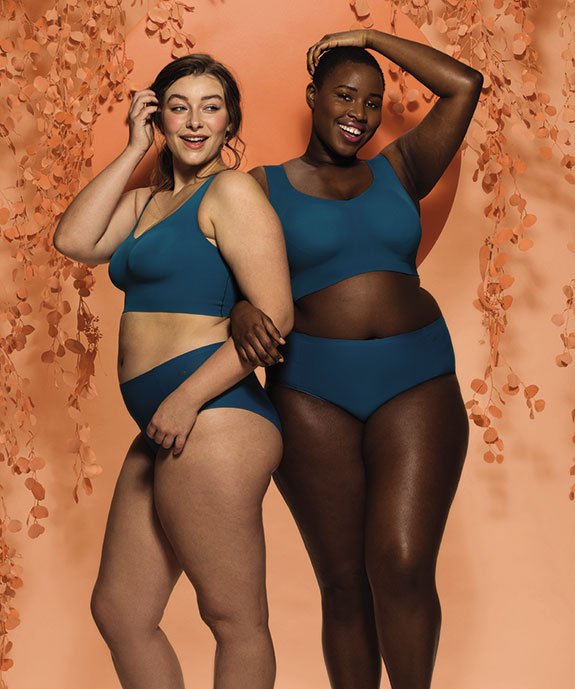 The Defy Bra has a great size chart but also is generously sized. I wear an XL in the Defy and a 34HH in UK sizes and it works out really well. I'm not the only one who loved it though! Ellen also got to try it and also sung its praises. "This bra is fabulous! It's aptly named Defy: it definitely defies the odds of a bralette targeted for a large busted woman. I am 2X Holly's age and gravity has taken its toll. Just like Holly said, this bra lives up to its name. I wore it all day (under a t-shirt) including during a family dinner party at home. It was supportive, incredibly soft and comfortable." she says.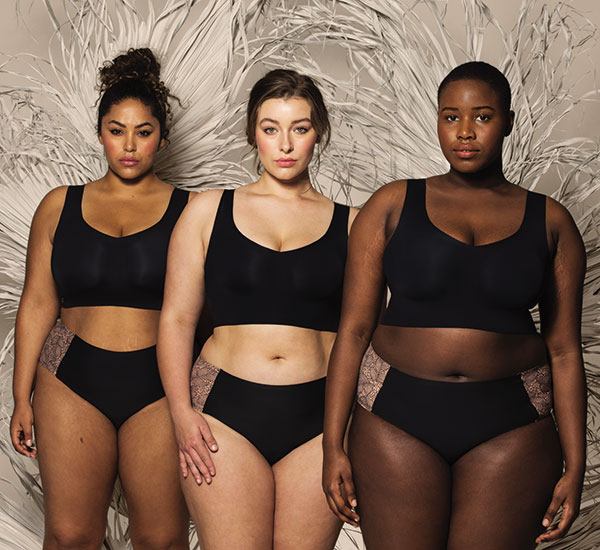 Evelyn & Bobbie deserves extra praise for designing a marketing campaign that is diverse and demonstrates the wide range of body types that this bra works on. It's simple, stylish, and shows the product off well. I've already seen some of my favorite lingerie retailers saying they stock this bra and it has sold out already, so I suspect we'll be seeing lots more from Evelyn & Bobbie in the future.